Soldiers stuck in coronavirus-PCS limbo can request to stay at their current installation
---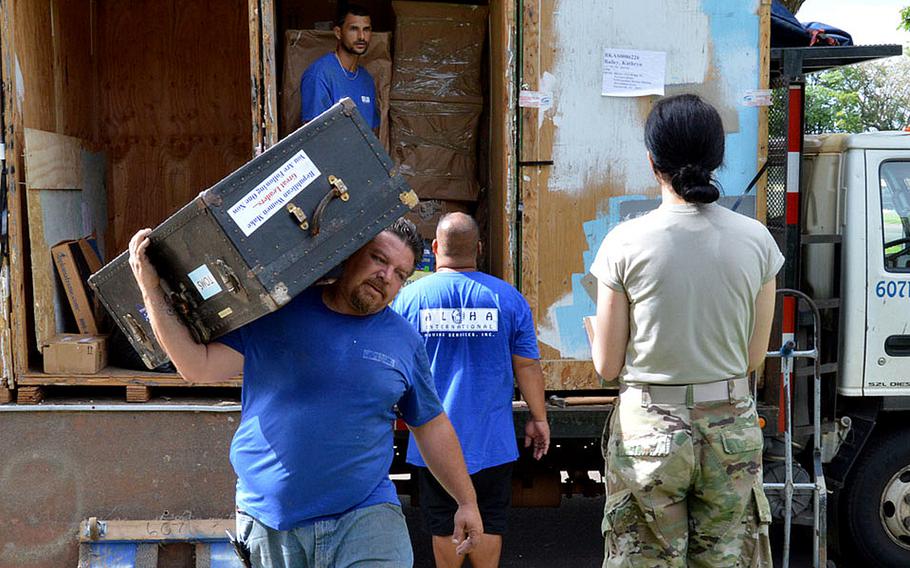 Stars and Stripes is making this story and other coverage of the coronavirus pandemic available free of charge. See other stories here, and sign up for our daily coronavirus newsletter here.
WASHINGTON — Soldiers who cannot move to their next duty station because of Pentagon-issued travel restrictions emplaced amid the coronavirus pandemic can request to remain at their current post, potentially for one year, a top Army general said Thursday.
Senior service leaders late Wednesday signed off on the plan meant to ease the burden on Army families with upcoming permanent change of station orders who have been left in flux by directives halting moves until at least May 11, said Lt. Gen. Thomas Seamands, the Army's personnel chief. Pentagon officials have said the halts in movement for the force could last beyond May, if the crisis continues.
"The intent is to help the soldiers and families get settled and get ready for the post-[coronavirus] world they will be living in," Seamands said Thursday by phone. "If a soldier and family sit down and talk about it, and they feel they are in a good place … it may be best for them to stay in place."
The decision was made as the Army works with the rest of the U.S. government to limit unessential movements in the United States as much as possible and in other areas of the world hit hard by the virus, including Italy, Germany, South Korea and Japan. Seamands said he expected the Army would grant few waivers to allow soldiers to change stations before the travel restrictions were lifted. Those waivers would have to be approved by Gen. Joseph Martin, the vice chief of staff, and would be limited primarily to cases of "extreme family hardship."
For now, the only soldiers who will move to new duty stations are troops moving to their first assignment after graduating from various initial entry training programs. Seamands said adding new soldiers to some bases without moving others out could cause some imbalance in formations, which the Army will have to address after the pandemic is under control.
However, he doesn't foresee major problems.
Requests for soldiers to remain at their current duty station are not expected to overwhelm the Army for a variety of reasons, Seamands said. Likely, some soldiers might not like the post to which they are assigned. In other cases, he said, noncommissioned officers might have orders to change stations to a location that they specifically chose as incentive to reenlist.
"I do believe that as we get back to some conditions of stability where we're allowed to move freely, that most of the people on assignment instructions will move to where they have their orders to go," he said.
But, if it makes sense for the soldier and the Army to leave an individual in place, the service will do its best to make that happen, Seamands said. The granting of such requests, however, will likely depend on the soldier's job, their current assignment and the new location to which they were ordered.
Soldiers who want to make such a request can do so through Army Human Resources Command. Soldiers with questions about such a request or other issues related to the coronavirus-related halt to travel can contact HRC's hotline at 1-800-582-5552.
U.S. officials are unclear on how long it will be before the pandemic is contained. If it stretches well into the summer, it could drastically alter the military's typical PCS season, which sees thousands of troops and their families change location largely between May and October.
Seamands said he and other top military leaders are actively working to mitigate problems such a delay could cause, including with moving companies scheduled to transport soldiers' belongings to new locations in the coming months.
U.S. Transportation Command this week halted all upcoming planned moves, issuing guidance to moving companies not to pick up household items until the travel freeze is lifted.
"This direction to [the] industry gives our customers and their families some breathing room and decision space," said Rick Marsh, director of the Defense Personal Property Program. "We didn't want moving companies showing up at the curb ... without providing families time to talk to their chain of command, assess their personal situation, and consider their next steps."
dickstein.corey@stripes.com Twitter: @CDicksteinDC
---
---
---
---