Soldier killed in Afghanistan insider attack was on seventh deployment
by
Chad Garland J.P. Lawrence
September 4, 2018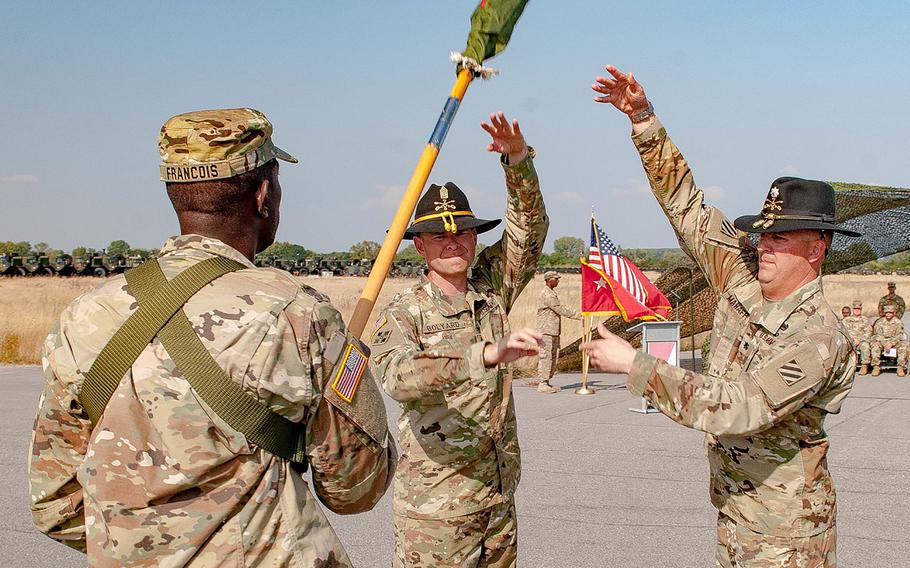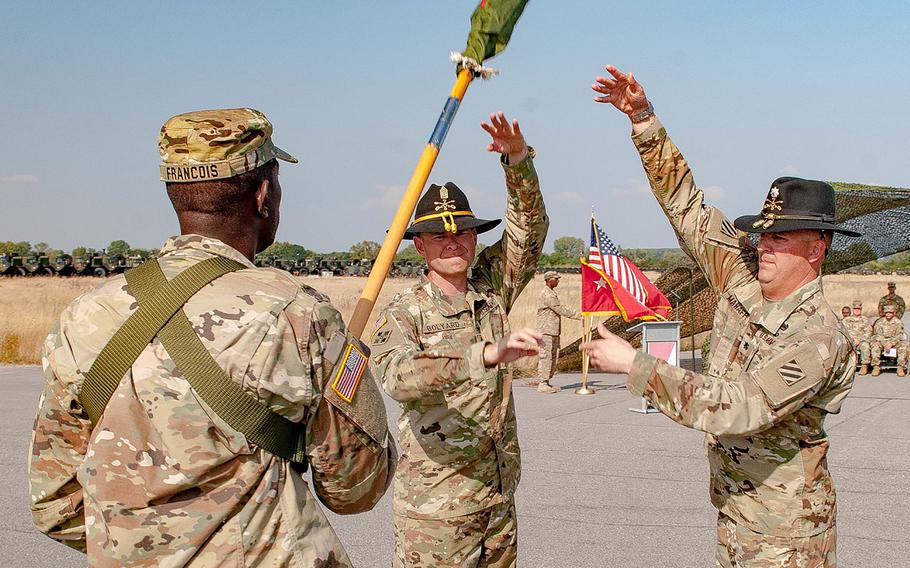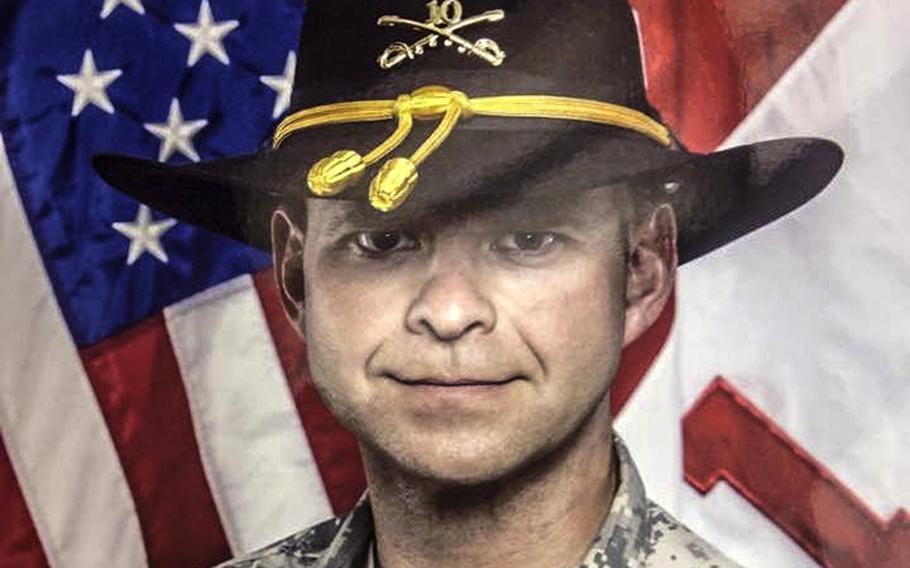 KABUL, Afghanistan — A U.S. soldier killed Monday in an apparent insider attack in eastern Afghanistan was identified as Command Sgt. Maj. Timothy Bolyard, according to a Department of Defense statement issued Tuesday.
Bolyard died of wounds sustained in the attack at Camp Maiwand in Logar province. One other U.S. servicemember wounded in the attack was being treated and was in stable condition.
Bolyard was a senior noncommissioned officer in 3rd Squadron, 1st Security Force Assistance Brigade at Fort Benning, the DOD statement said. The unit deployed to Afghanistan earlier this year to train the country's security forces.
Bolyard was on his seventh deployment, with stints in Afghanistan, Iraq, Qatar, Kuwait and Albania. He joined the Army in 1994 and rose up the ranks as a cavalry scout. His awards include six Bronze Star Medals — two with valor.
The attack happened at 12:30 p.m. Monday at an Afghan National Army base, an Afghan commander said.
Gunfire erupted from a police Humvee, hitting American servicemembers in the back, said Gen. Abdul Raziq, commander of the Fourth Brigade of the Afghan army's 203rd Corps.
The shots were heard as the meeting had just ended and lunch had begun, Raziq said. After rushing outside, Raziq saw an American adviser laying on the ground, he said.
"Unfortunately it was a very bad incident," Raziq said.
The Afghan police officer fled the scene immediately after the shooting, but was captured and detained by Afghan security forces, according to a U.S. Army spokesman.
"The sacrifice of our service member, who volunteered for a mission to Afghanistan to protect his country, is a tragic loss for all who knew and all who will now never know him," said Army Gen. Scott Miller, the new Resolute Support and U.S. Forces - Afghanistan commander.
Insider attacks were a significant problem in Afghanistan from 2010 to 2012. They declined as major combat operations drew to a close in 2014, but a Pentagon report to Congress late last year said the threat of such attacks could rise with the "explosive growth in personnel" in the Afghan ranks, as NATO builds up the country's military.
In response to the concern, U.S. and Afghan forces have stepped up efforts to reduce such attacks, also known as "green-on-blue" attacks, through the use of increased screening for existing Afghan troops and new recruits, as well as improved training and force protection procedures, said the latest version of the report to Congress, titled "Enhancing Stability and Security in Afghanistan," released in July.
By the end of May, the enhanced screening measures had resulted in the removal of more than 400 Afghan commandos from the force since last September, the report said. U.S. forces have also received additional force protection training.
In the first half of 2018, Afghan forces saw an increase in the number and lethality of insider attacks, as NATO's Resolute Support advisers pushed Kabul to require screening of all Afghan military and national police personnel.
There had been at least 47 such incidents as of June, up from 38 in the first half of 2017. The number of Afghan troops killed or wounded in such attacks increased by 50 percent, the Pentagon reported.
Monday's death — the sixth U.S. fatality in Afghanistan this year — marks only the second U.S. servicemember killed in a suspected insider attack this year, following an incident in early July in Uruzgan province that left Army Cpl. Joseph Maciel dead and two other servicemembers wounded.
Maciel, of South Gate, Calif., was assigned to 1st Battalion, 28th Infantry Regiment, providing force protection for the Army's 1st Security Force Assistance Brigade.
In 2017, a total of six insider attacks targeted U.S. personnel, leaving at least three Americans were killed and 11 wounded, according to the Pentagon's reports to Congress.
The latest incident is under investigation, officials said.
As news spread that Bolyard had been killed, family, friends and former colleagues began posting memorials on social media Tuesday.
In one post, his son Preston Bolyard said his father had been planning to return from deployment and retire in less than two months.
"The news doesn't feel real whatsoever," Preston Bolyard wrote on Facebook. "He was an amazing man. A great father, husband, and friend to many people. My dad is definitely my hero. Words cannot explain the love I have for this man. It really hurts to know he was gone."
The younger Bolyard thanked his father for "picking" him — "literally because he adopted me."
"I couldn't have asked for such an amazing father."
Zubair Babakarkhail contributed to this story.
lawrence.jp@stripes.com Twitter: @jplawrence3
garland.chad@stripes.com Twitter:@chadgarland