Pictures: Oregon tops Georgetown in Armed Forces Classic at Camp Humphreys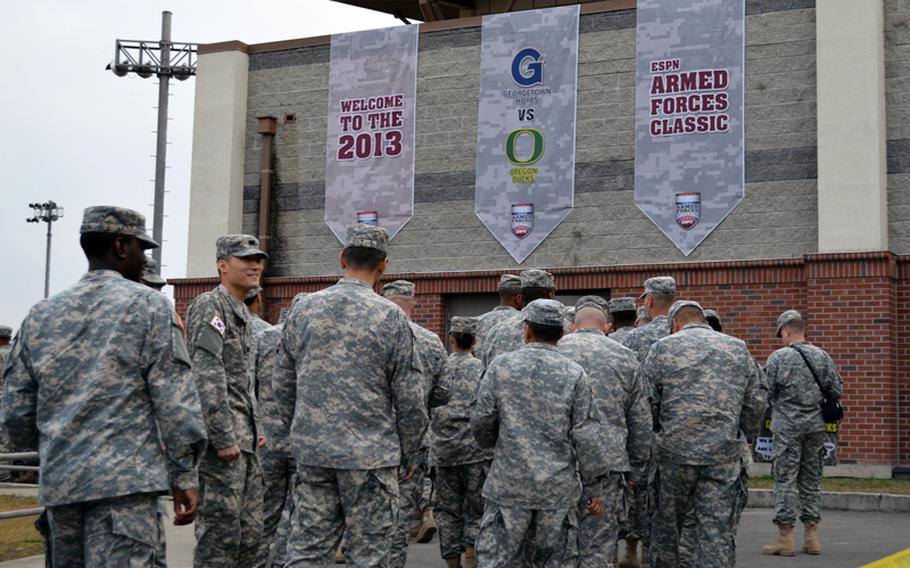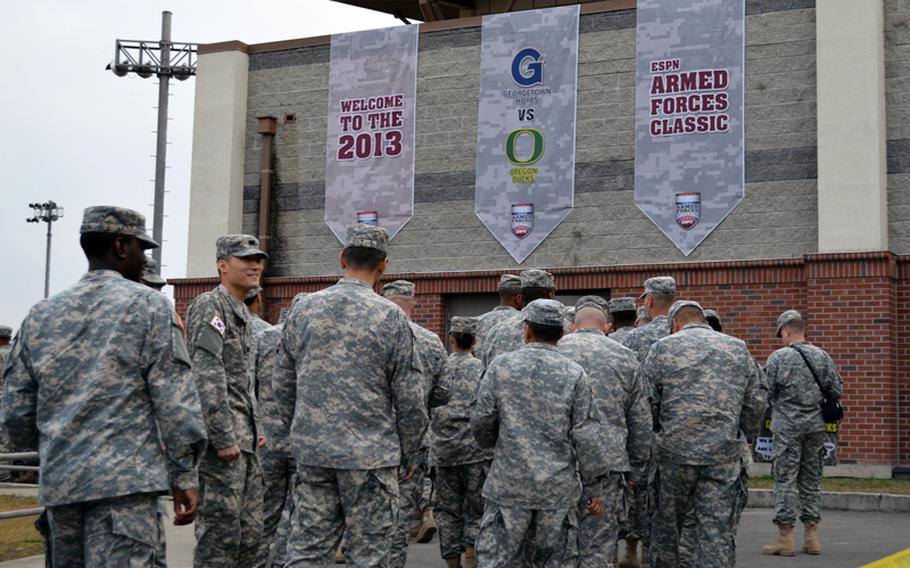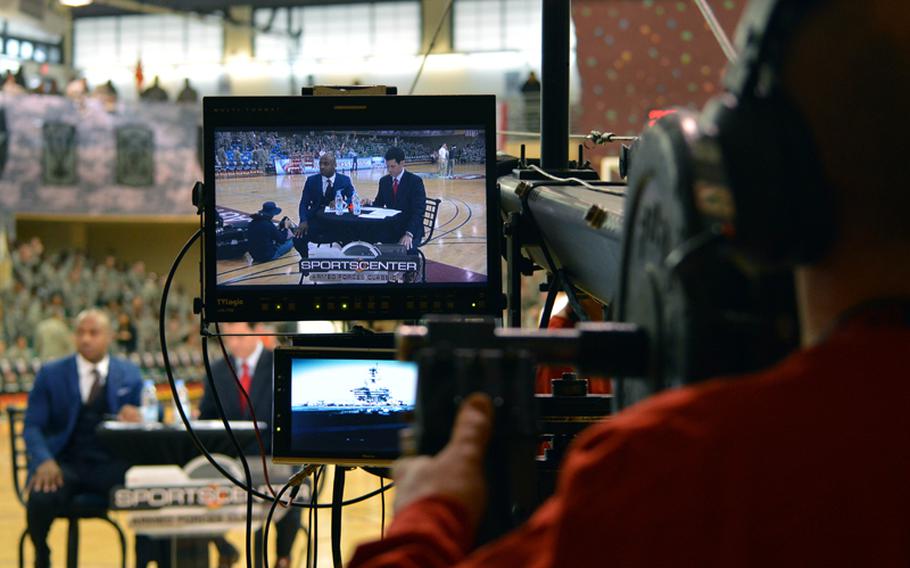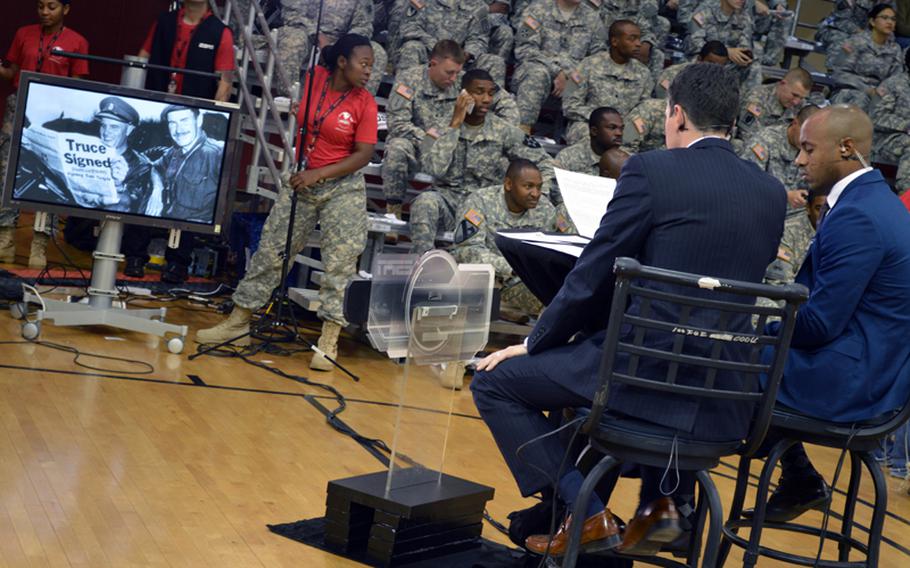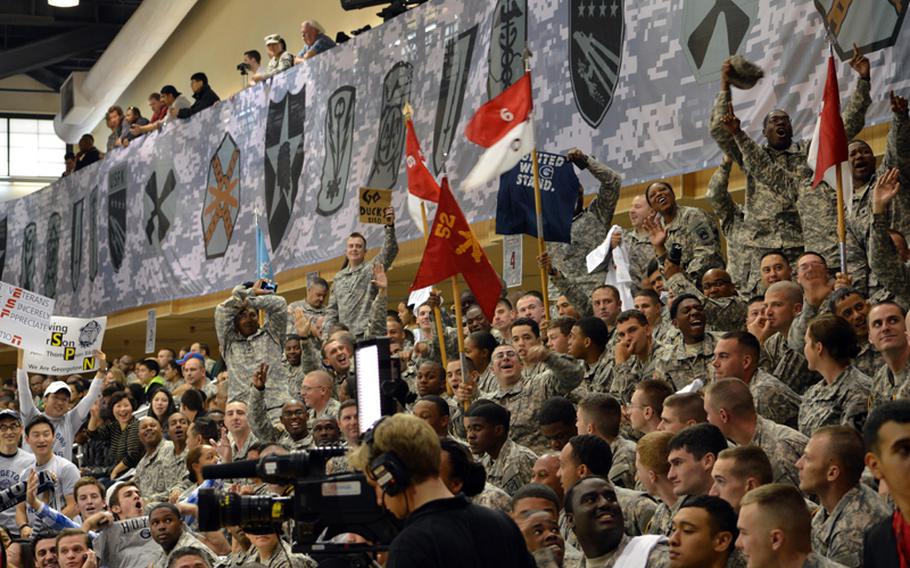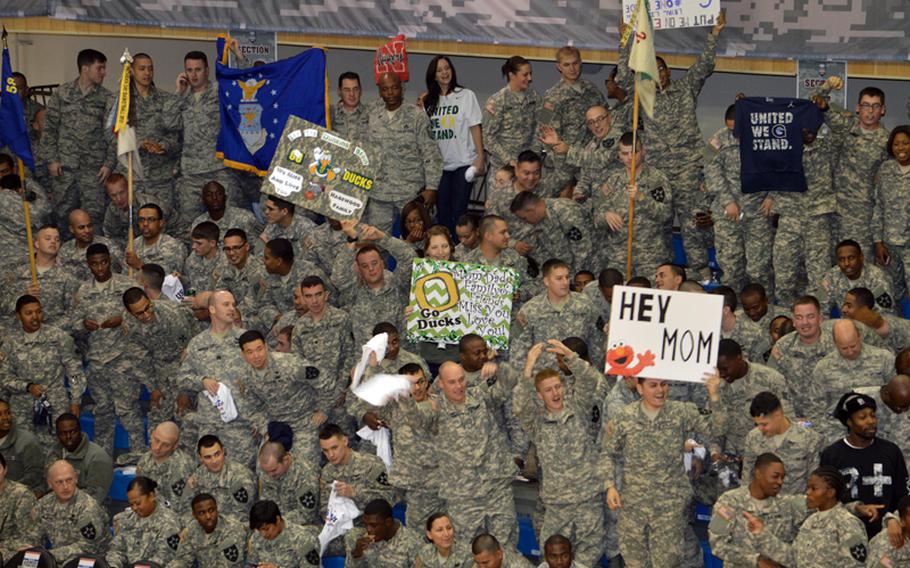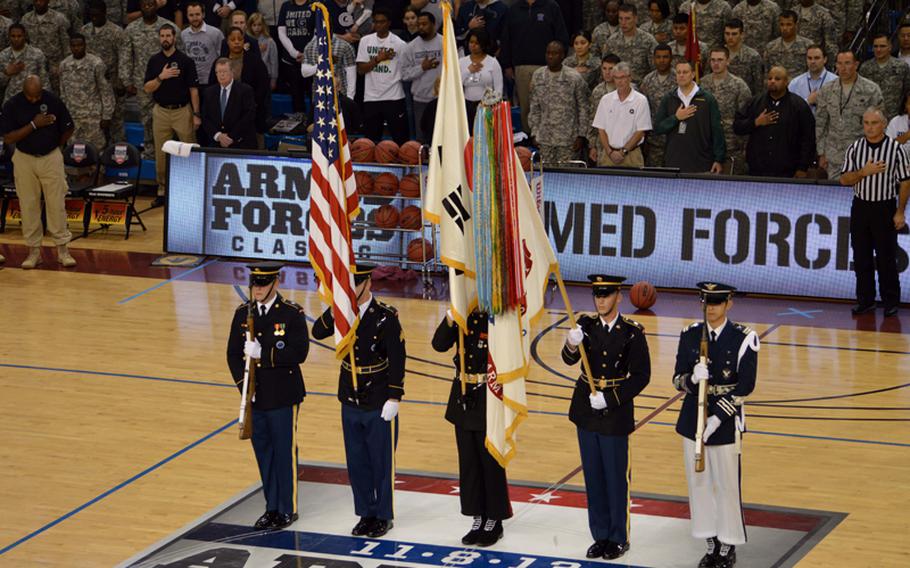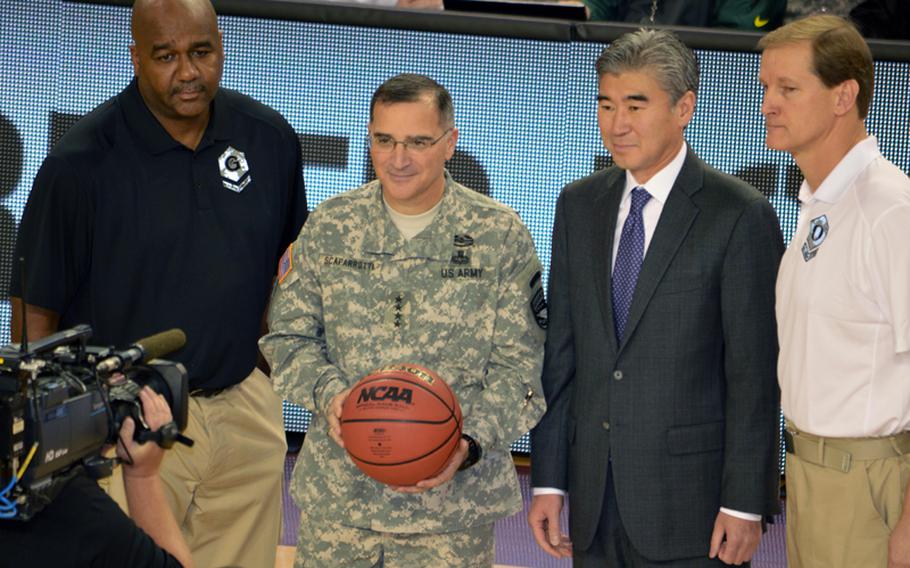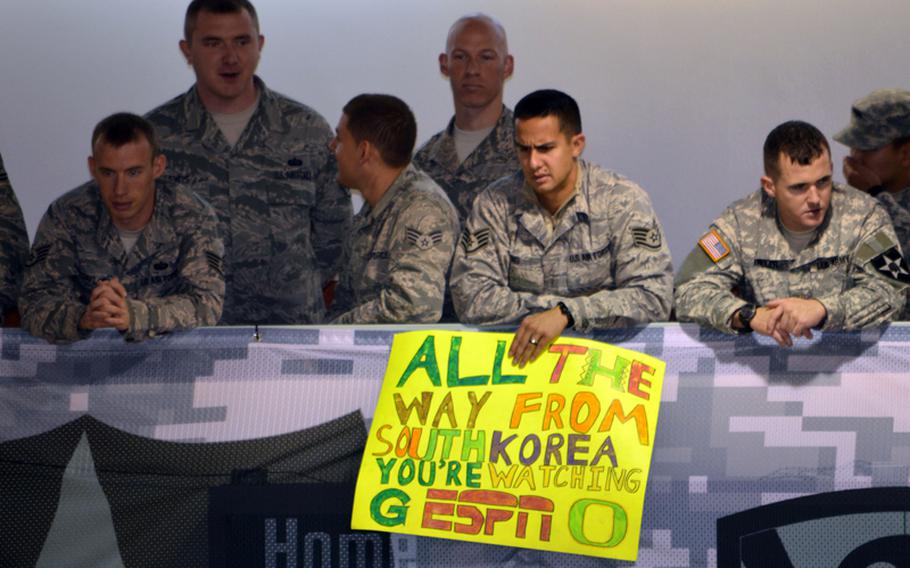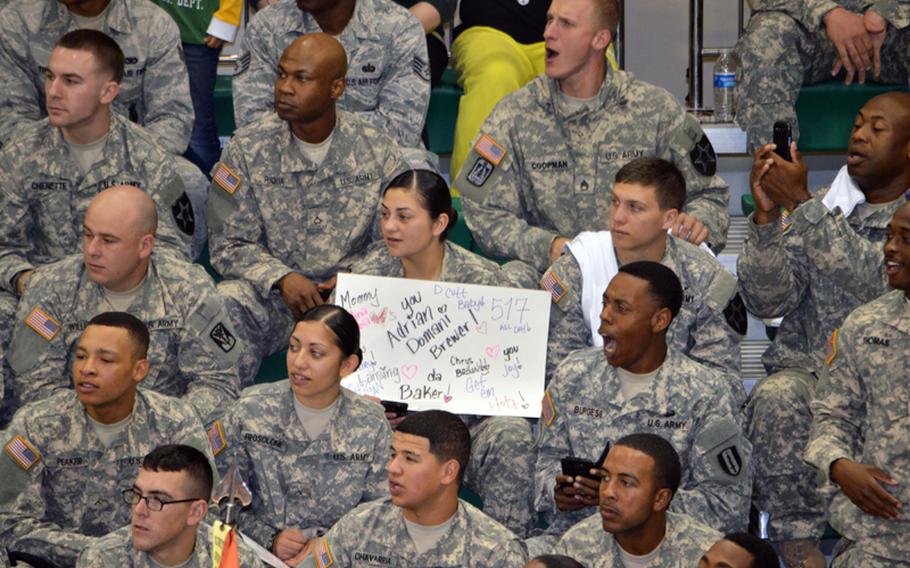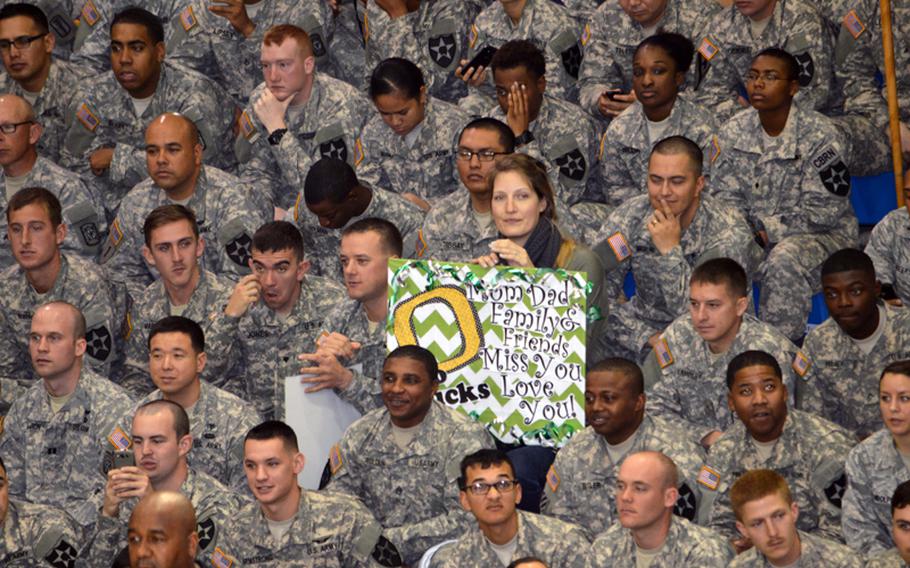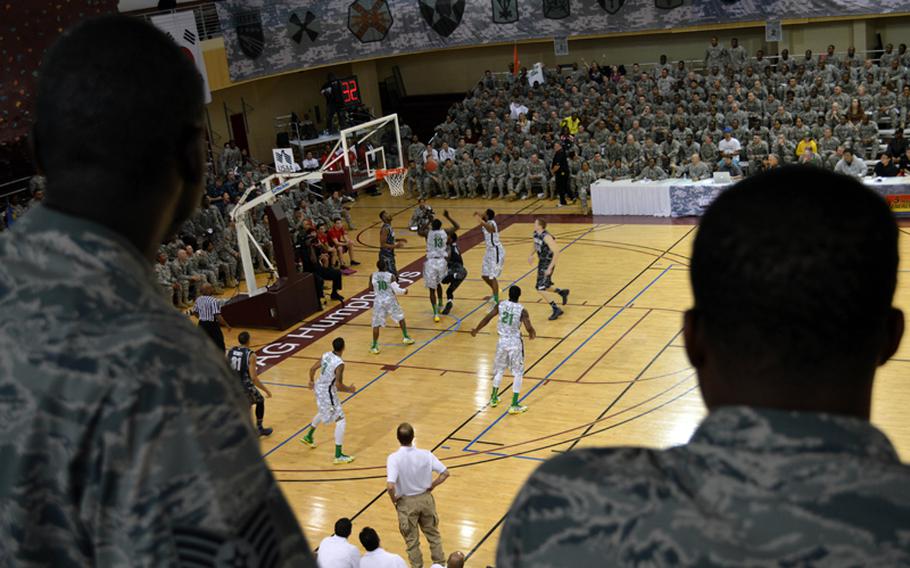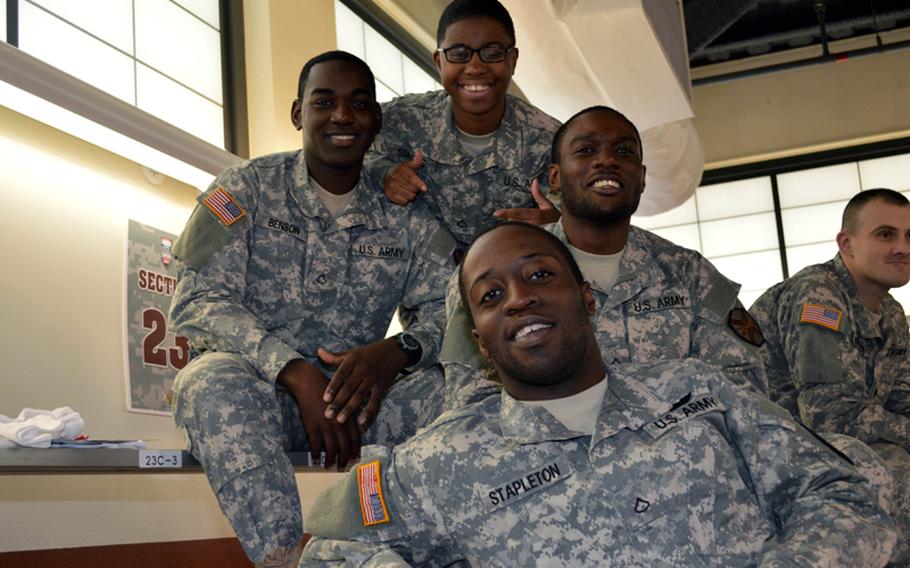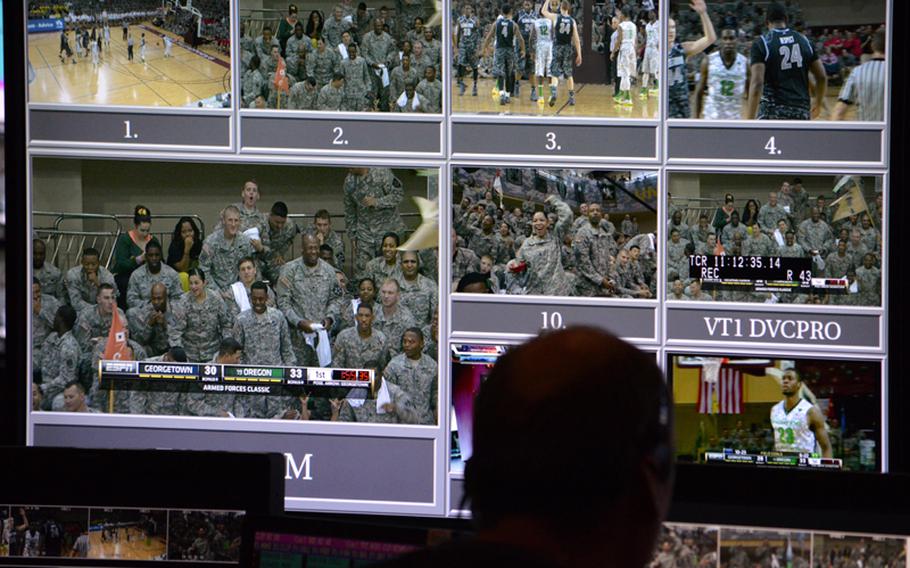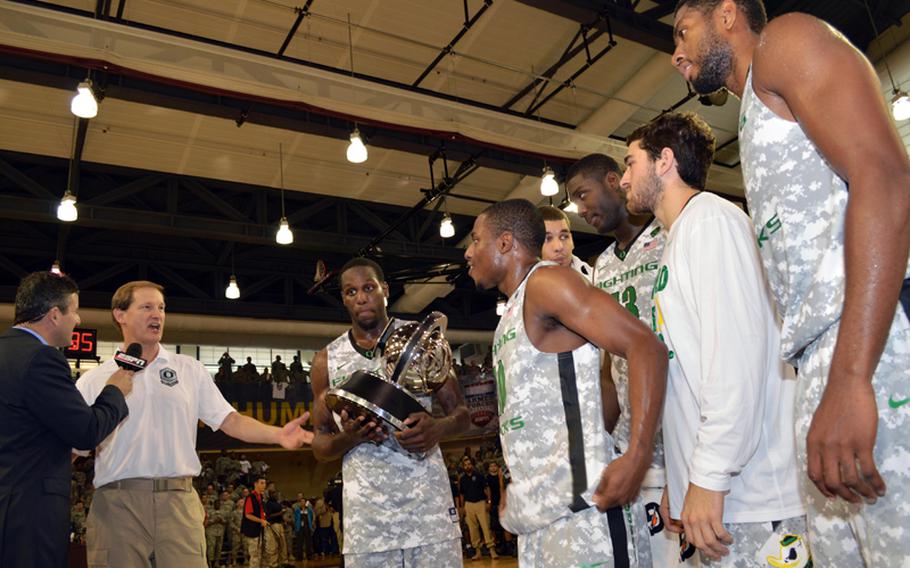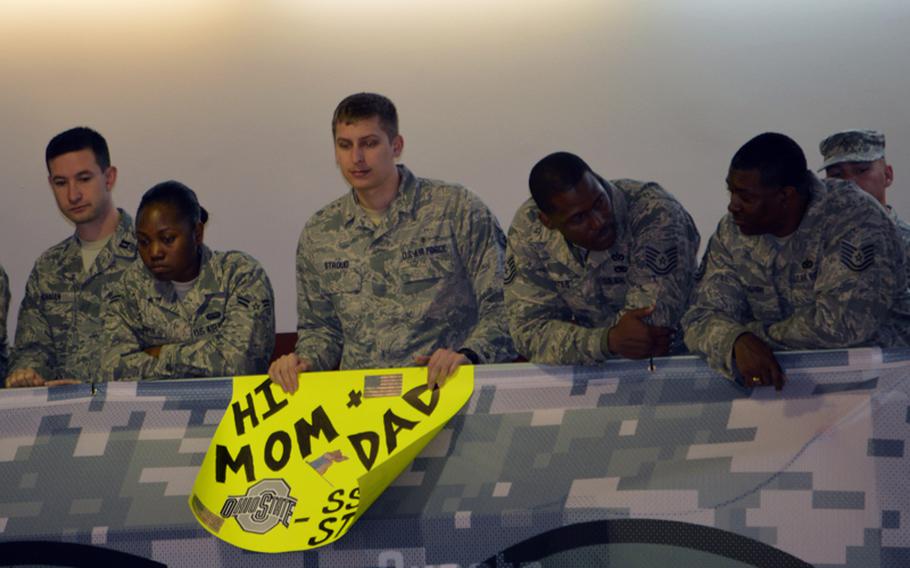 CAMP HUMPHREYS, South Korea — Hundreds of servicemembers turned out to watch Oregon beat Georgetown 82-75 on Saturday in a televised NCAA season-opener held at Camp Humphreys, South Korea.
The 2013 Armed Forces Classic was part of ESPN's Veterans Week honoring men and women serving in the U.S. armed forces.
The teams played in custom camouflage uniforms. Oregon, listed as the home team, wore light-colored camouflage, Georgetown dark, and coaches on both teams wore combat boots and military-style cargo pants. Instead of names, jerseys read "USA" (Oregon) or "Integrity," ''Courage" and "Respect" (Georgetown).