More charges dropped against former 173rd commander
---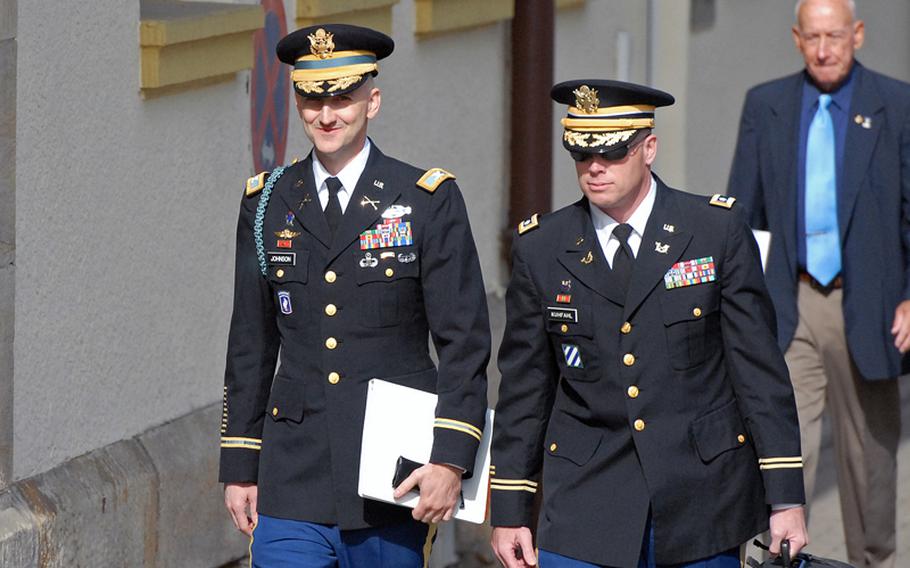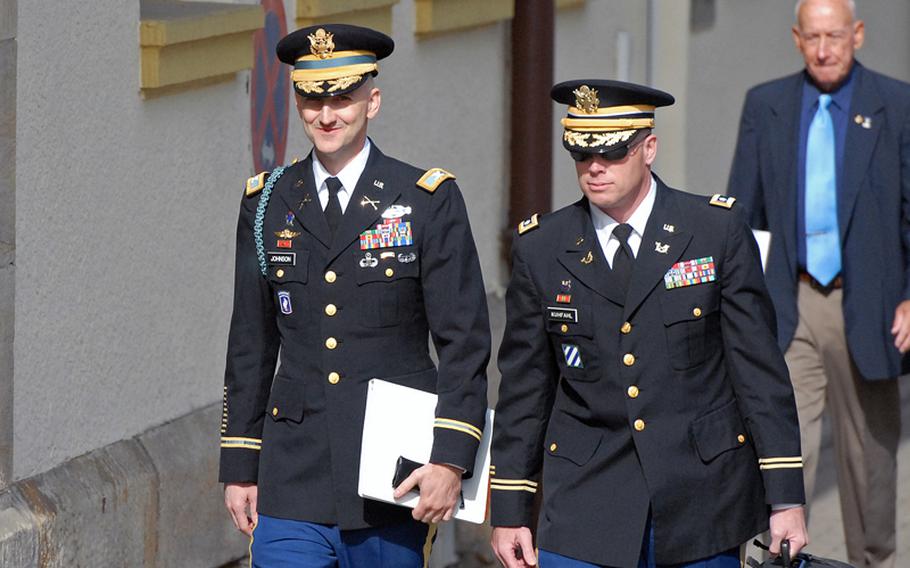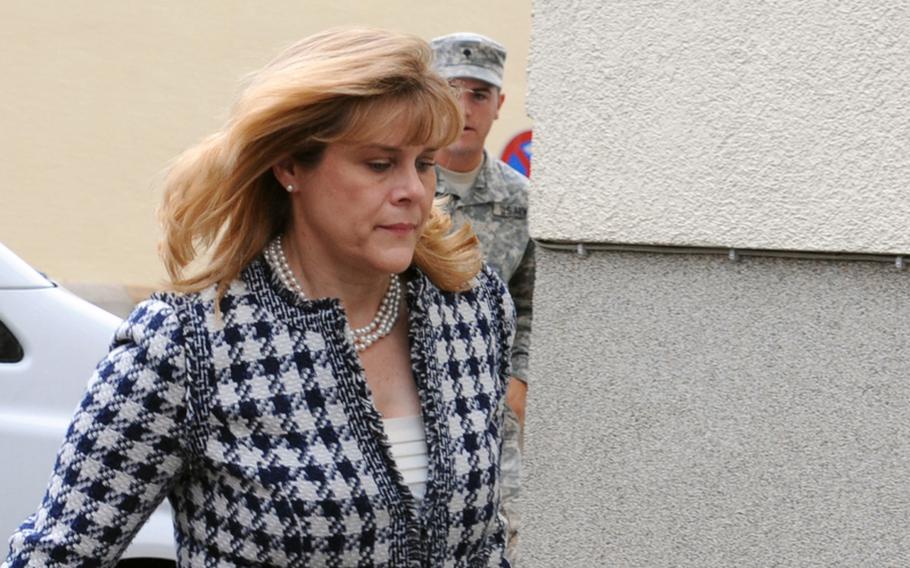 KAISERSLAUTERN, Germany — More charges were dropped Monday against the former commander of the 173rd Airborne Brigade Combat Team, Col. James H. Johnson III, leaving just two fraud-related charges to be decided by a military jury.
Johnson has pleaded guilty to 15 other charges, including bigamy, adultery and fraud that could bring him a substantial prison sentence, dismissal and forfeiture of pay and allowances. He had pleaded not guilty to the four charges that were dismissed on Monday. All the charges were related to an extramarital affair with an Iraqi woman Johnson met on deployment in 2005, and efforts to financially help her family.
Lawyers in the case spent the first part of Monday arguing about what pieces of evidence, most all of it gathered from Johnson's computers and cell phones, that the jury would be able to hear as the trial proceeded.
A panel of five colonels was selected to hear the case.
Johnson pleaded not guilty to two counts of conduct unbecoming an officer and a gentleman. The first has to do with a cell phone prosecutors allege Johnson gave to the Iraqi family and which allegedly had more than $80,000 in charges racked up on it.
The other charge has to do with water bottling and windmill contracts in Iraq that prosecutors say Johnson attempted to pursue for the family. That charge says that the contracts were for the benefit of Alladin Al-Atar, "a personal friend and the father of (Johnson's) mistress."
The defense counsel, Lt. Col. Charles Kuhfahl, asked that the word " mistress" not be used by prosecutors when presenting the evidence. He said the word was pejorative.
"If it's a duck, it's a duck, your honor," prosecutor Lt. Col. William Helixon countered.
The judge decided that "mistress" was not pejorative.
But a defense motion to withhold a drawing of what prosecutors said was Johnson's dream house in Sulaymaniyah, Iraq — where they said he planned to move with his mistress, and which they said showed motive for his pursuing contracts for the family — was sustained, so panel members will not see the drawing. The judge, Lt. Col. Christopher Frederickson, agreed with the defense that there was no way to know what the drawing was, other than "a drawing of a house."
Prosecutors were allowed, however, to introduce an email from Johnson to Alladin Al-Atar that provided Johnson's online bank account information and access to the older man. That piece of evidence showed the closeness between the two men, the judge agreed, and was relevant and admissible.
Johnson, who took command of the 173rd in 2008, was fired in March 2011 after an Army investigation found he had misused a variety of government resources, took unauthorized trips and violated lawful regulations to woo an Iraqi woman and provide aid to her family. He married the woman, Haveen Al-Atar, by proxy, in November, Johnson admitted on Sunday, although he knew he was not legally divorced from his estranged wife.
But Johnson said that he did not believe it was "reasonable" when he was ordered to have no contact with her because she was living with him at the time. The woman had nowhere else to go, Johnson told the court on Sunday, because her then-husband had kicked her out of the apartment they shared in the Netherlands.
Among the specifications Johnson pleaded guilty to were: fraud; violation of lawful regulations by misusing government vehicles, cell phones and a travel card for personal purposes; making false official statements; conduct unbecoming an officer and a gentleman; adultery; wrongful cohabitation; and bigamy.
The judge also granted Johnson 29 days off any potential sentence based on "illegal pre-trial punishment," but what that illegal punishment entailed was not disclosed.
All told, the guilty pleas could bring a maximum punishment of 54 years and four months of confinement, according to court officials. A conviction also could result in dismissal from the service, total forfeiture of pay and allowances and a fine. But court-martial panels have broad discretion in sentencing and he also could be sentenced to no confinement.
Attending the trial again Monday was Johnson's estranged wife, Kris, and the couple's two children, as well as Johnson's mother and father, retired Lt. Gen. James H. Johnson Jr. The two sets of relatives have not spoken inside the courtroom and are estranged, said Kris Johnson, whose email to authorities instigated the investigations into the colonel's activities.
The trial continues Tuesday with opening statements.
---
---
---
---