Missing Fort Riley warrant officer found dead in Kansas hiking area
by
Rose L. Thayer
August 4, 2020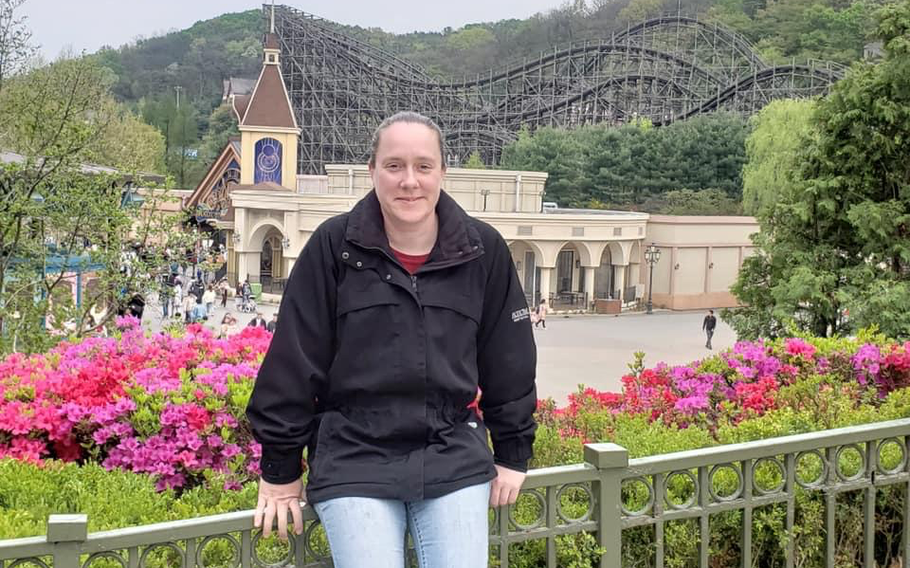 AUSTIN, Texas — A warrant officer assigned to Fort Riley, Kan., has been found dead along a hiking trail miles outside of the Army base, base officials said.
The body of Warrant Officer Nicole Grothe, 38, was found July 22 at the Konza Prairie Nature Trail and she was identified Friday through an autopsy and dental analysis as the missing soldier, according to a news release from the Riley County Police Department. Grothe had been reported missing July 21.
Army Criminal Investigation Command is continuing to investigate her death alongside the county police, though foul play is not suspected. A final autopsy report is pending.
Military law enforcement contacted Riley County police on July 21 at about 3:34 p.m. to report Grothe as missing, said Rachel Pate, spokeswoman for the police department. Grothe was expected to return to her unit from requested time off on July 20, but she failed to do so.
At that time law enforcement began investigating Grothe's last known locations, Pate said. The Konza preserve is a popular hiking area in region and located about 20 miles east of Fort Riley.
"It is with great sadness we acknowledge confirmation from law enforcement that the body of Warrant Officer Nicole Grothe, one of our soldiers, was found in an area she loved to hike," said Col. Bryan Chivers, commander of 1st Combat Aviation Brigade, 1st Infantry Division. "A self-starter, Nicole arrived to our unit in March and immediately integrated into our operations section. She embraced our team-of-teams philosophy and quickly earned the trust of her section. Nicole's commitment to our unit was instantly evident, and we will cherish the time we served with her. Our condolences go out to Nicole's family, friends and teammates."
Grothe arrived at Fort Riley in March after serving in Korea with the 2nd Combat Aviation Brigade, 2nd Infantry Division, according to the base news release. She previously served at Fort Rucker, Ala., Fort Drum, N.Y., and Hohenfels, Germany. She entered the Army in 2007 from Lacey, Wash.
Police did not describe where in the Konza preserve that Grothe's body was found. The preserve is located in the Flint Hills of northeastern Kansas and managed by Kansas State University. It consists of three trails, with the longest a hiking distance of 6.2 miles.
thayer.rose@stripes.com Twitter: @Rose_Lori