McConville, Grinston sworn in as Army's top uniformed soldiers
by
Corey Dickstein Stars and Stripes
August 9, 2019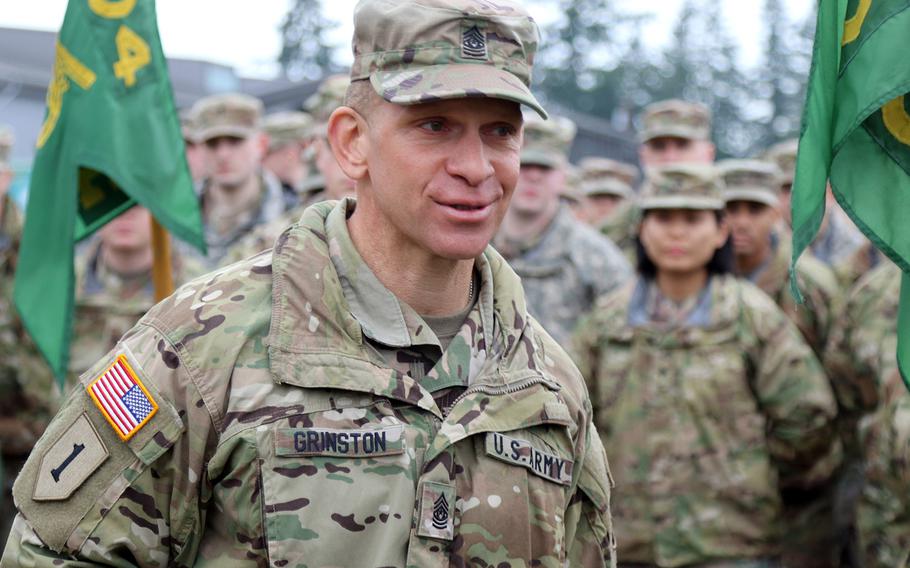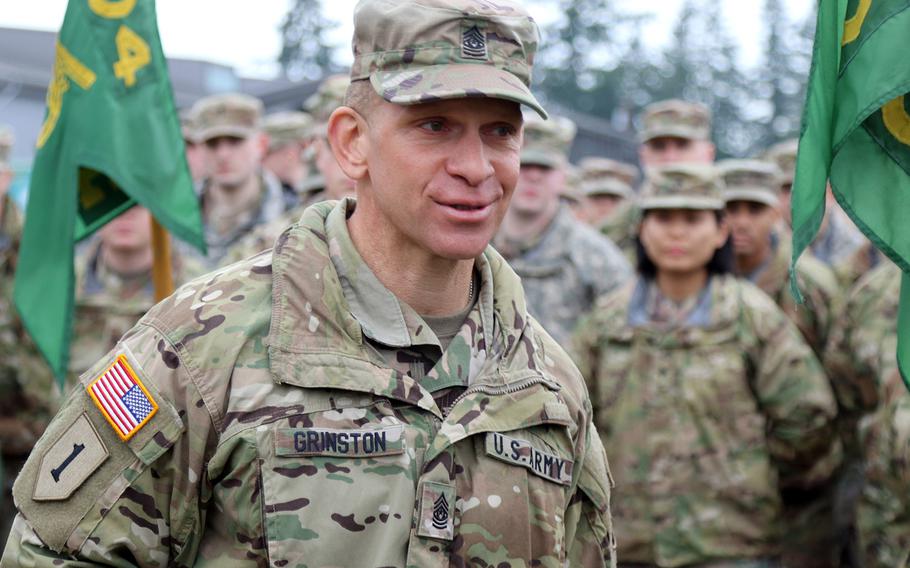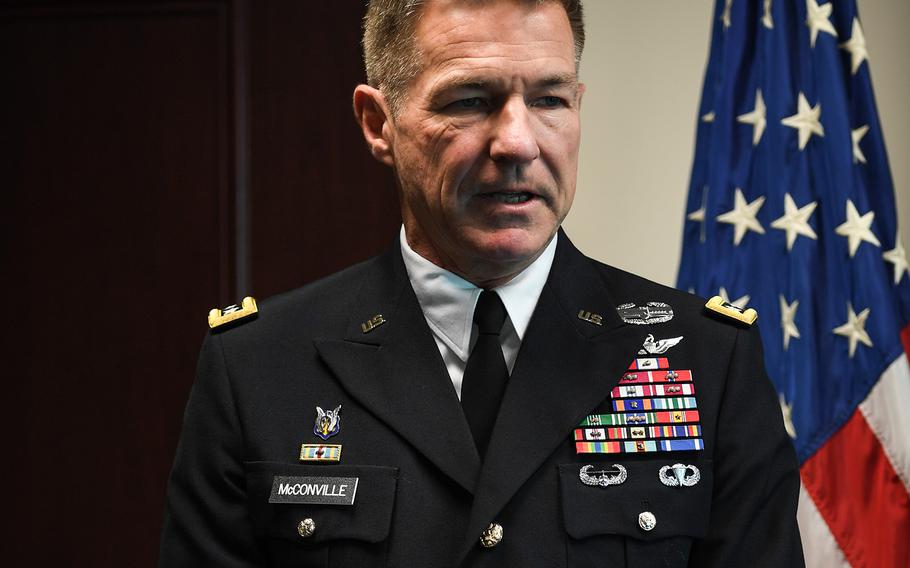 WASHINGTON — The Army has a new team of top uniformed leaders.
Army Gen. James McConville and Command Sgt. Maj. Michael Grinston were sworn in Friday as the top general and noncommissioned officer, respectively, in the U.S. military's largest service during a ceremony at Fort Myer in Arlington, Va.
McConville becomes the Army's 40th chief of staff. The career helicopter pilot — the first aviator to become the Army's top officer — succeeds Gen. Mark Milley, who has led the service since August 2015. Milley was confirmed last month by the Senate to replace retiring Marine Corps Gen. Joseph Dunford as the chairman of the Joint Chiefs of Staff, the top U.S. military officer. Milley will assume his new post at the end of September.
Grinston becomes the 16th sergeant major of the Army, the service's senior enlisted leader who is charged with advising top uniformed and civilian leaders about issues within the enlisted force and setting policy. Grinston, a Ranger-qualified artilleryman who has served multiple combat tours in Iraq and Afghanistan, replaces retired Sgt. Maj. of the Army Daniel Dailey, who has served as the service's senior enlisted leader since January 2015.
Acting Army Secretary Ryan McCarthy — whose nomination to fill that role permanently is expected to go to the Senate next month — described both incoming soldiers as "great leaders" who would guide the Army as it works to modernize its force to face future near-peer threats from competitor nations such as Russia and China.
"Like all great teams, today, the Army reloads its talent and continues the mission," he said Friday in public remarks during the ceremony.
Like Milley, McConville said increasing combat readiness and battlefield lethality as his top priorities for the service, as well as taking care of people — soldiers and their families.
McConville, who most recently served as the Army's vice chief of staff, is a 1981 graduate of the U.S. Military Academy at West Point in New York and has served extensively in Iraq and Afghanistan. His three children are all Army officers.
"People are the Army's strength and most important weapons system," McConville said Friday. "Winning matters and people are my no. 1 priority. … There is no second place or honorable mention in combat. We win by doing the right thing the right way."
Grinston most recently served as the senior enlisted adviser for the Army's Forces Command, its largest organization, at Fort Bragg in North Carolina.
In brief remarks, the new sergeant major of the Army pledged to support ongoing efforts to improve the service and focus on ensuring soldiers were taken care of at their home stations and when they are deployed.
"To the soldiers of the United States Army, I would not be here today without the hard work of the American soldiers," he said. "I just want to say thank you."
dickstein.corey@stripes.com Twitter: @CDicksteinDC