In historic first, German army general appointed USAREUR chief of staff
by
Jad Sleiman
August 1, 2014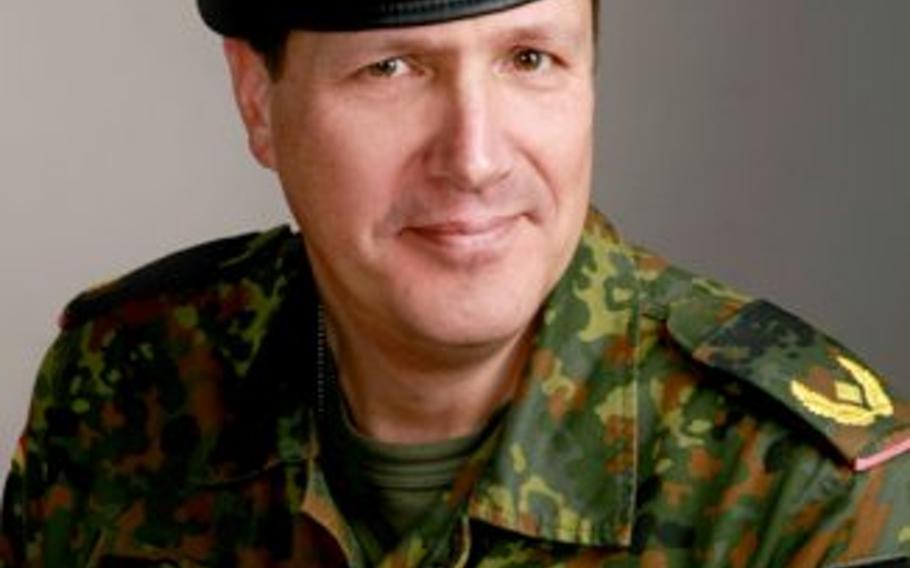 KAISERSLAUTERN, Germany — For the first time since U.S. troops arrived in Europe during World War II, a German general will serve as chief of staff of U.S. Army Europe.
Brig. Gen. Markus Laubenthal is expected to take up his post as early as Monday, an Army news release said.
The announcement of Laubenthal's appointment comes at a time of strained relations between the U.S. and Germany over allegations of U.S. spying and phone tapping. USAREUR said in March it intended to name a German chief of staff.
The U.S. military maintains key bases in Germany, where about 40,000 U.S. servicemembers are stationed, including about 25,000 soldiers.
"This is a bold and major step forward in USAREUR's commitment to operating in a multinational environment with our German allies," Lt. Gen. Donald Campbell Jr., USAREUR commander, said of Laubenthal's appointment. "U.S. and German senior military leaders have been serving together in NATO's International Security Assistance Force in Afghanistan for years. Sustaining the shared capability from this experience will benefit both U.S. and German armies."
Laubenthal, 51, commanded the Bundeswehr's 12th Armored Brigade in Amberg before this assignment. In August of last year, he took over as chief of staff for ISAF Regional Command North in Afghanistan, where he helped oversee the drawdown of German troops from Kunduz and Mazar-e-Sharif, according to information on the German army website. Among other assignments, he served as military assistant to the deputy commander of operations and assistant chief of staff for operations for NATO's Kosovo force.
"As the commander of Panzerbrigade 12 ... I have always valued the joint exercises with our partnership unit, the 2nd Cavalry Regiment in Vilseck," Laubenthal said, according to the Army's statement. "I am sure that I can use the experience I gained in the German army supporting the training of ready army forces in my new position with USAREUR."
Laubenthal's formal appointment ceremony will be held later this month, a USAREUR spokesman said.
A German army spokesman called the move "a clear sign for a good German-American cooperation."
That cooperation had been strained since last year's reports of the U.S. National Security Agency's mass surveillance of German citizens, including the monitoring of German Chancellor Angela Merkel's personal communications. Last month, German authorities expelled the CIA's chief in Berlin after investigators identified two suspected spies allegedly working for the U.S. within the German government.
Reporter Marcus Kloeckner contributed to this report.