Fort Hood soldier killed while assisting at the scene of traffic accident
by
Rose L. Thayer
August 18, 2020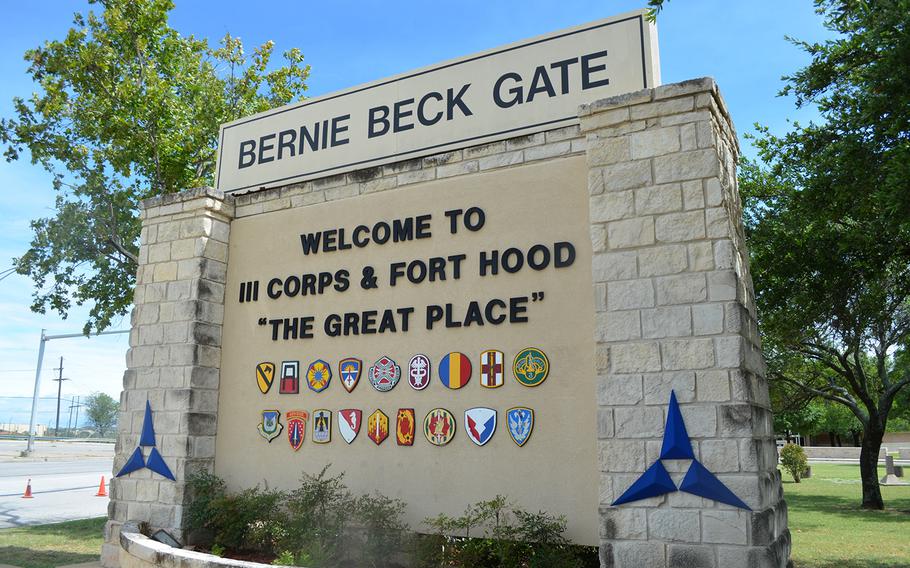 AUSTIN, Texas — A Fort Hood soldier was killed while helping people involved in a traffic accident just outside the gates of the Army post in Texas, Fort Hood officials confirmed Tuesday.
Spc. Cole Jakob Aton, of Science Hill, Ky., died Wednesday in Killeen when a vehicle driving past the accident was unable to avoid him, according to news releases sent by Fort Hood and the Texas Department of Public Safety, or DPS.
The minor collision occurred about 8:39 p.m. involving two vehicles traveling on Interstate 14 near the Willow Springs overpass, located about a mile from the exit to Fort Hood's main gate, according to DPS. Aton pulled over to assist people in the crash and to provide traffic control.
A 2015 Chevrolet Cruze approached the crash scene and was unable to avoid Aton as he was attempting to direct traffic, according to DPS. Aton was pronounced dead at the scene.
"The command wishes to express its condolences to the families and friends of Spc. Jakob Aton, and all who have been affected by this tragic accident," said Col. Ethan Hall, commander of Aton's unit, the 69th Air Defense Artillery Brigade. "Spc. Aton was a professional, committed to the mission. His selfless service and care for others are in keeping with the highest traditions of the "Lightning Brigade" and our Army. The entire team is heartbroken. Our priority right now is to take care of his family, ensuring they have all the resources they need during this critical time."
Aton joined the brigade's 1st Battalion, 44th Artillery Regiment in August 2018, according to Fort Hood officials. He enlisted in the Army in March 2018 as a Patriot launching station enhanced operator and maintainer.
Aton's awards and decorations include the National Defense Service Medal and the Army Service Ribbon.
thayer.rose@stripes.com Twitter: @Rose_Lori