Fort Hood soldier killed at a Texas strip club
by
Rose L. Thayer
March 3, 2020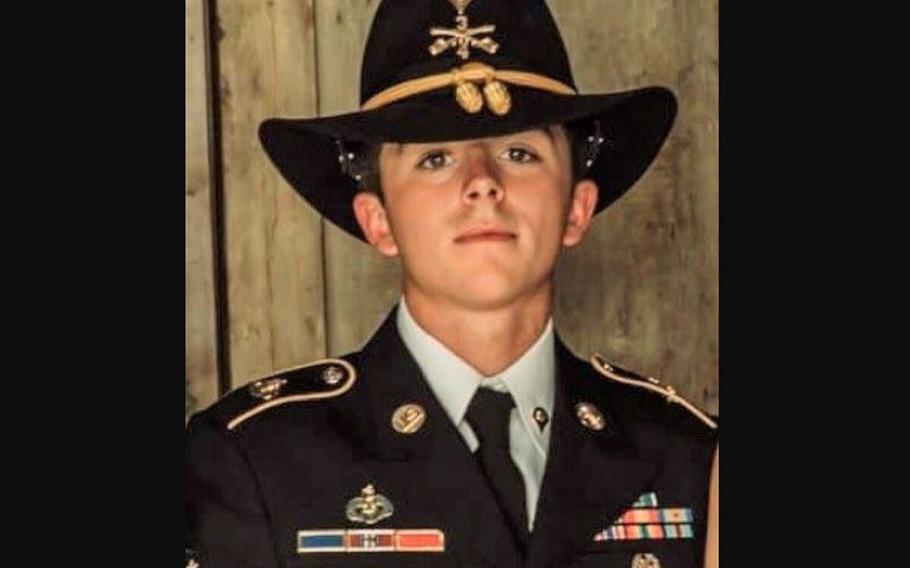 AUSTIN, Texas — A Fort Hood soldier was shot and killed Sunday at a strip club near the base, according to information released by base officials and the Killeen Police Department.
Spc. Shelby Tyler Jones, 20, was pronounced dead from a gunshot wound at 3:45 a.m. Sunday outside of a convenience store on Fort Hood Street, where the shooting was originally thought to have occurred, according to a news release from police on the incident.
During the investigation by Killeen police, they determined the shooting happened about 40 minutes earlier at Club Dreams, about half a mile down the street. Police are still searching for the shooter, but they said they are investigating Jones' death as a murder.
Jones is from Jena, La., and he entered the Army in May 2017 as a cavalry scout, according to a news release from Fort Hood. He joined Fort Hood's 3rd Cavalry Regiment in August 2018 and deployed to Iraq in support of Operation Inherent Resolve from May 2018 through January 2019.
"Spc. Shelby Jones was a highly valued member of the Brave Rifles team, and his loss is profoundly felt by all of his friends and fellow troopers in the 3rd Cavalry Regiment," Col. Ralph Overland, the regimental commander, said in a prepared statement. "He was a dedicated professional who truly loved his family and the Army. Our heartfelt condolences go out to the family, friends, and loved ones of Spc. Jones. Our thoughts and prayers are with them during this difficult time."
Jones' awards and decorations include the Global War on Terrorism Medal, National Defense Service Medal and the Army Service Ribbon, according to the release.
Police are asking anyone with information regarding Jones' death to contact Crime Stoppers at 254-526-TIPS (8477) or go online at www.bellcountycrimestoppers.com.
thayer.rose@stripes.com Twitter: @Rose_Lori