Army reservist who died of coronavirus had just become a father
by
Corey Dickstein
May 27, 2020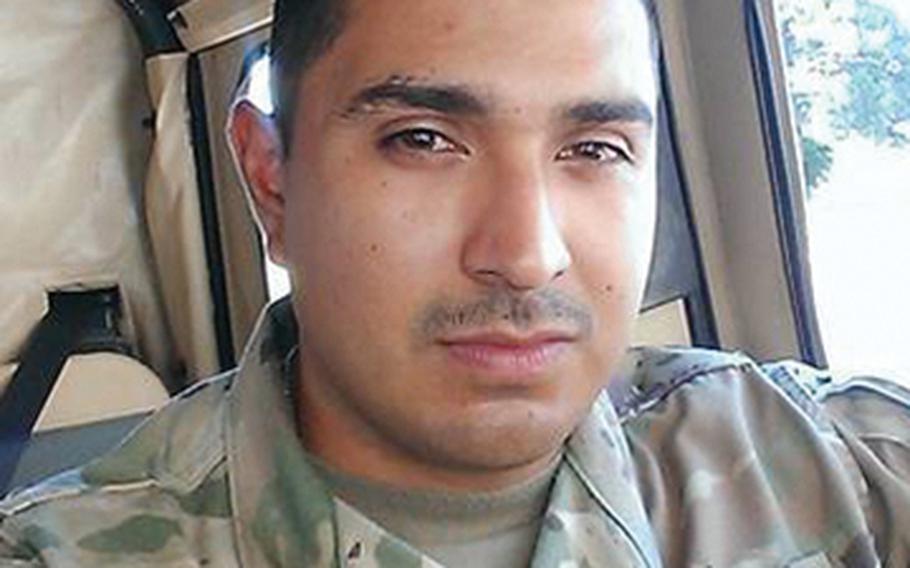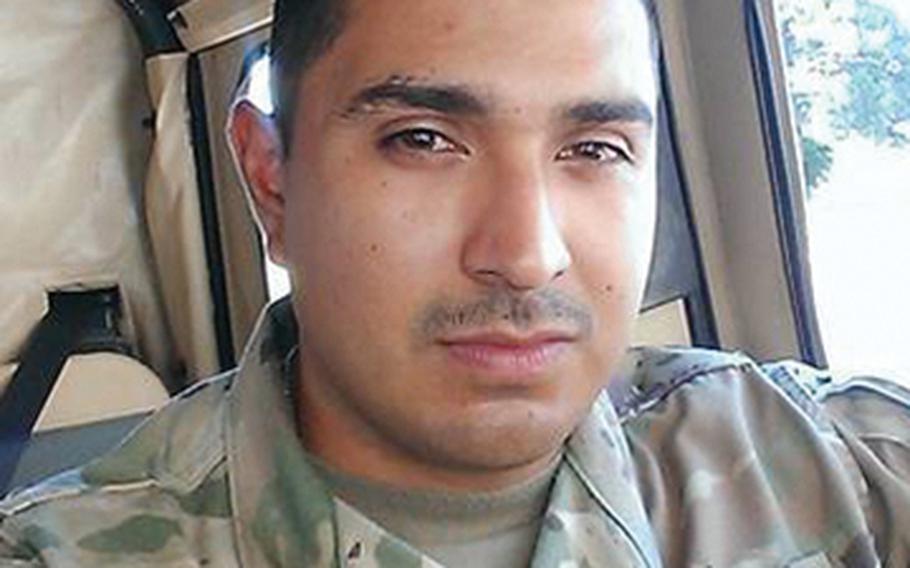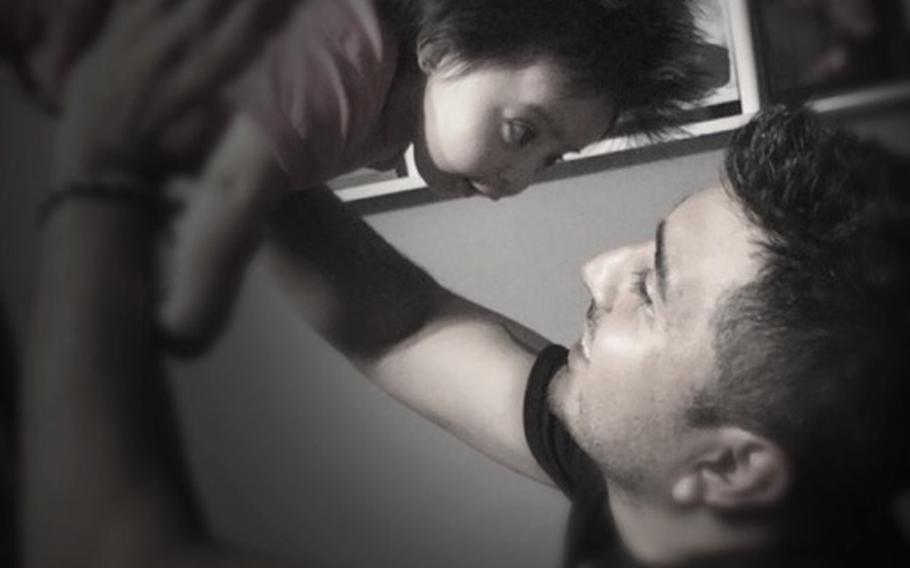 Stars and Stripes is making stories on the coronavirus pandemic available free of charge. See other free reports here. Sign up for our daily coronavirus newsletter here. Please support our journalism with a subscription.
WASHINGTON — Army Sgt. Simon Zamudio, a 34-year-old reservist from Illinois, died Friday at a suburban Chicago hospital due to complications from the coronavirus, military officials said Wednesday.
Zamudio, who was married and recently had become a father, had served as a unit supply specialist during his five years in the Army, according to Army officials and his obituary. His death marked the third among U.S. troops since the beginning of the coronavirus pandemic and the first since a Navy sailor died April 13.
Zamudio was assigned to the 371st Theater Movement Control Element at Fort Sheridan, Ill. He was not serving on active-duty orders at the time of his death and had not been involved in the military response to the coronavirus, said Lt. Col. Simon Flake, a spokesman for the Army Reserve.
Defense officials on Tuesday incorrectly said he had been assigned to a unit based in Wisconsin.
A native of Phoenix, Zamudio lived in Carpentersville, Ill., about 40 miles northwest of Chicago. On his Facebook page, he regularly posted photos — mixing occasional shots of himself in uniform with dozens of his nearly 1-year-old daughter, Xoe, and of his wife, Carina.
According to multiple posts on social media and an accompanying obituary, Zamudio's 70-year-old mother died Monday, also of complications from the coronavirus.
Family members wrote Wednesday on Facebook that they were preparing for a memorial viewing of Simon Zamudio and his mother, Gloria Cervantes-Zamudio, that evening.
In a series of posts after her brother's death, Alicia Zamudio wrote he would be missed by "many who loved my brother." She added in a post following their mother's death that the coronavirus "has torn our family."
In posts accompanying Zamudio's obituary, friends and family remembered him as a bright, funny, young man who loved his family, especially his daughter.
Soldiers who said they had served with Zamudio described him as a capable, professional soldier.
"Z knew how to bring everybody together regardless of any situation," Sgt. Terrance Booker wrote.
In a public Facebook post, Brandon Chase thanked Zamudio for his help navigating the Army.
"You have been a driving force in not just my career but my life," he wrote. "You were a great soldier, a great human being as well as a great battle [buddy]. You will always be a brother and it pains me to hear of your passing."
Zamudio's death was the second among Army soldiers.
Army Capt. Douglas Linn Hickock, a member of the New Jersey National Guard, died March 28. Hickock, 57, was a physician assistant preparing to activate as part of the pandemic response just before he was hospitalized with the virus and died one week later.
On April 13, Navy Chief Petty Officer Robert Thacker Jr., 41, died of complications of the virus at U.S. Naval Hospital Guam. Thacker was among more than 1,000 crew members to contract the disease aboard the aircraft carrier USS Theodore Roosevelt, by far the military's worst coronavirus outbreak.
The Pentagon said Wednesday that 6,168 service members had tested positive for the virus. Among them, 168 had spent some time in the hospital and 3,474 had recovered.
dickstein.corey@stripes.com Twitter: @CDicksteinDC
---
---
---