Army recruits will be screened for coronavirus; VA offers few details on its preparations
---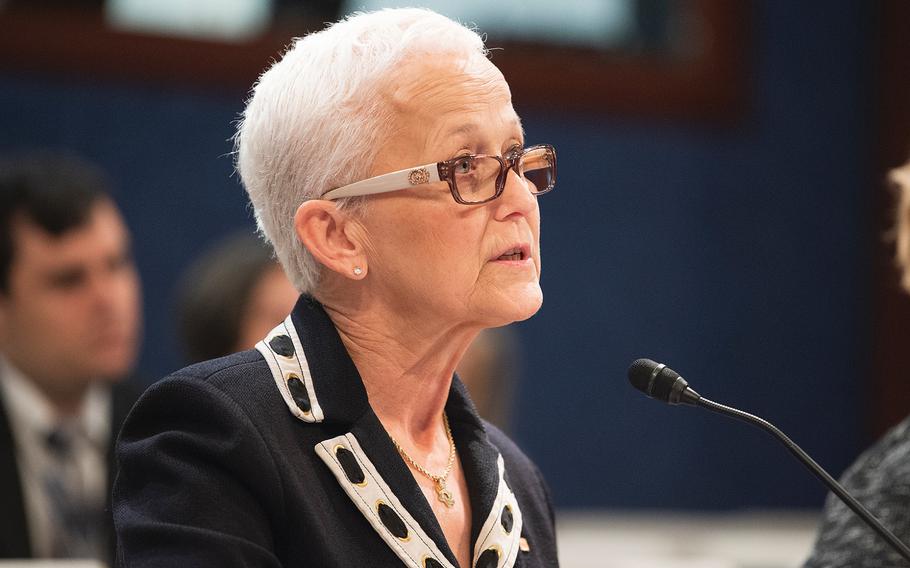 WASHINGTON — All Army recruits entering basic training will be screened for coronavirus, a precaution to curtail the spread of the illness, service officials announced Tuesday.
"This additional screening assesses a trainee's exposure to infected persons, international travel and a medical screening for [coronavirus] like symptoms," said Leslie Ann Sully, a spokeswoman for Fort Jackson, S.C., where half the Army's recruits go through basic training. "Units are conducting preparations in the event a soldier, family member or civilian employee is diagnosed with [coronavirus]."
The number of coronavirus cases in the United States has topped 100 in more than a dozen states, with nine deaths as a result of the fast-spreading illness.
Starting Tuesday, new Army recruits will be questioned on whether they have visited an area where there are documented coronavirus cases or come into contact with someone who has been diagnosed with the illness, according to Sully. It was unclear Tuesday whether other military branches will do the same.
At a House Committee on Veterans' Affairs subpanel hearing Tuesday, VA officials offered few details on how the agency that provides health care for more than nine million veterans and service members is preparing for a possible outbreak. Nearly 50% of VA patients are 65 or older, a demographic that is especially vulnerable to coronavirus, according to the national Centers for Disease Control and Prevention.
Dr. Teresa Boyd, the department's assistant deputy undersecretary for health and clinical operations, told House lawmakers that she recommended basic sanitary care and did not offer concrete efforts that the VA was taking or resources available to veterans who might believe they are infected.
"We have tremendous experience with highly infectious diseases," she said. "If nothing else, please wash your hands, don't touch your eyes, don't cough outwardly and get the flu vaccine. While that won't help, we know influenza is highly contagious as well."
The VA said it is monitoring the situation and working with public health officials across other federal agencies. A precaution mentioned on the department website is veterans with symptoms should call their health care providers before entering a VA facility.
"VA is monitoring the situation through its emergency management coordination cell and collaborating with public health officials from the Department of Health and Human Services and the CDC to ensure veterans benefit from the latest prevention, testing and treatment protocols and develop emergency management plans for medical centers," said Christina Mendreucci, a spokeswoman for the department.
Last week, VA Secretary Robert Wilkie declined additional resources from Congress to battle the virus, expressing confidence in his agency's ability to curtail a possible outbreak.
"We are testing our processes. We are making sure our supply chain is full," Wilkie said at the time. "We don't need any extra money now."
Beynon.Steven@Stripes.com Twitter: @StevenBeynon
---
---
---
---