Army: No imminent threat to US troops after report of planned terror attack in Germany
by
John Vandiver
January 19, 2020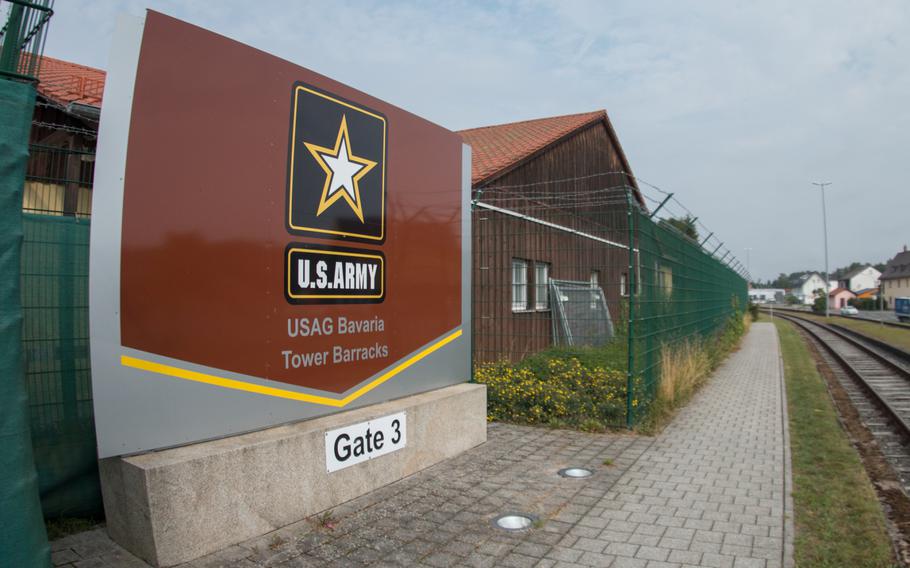 STUTTGART, Germany — U.S. Army Europe investigators found no "imminent threat" to personnel after an intelligence report of a potential terror attack led to heightened security at U.S. bases in Germany during the weekend.
"We can confirm a potential threat was identified and investigated last night," USAREUR spokeswoman Beth Clemons said Sunday. "German and U.S. officials were consulted and no imminent threat was found to exist."
An internal memo was circulated within some Army units in Germany on Saturday that warned of a possible attack at the Army's Tower Barracks in Grafenwoehr, or at Tower Barracks in Duelmen.
The document cited an unnamed "third party" report about a possible "imminent attack" against soldiers by a Jordanian extremist.
"The unknown Jordanian … recently advocated killing U.S. soldiers in Germany," the memo stated.
There was no indication in the memo that the threat had any connection to recent tensions with Iran, which has threatened U.S. forces amid tensions heightened by the killing earlier this month of Maj. Gen. Qassem Soleimani.
On Saturday night, security was tightened noticeably at the Army facilities in Grafenwoehr, one of the military's largest hubs in Germany.
However, the credibility of the reported threat wasn't clear.
The 66th Military Intelligence Brigade out of Stuttgart received a report about a possible threat Saturday, it said in a spot memo. It cautioned that spot reports are based on "ambiguous circumstances (and) not fully evaluated information."
Still, USAREUR urged the military community to be on alert.
"We'd like to remind everyone to stay vigilant and be aware of their surroundings," Clemons said.
Stars and Stripes reporters Immanuel Johnson and David Edge contributed to this report.vandiver.john@stripes.com Twitter: @john_vandiver