After outcry, Hagel orders review of female hairstyle policies
by
Jon Harper
April 29, 2014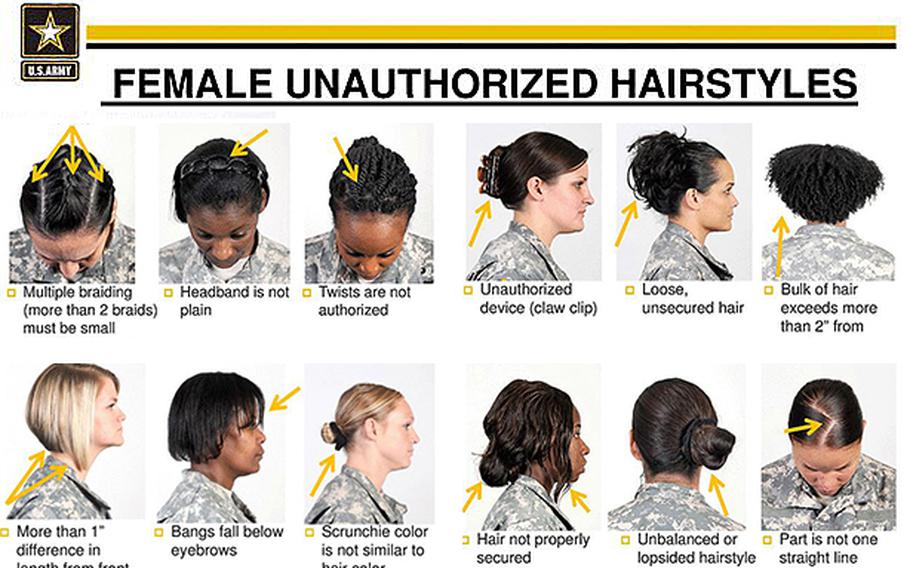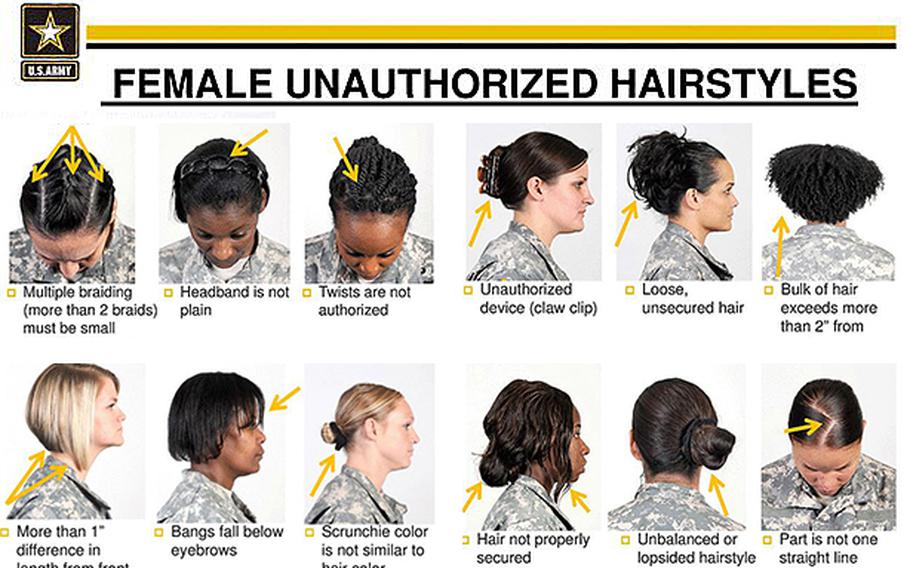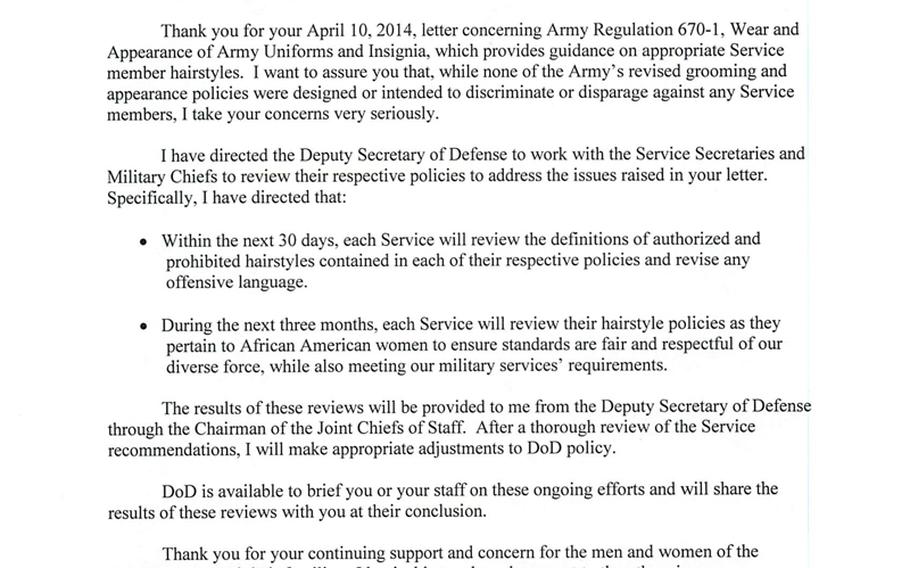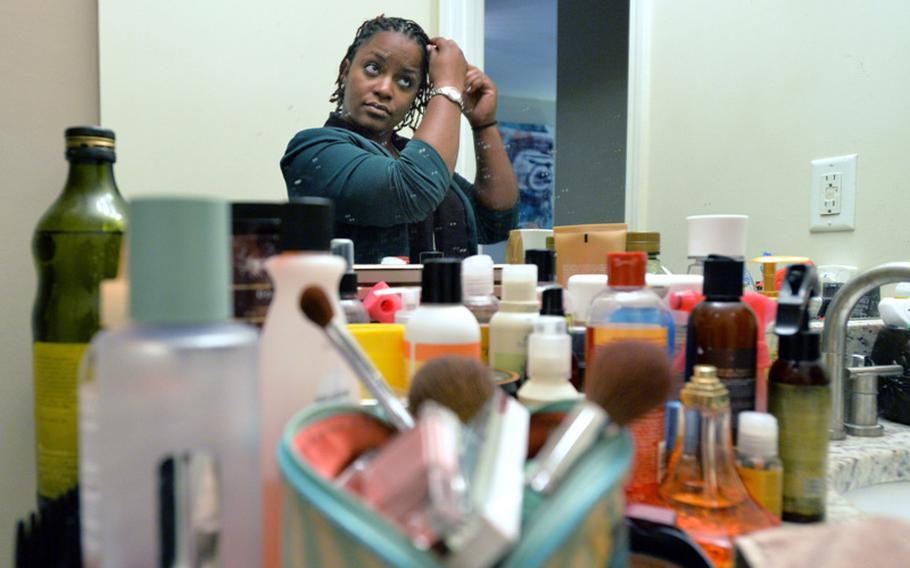 WASHINGTON — In response to an outcry by some soldiers and members of the Congressional Black Caucus, Secretary of Defense Chuck Hagel has ordered a review of hairstyle regulations that affect female African-American servicemembers.
On Tuesday, Hagel sent a letter to lawmakers announcing that, within 30 days, each of the services will review the definitions of authorized and prohibited hairstyles contained in each of their respective policies and revise any language that might be considered offensive.
A White House petition started by Jasmine Jacobs, who left the Georgia National Guard this month, garnered more than 17,500 signatures before it expired.
Caucus members had complained that a recently updated Army regulation governing troops' hairstyles was racist and unfairly targeted African-American women.
"The use of words like 'unkempt' and 'matted' when referring to traditional hairstyles worn by women of color are offensive and biased. The assumption that individuals wearing these hairstyles cannot maintain them in a way that meets the professionalism of Army standards indicates a lack of cultural sensitivity conducive to creating a tolerant environment for minorities," all 16 female members of the Congressional Black Caucus wrote in a letter to Hagel dated April 10.
At that time, Army spokeswoman Lt. Col. Alayne Conway said the development of the revised policy was done carefully over three years and was based on broad input.
"African-American female soldiers were involved in the process of developing the new female hair standards," she said in an emailed statement. "Not only were nearly 200 senior female leaders and soldiers (which included a representative sample of the Army's populations) part of the decision-making process on the female hair standards, but the group was also led by an African-American female."
Much of the controversy would appear to be misplaced. Some of the hairstyles banned in the update to Army Regulation 670-1 weren't specifically barred under the old version, but to the extent that they were allowed would have depended on which sergeant major was enforcing the rules.
The old regulation stated: "It is not possible to address every acceptable hairstyle, or what constitutes eccentric or conservative grooming. Therefore, it is the responsibility of leaders at all levels to exercise good judgment in the enforcement of Army policy."
For example, the regulation didn't explicitly ban twists. What it did was provide instructions to leaders who were left to interpret the regulation's intent.
There was one exception: "Dreadlocks (unkempt, twisted, matted individual parts of hair) are prohibited in uniform or in civilian clothes on duty."
Hagel has also ordered the services to conduct a three-month review of their hairstyle policies as they pertain to African-American women. The purpose of the review is "to ensure standards are fair and respectful of our diverse force, while also meeting our military services' requirements," Hagel said in the letter, which was obtained by Stars and Stripes.
The review could lead to a broadening of the types of hairstyles that female servicemembers are allowed to wear.
"After a thorough review of the Service recommendations, I will make whatever appropriate adjustments to DOD policy are necessary," Hagel wrote.
Rep. Marcia Fudge, D-Ohio, chairwoman of the Congressional Black Caucus, issued a statement praising Hagel's "thoughtful response to the concerns of Members of the Congressional Black Caucus and to many women of color currently serving in our Armed Forces. Secretary Hagel's response affirms his commitment to ensuring all individuals are welcomed and can continue to be proud of serving in our Armed Forces."
Stars and Stripes reporter Matt Millham contributed to this report.
harper.jon@stripes.com Twitter: @JHarperStripes