Accused of war crimes, pardoned by Trump: Army major wants his medals, Special Forces tab back
by
Nancy Montgomery
November 26, 2019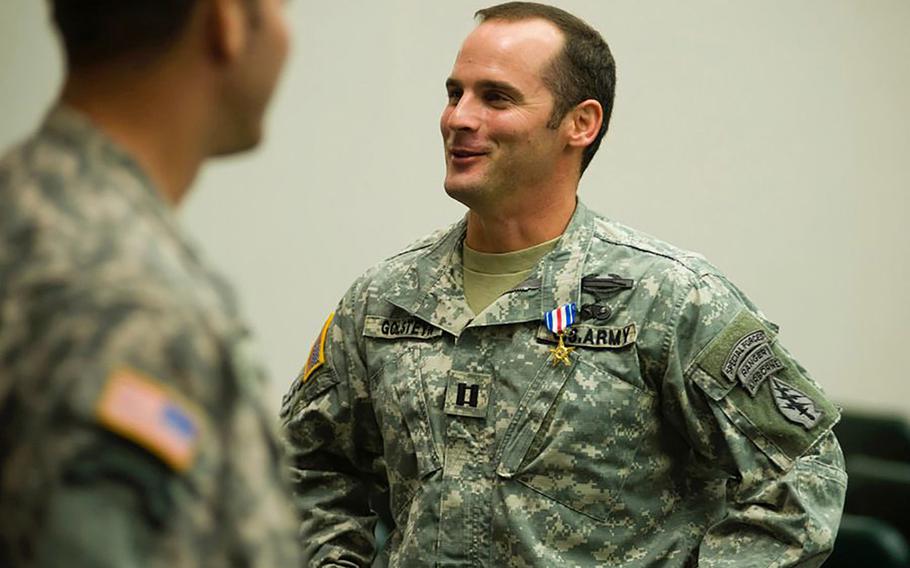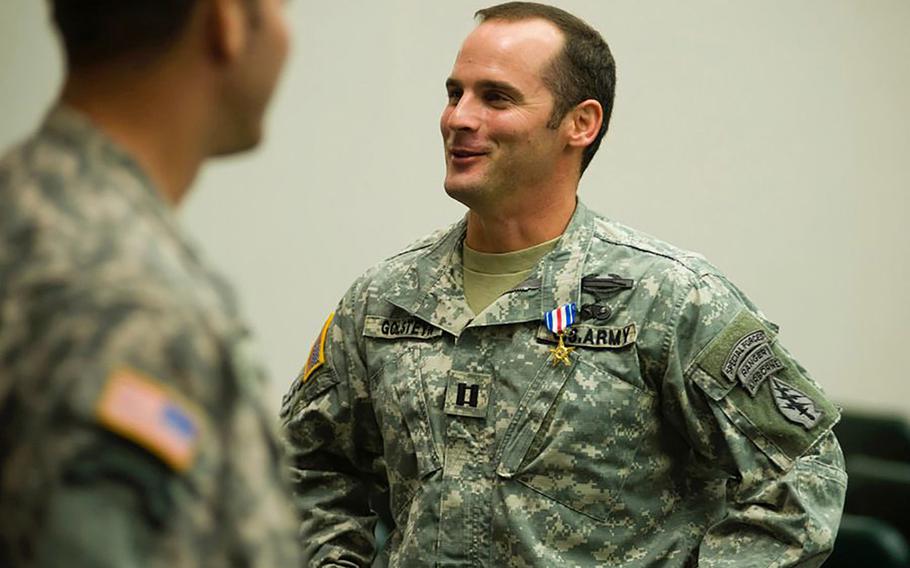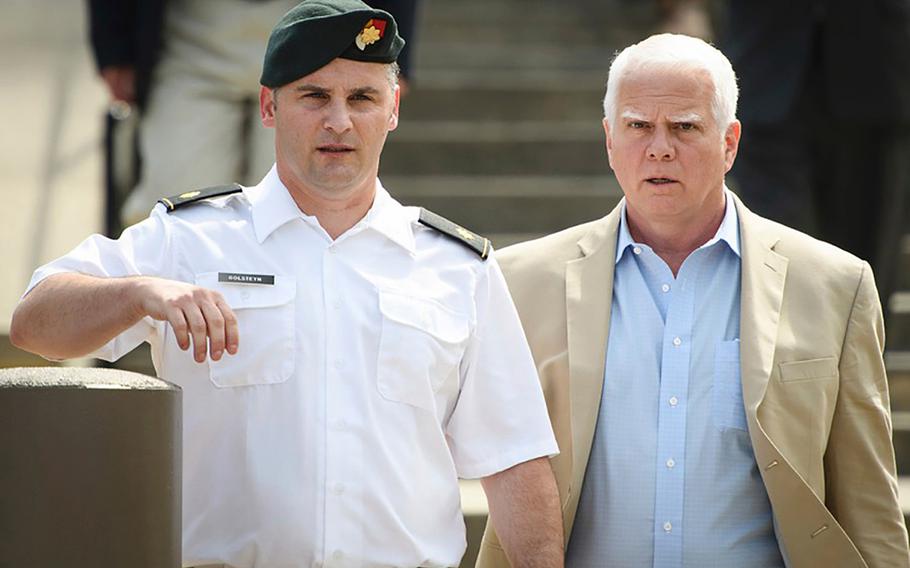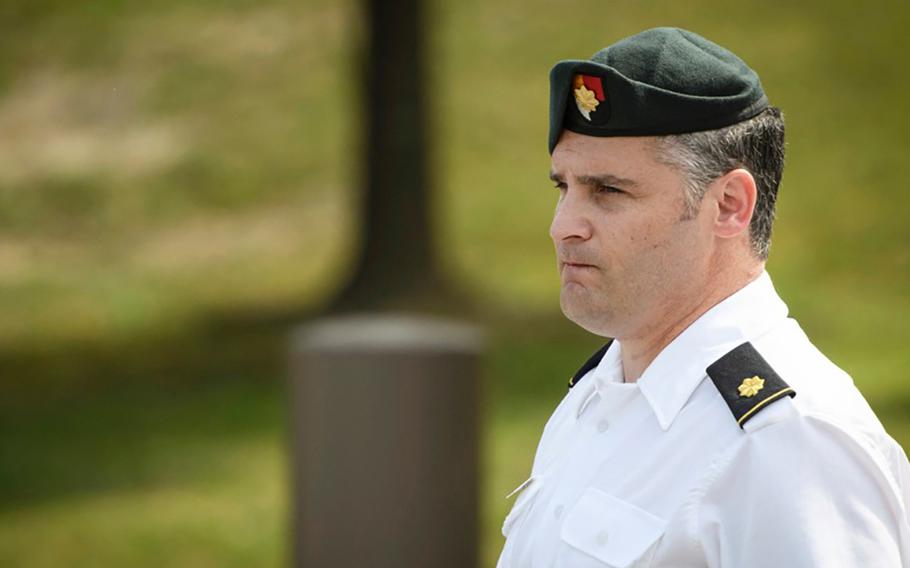 First hailed a hero, then stripped of his medals and charged with murder only to be pardoned by the president, Maj. Mathew Golsteyn now wants his Silver Star and Special Forces tab restored.
"We're trying to get back what he had," said Golsteyn's lawyer, Phillip Stackhouse. "There's a letter sitting with the secretary of the Army right now."
Golsteyn, a graduate of the U.S. Military Academy and former Green Beret, also wants the Silver Star he was awarded in 2010 to be upgraded to the Distinguished Service Cross, the military's second-highest honor.
The upgrade had been approved but not awarded before an investigation into whether Golsteyn committed a crime in Afghanistan after killing an Afghan man he suspected of being a Taliban bomb-maker.
Whether Golsteyn regains his honors may depend on how involved President Donald Trump, who pardoned Golsteyn two weeks ago, becomes in the case.
"What the president has told Matt is he's allowed everything as though this never happened," Stackhouse said in a phone interview.
Golsteyn was awarded the Silver Star for his actions with the 3rd Special Forces Group during the battle of Marjah in 2010, where he repeatedly braved enemy fire, launched a mission to find enemy marksmen, aided a wounded Afghan soldier and coordinated airstrikes, the award citation states.
Around the same time, he also shot and killed the Afghan man who had been released from custody.
The Army has said Golsteyn disclosed the shooting during a CIA polygraph test while applying for a job in 2011. But there wasn't sufficient physical evidence to prosecute him, and Golsteyn's men, including two who had helped him burn the body, refused to speak against him.
In 2015, the Army reprimanded him, took away his Silver Star and removed him from the Special Forces. He wasn't charged with murder, but then-Army Secretary John McHugh said he'd "demonstrated a lack of honorable conduct."
Stackhouse said that the reason the Army charged Golsteyn last year was an interview the soldier gave on Fox News in 2016 while discussing rules of engagement, when Golsteyn admitted to the killing.
His court-martial was to be held in December, before Trump's intervention.
Last year, Trump said in a tweet that he was reviewing Golsteyn's case. In October, he tweeted again about the former Green Beret saying: "We train our boys to be killing machines, then prosecute them when they kill!"
Golsteyn's efforts to regain his tab follow the tumult over Chief Petty Officer Eddie Gallagher's effort to retain his Navy SEAL trident pin.
Gallagher was accused in 2017 of killing a teenage Islamic State prisoner in Iraq and committing other war crimes. In July, he was demoted and had his pay cut after a military jury convicted him on just one of many counts — posing for a photo with the corpse of the young ISIS fighter.
After Trump restored Gallagher's rank earlier this month, Navy Secretary Richard Spencer said the service would review whether Gallagher should be kicked out of the SEALs.
But Trump objected and it was Spencer who got fired by Defense Secretary Mark Esper. Gallagher got to keep his pin.
Asked about Golsteyn's status, Esper told the Washington Post on Monday that he was still focused on the Gallagher case and would "take this one step at a time."
Trump on the same day he pardoned Golsteyn also pardoned Army Lt. Clint Lorance, who served six years of a 19-year jail term for the murders of two unarmed Afghans.
Presidential pardons do not imply innocence, but are "an expression of the president's forgiveness," the U.S. Justice Department says on its website.
Receiving a presidential pardon does remove restrictions on the right to vote, hold state or local office, sit on a jury and own firearms.
montgomery.nancy@stripes.com Twitter:@montgomerynance