82nd Airborne soldiers quarantined at Fort Bragg after return from Afghanistan
---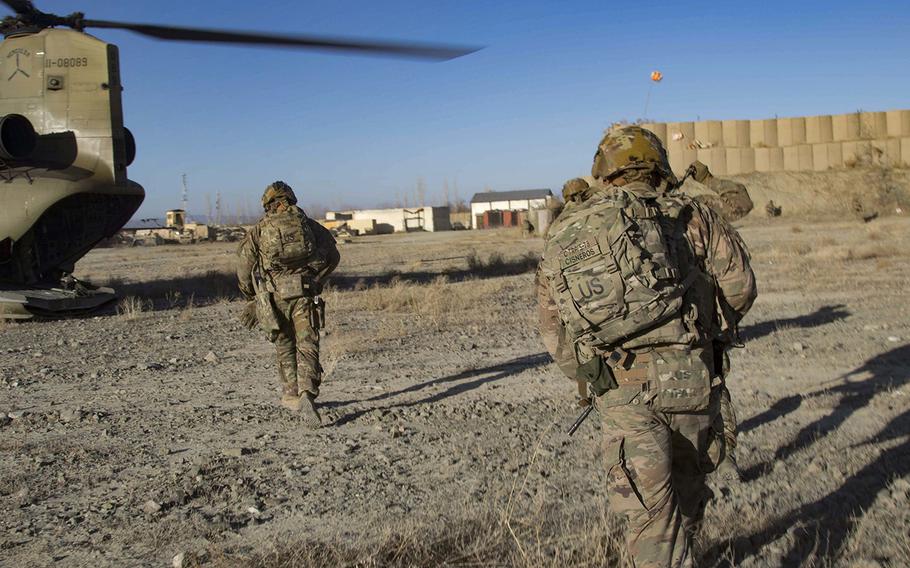 • See more coronavirus coverage here.
More than 300 82nd Airborne Division paratroopers returning from Afghanistan began a 14-day quarantine Saturday to prevent potential spread of the coronavirus, the division said in a statement.
The paratroopers of the 3rd Brigade completed a nine-month rotation in support of the U.S.-led Resolute Support mission and will undergo health monitoring and medical treatment at Fort Bragg, North Carolina.
"My No. 1 priority is the protection of our Paratroopers, their families, our community, and the prevention of the spread of the COVID-19," said Maj. Gen. James Mingus, 82nd Airborne Division commander, referring to the disease caused by the virus. "We are taking proactive steps to protect and prevent spread."
Soldiers returning from any country with a Level 2 or higher travel advisory by the Centers for Disease Control and Prevention are subject to 14-day quarantine as directed by the Department of the Army, officials said. The CDC has issued a global Level 2 travel advisory, while China, Iran, South Korea and most of Europe are at Level 3, warranting stronger precautions.
Afghanistan's Ministry of Public Health reported the country's first case of COVID-19 on Feb. 24 in Herat province, near the border with Iran, one of the countries hardest hit by the outbreak. At least five cases were later confirmed in Herat and two in the northern province of Samangan by Wednesday, with schools closed in Herat and public gatherings banned until further notice, the United Nations Office for the Coordination of Humanitarian Affairs in Afghanistan said Thursday.
At Fort Bragg, there have been no confirmed cases of the coronavirus but the base is taking precautionary measures to protect soldiers' health and maintain operational readiness, officials said.
The 82nd Airborne soldiers returning from Afghanistan who live off post will be quarantined at their own residences and soldiers assigned to barracks or without local residences will be isolated on the base.
"It's going to be a challenge for them, but I've seen firsthand how resilient our Paratroopers are," Mingus said.
garland.chad@stripes.com Twitter: @chadgarland
---
---
---
---