4 soldiers injured in Fort Campbell helicopter crash
by
Corey Dickstein
January 31, 2017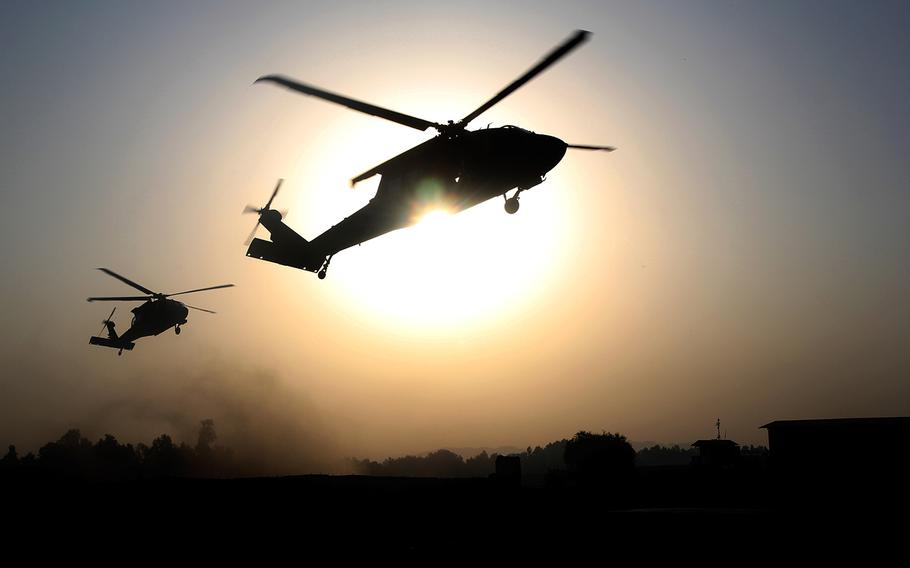 WASHINGTON — Four Fort Campbell soldiers have been hospitalized after the UH-60 Black Hawk helicopter in which they were traveling late Tuesday morning crashed and caught fire on the Kentucky Army post, according to an Army statement.
Three of the soldiers were airlifted to a local hospital and the fourth was taken to an Army hospital for treatment following the incident at about 11 a.m., according to hospital and Army officials.
The soldiers injured in the crash — assigned to the 101st Airborne Division — were quickly extracted from the helicopter by other 101st soldiers who responded after witnessing the wreck while conducting training nearby, Fort Campbell officials said. Those soldiers, with the division's 1st Brigade Combat Team, and post firefighters extinguished the fire.
It was unclear what kind of injuries the soldiers aboard the helicopter suffered or their condition Tuesday afternoon. Fort Campbell officials said those details were not immediately available.
Tavia Smith, a spokeswoman for Vanderbilt University Medical Center, said three soldiers remained in the hospital after they were evacuated from the crash site by medical helicopters. The fourth soldier was taken by ground to Blanchfield Army Community Hospital on Fort Campbell.
The Army said it has begun an investigation into the incident.
Last month, two soldiers were killed when an Army National Guard AH-64 Apache crashed into Galveston Bay in Texas. An investigation into that incident was ongoing, according to the Army.
dickstein.corey@stripes.com Twitter: @CDicksteinDC