'This is heartbreaking,' Grand Forks AFB wing commander says of shooting that killed two airmen
by
Rose L. Thayer
June 3, 2020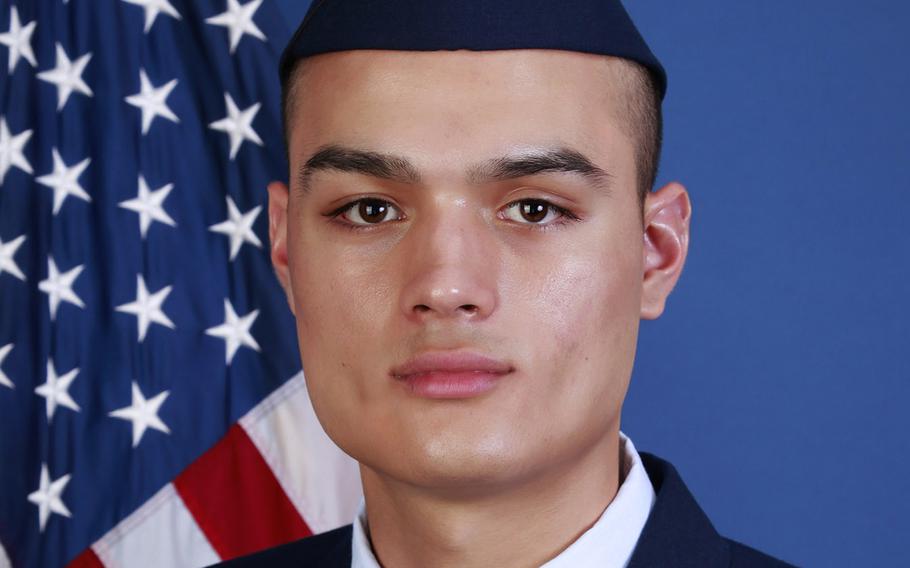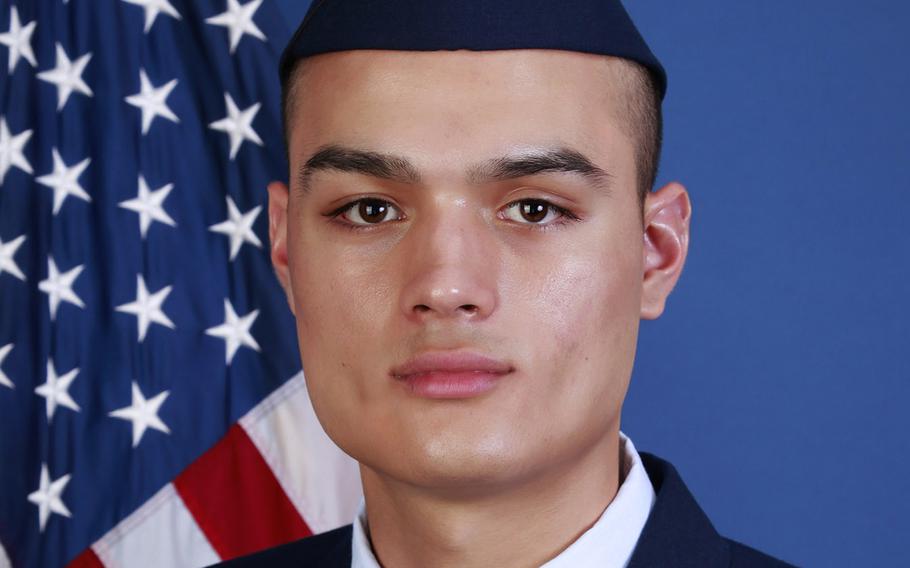 The leadership of Grand Forks Air Force Base, N.D., said they are focused on reconnecting with airmen and providing support after two members serving in their first duty assignment died Monday in a shooting that is being described by one victim's family as domestic violence.
"We are focused on caring for the airmen and families affected by this. Now is the time to redouble our efforts on reconnecting," said Col. Cameron Pringle, commander of the 319th Reconnaissance Wing, the unit to which both airmen were assigned. "This is heartbreaking. I cannot begin to express the sorrow and pain I feel on behalf of these units and the families affected by this tragedy."
On Wednesday, base officials identified Airman 1st Class Julian Carlos Torres, 20, as one of the service members who died in the shooting. Base officials said Torres was rushed to a local hospital where he succumbed to his injuries shortly after arriving.
Base officials have yet to release the circumstances of the shooting, but the parents of Airman 1st Class Natasha Raye Aposhian, 21, said Tuesday that their daughter was the victim of domestic violence and killed in the incident. The Arizona native died from a gunshot wound during the shooting, which took place at about 4:30 a.m. in a dormitory on base, according to a news release from the base.
"We're torn apart by the loss of our daughter to a senseless act of domestic violence," Brian Murray and Megan Aposhian, the airman's parents, said in the statement. "Natasha had recently joined the Air Force and was just starting to embark on a career serving her country. It's a tragedy she won't get to fulfill her hopes and dreams. We ask that you pray for her, our family and the countless victims of these crimes."
Immediately after the incident, 21 airmen were moved out of the dormitory where the shooting took place, according to the base news release. The disaster mental health team, an emergency response service, was mobilized to provide support for airmen in the dormitory and others who could be affected.
The Air Force Office of Special Investigations is leading an investigation of the incident and their efforts are expected to take several weeks, according to the release.
Aposhian arrived at Grand Forks in April and worked as an aircraft parts store apprentice.
Torres, a native of Texas, was assigned to the base in December and worked as an installation entry controller and an internal security response team member.
"There will be a wide range of responses to an event like this," Maj. Lateasa Reed-Jackson, mental health flight commander, said in a statement. "This may trigger some other negative memories or be multiplied by other life stressors. Mental health is available for nondocumented counseling and support for our airmen in distress."
The Defense Department monitors incidents of domestic or intimate partner violence among service members reported to the Family Advocacy Program in its annual report on child abuse and neglect and domestic violence. The fiscal year 2019 report, released in April, stated there were 12 confirmed domestic abuse fatalities involving military personnel as perpetrators or victims.
The advocacy program, which is designed to address domestic violence and child abuse in the military, reported 7,921 incidents of domestic violence that met the program's definition of abuse. Three-quarters of those incidents involved physical abuse, according to the report.
DOD policy defines domestic abuse as "domestic violence, or a pattern of behavior resulting in emotional or psychological abuse, economic control, and/or interference with personal liberty that is directed to a person who is a current or former spouse, a person with whom the abuser shares a child in common or a current or former intimate partner with whom the abuser shares or has shared a common domicile."
In April 2019, the Pentagon's Office of Inspector General looked at more than 200 cases of domestic violence at eight military bases from 2014 to 2016 and found that commanders and law enforcement personnel don't follow their own rules in investigating and handling these cases and victims.
In 209 out of 219 cases, DOD policies were not followed and the review included whether or not law enforcement notified the Family Advocacy Program of the incident.
Service members impacted by Monday's shooting who seek further support can call the Grand Forks mental health facility at 701-747-4460 to speak with a mental health professional. The Chaplain Corps can be reached at 701-747-5673 during duty hours, or after hours call the command post at 701-747-6711 to reach the on-call chaplain.
Grand Forks AFB, about 80 miles south of the U.S.-Canada border in eastern North Dakota, was not one of the bases included in the Inspector General report.
It houses the 319th Reconnaissance Wing, an intelligence, surveillance and reconnaissance unit, which primarily operates RQ-4 Global Hawk drones for commanders around the world, according to the Air Force. It also supports U.S. Customs and Border Protection officers who fly unarmed MQ-9 Predator drones from Grand Forks AFB.
thayer.rose@stripes.com Twitter: @Rose_Lori