Gallery
Surprise proposal, hugs and kisses mark Langley-Eustis homecoming
by
Carlos Bongioanni
October 13, 2017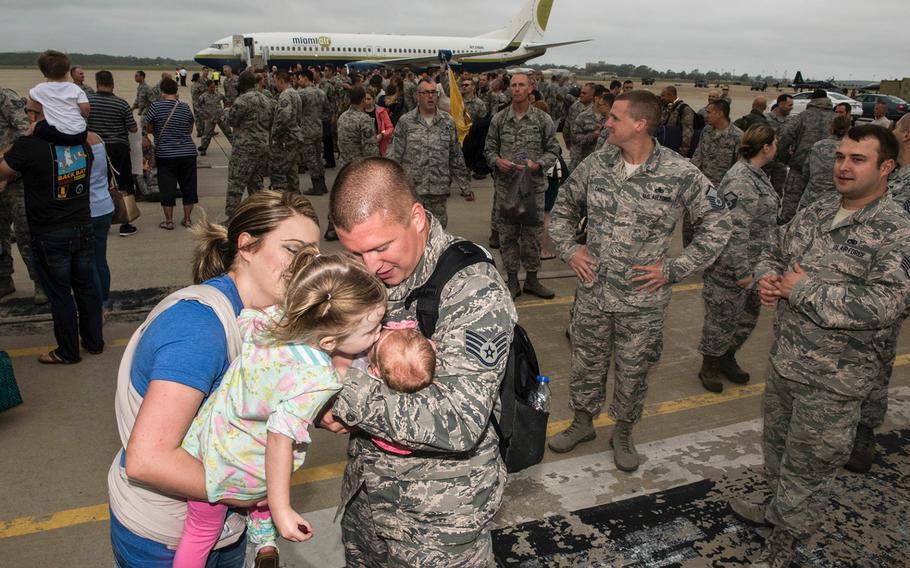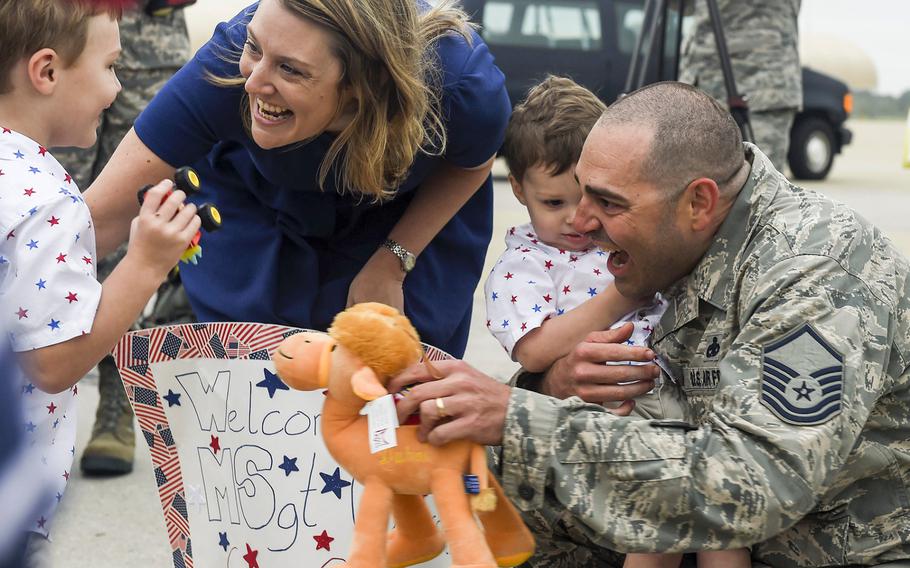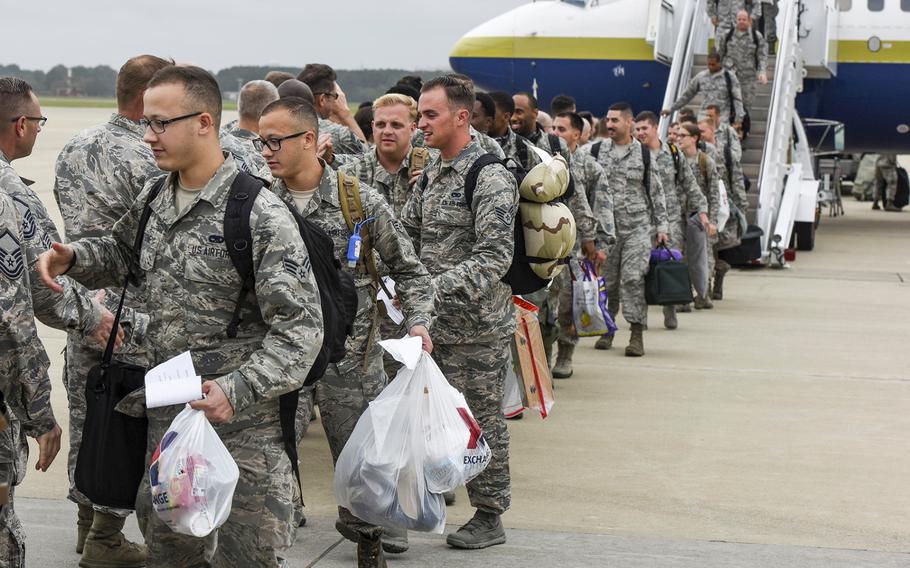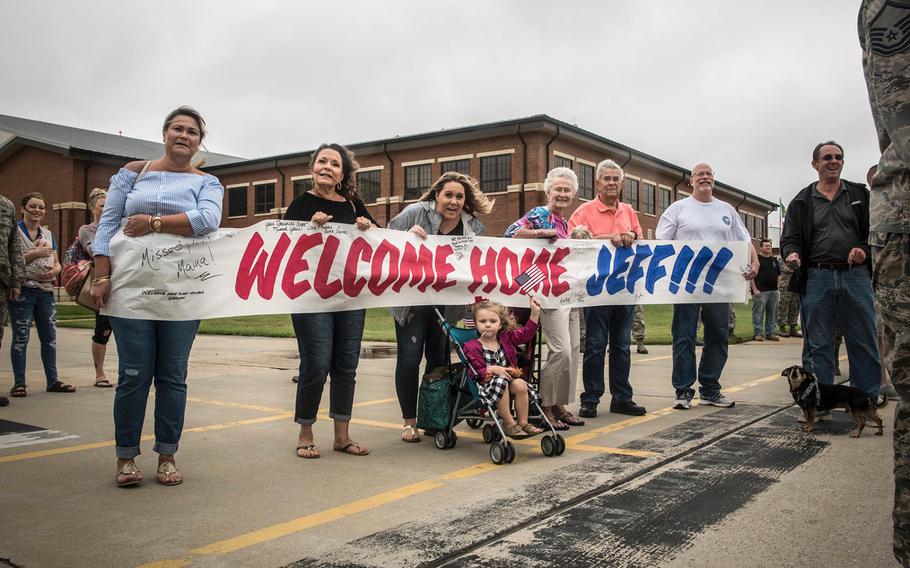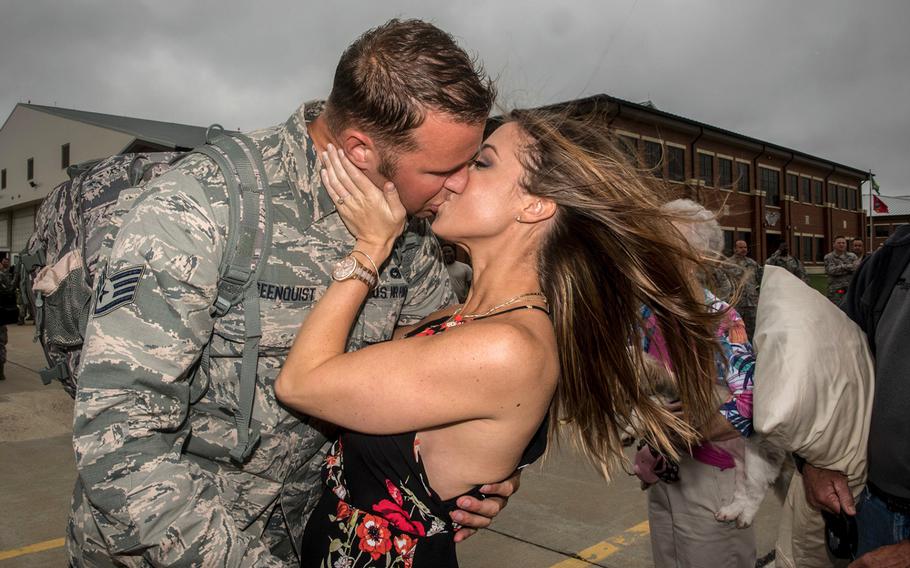 After helping in the fight against the Islamic State during a six month deployment to the Middle East, members of the 1st Fighter Wing returned home to Joint Base Langley-Eustis in Virginia on Thursday.
More than 100 servicemembers got a rousing reception from family and friends. There were hugs and kisses all around.
One well-wisher, Ashley Branham, was taken aback when her boyfriend, Air Force Staff Sgt. Jeff Greenquist, dropped to one knee, stretched out his hands with an engagement ring and proposed. Soon after, they celebrated with a kiss.
Greenquist, a low observable technician with Langley's 192nd Maintenance Squadron, was part of a contingent of airmen that deployed to maintain the 1st FW's F-22 Raptors that participated in Operation Inherent Resolve missions against ISIS militants in Iraq and Syria.
According to an Air Force news release, the 1st FW's 27th Fighter Squadron was the lead element deployed, they were joined by personnel from the 27th Aircraft Maintenance Unit as well as Virginia Air National Guard Airmen assigned to the 192nd Fighter Wing.
Some of the wings F-22s remained in Europe as part of the European Deterrence Initiative, 1st FW Commander Col. Jason T. Hinds, said according to the release.
"The F-22 is America's premier air dominance fighter, and our mission to Europe provides us an opportunity to train with our allies and strengthen our partnerships." said Hinds.
"Today's homecoming is great." said Hinds. "But we won't really be home until everyone returns from Europe."