Subcontractor dies while working at Vance Air Force Base
by
Rose L. Thayer
April 29, 2020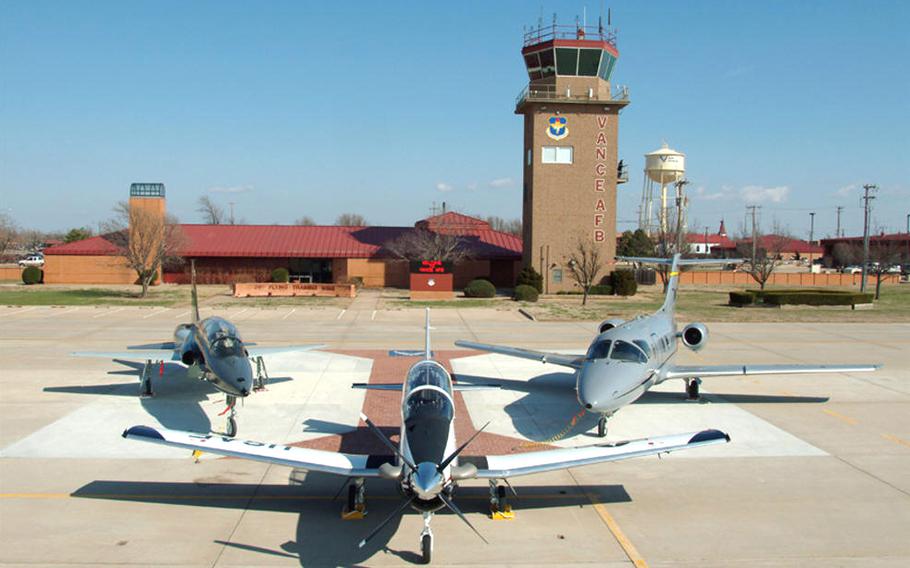 AUSTIN, Texas — A safety investigation is underway after a man working on an elevator team died Monday from injuries sustained at Vance Air Force Base in Oklahoma.
Taylor Lewis, 26, was working as a second-year apprentice as part of an elevator team with a company named thyssenkrupp when he was found unresponsive, according to a news release shared on social media by many local chapters of the International Union of Elevator Constructors, a labor union.
Dennis Van Milligen, a spokesman for thyssenkrupp, said he was "deeply saddened" to confirm that Lewis died from injuries sustained while on a work site at the base, located near Enid, Okla. The German company operates globally and provides technology for vehicles, elevators, plants and materiel services.
"We do not have any further details about the accident, but are in close contact with Taylor's family and loved ones during this extremely difficult time," Van Milligen said.
The Department of Labor's Occupational Safety and Health Administration is investigating the incident, according to officials at Vance, which is located about 90 miles northwest of Oklahoma City and has about 1,200 active-duty and Reserve service members. The base did not provide additional details regarding the work site.
Lewis was on the site with a mechanic, according to the union post. The mechanic went to his vehicle and when he returned, he found Lewis unresponsive in the pit of the elevator. Lewis then was airlifted to an unnamed medical facility, according to a news release from the base.
"Brother Lewis was not married and has no children. No other details are available as the investigation is ongoing. Please keep Brother Lewis and his family in your thoughts and prayers," according to the union post.
Vance Air Force Base is the northernmost specialized undergraduate pilot training base in Air Education and Training Command. The 71st Flying Training Wing trains pilots on the T-1A Jayhawk, the T-6A Texan II and the T-38C Talon.
thayer.rose@stripes.com Twitter: @Rose_Lori