More than 350 airmen take early retirement route
by
Jennifer H. Svan svan.jennifer@stripes.com
September 7, 2013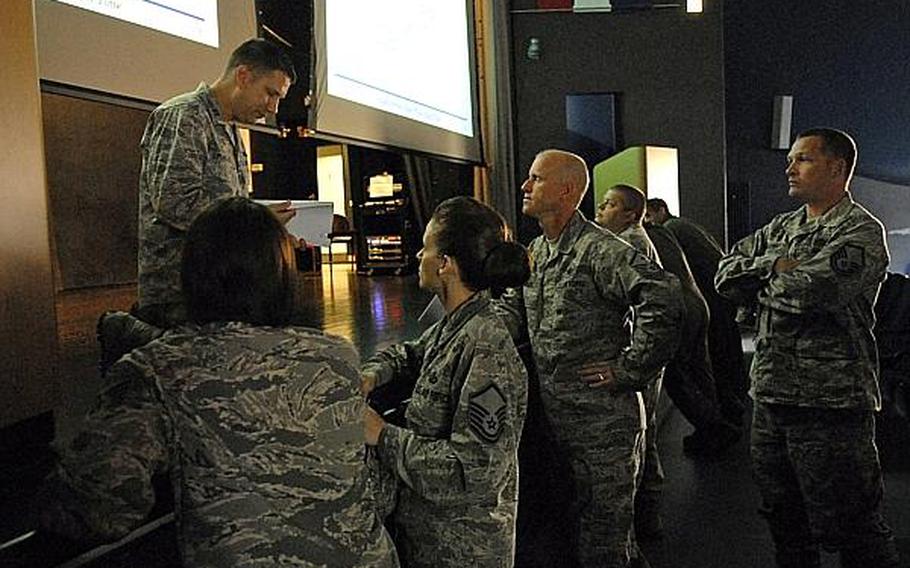 KAISERSLAUTERN, Germany — The Air Force recently approved the applications of nearly 360 airmen for early retirement under a limited, voluntary program intended to help the service whittle down its force size to meet authorized active-duty end strength numbers.
Of those approved to retire early under the Temporary Early Retirement Authority, there were 311 enlisted and 47 officers, according to information from Michael Dickerson, a spokesman for the Air Force Personnel Center.
The program gave eligible airmen the option to retire before reaching 20 years — when traditional retirement benefits usually kick in — while receiving close to one's full retirement pay.
Officials would not say how many applications they received, but in an email Dickerson said the Air Force approved all applicants that met TERA's eligibility criteria.
The program was open to technical sergeants, master sergeants, captains, majors and lieutenant colonels with between 15 and 19 years of service in most career fields.
The military rank of the majority of applicants approved — 201 — were technical sergeants, according to Dickerson. There were also 110 master sergeants, 31 majors, eight captains and eight lieutenant colonels.
Seventy-nine of the approved applicants had 15 years' active-duty service; 66 had served 16 years, 81 were at 17 years, 95 completed 18 years, and 37 had 19 years in the books.
The Air Force announced in late July that it would offer eligible airmen a limited time to apply for early retirement. Airmen had until Aug. 19 to submit applications. Those approved for early retirement must leave the service by Nov. 1.
Air Force officials said this summer that the service needs to cut about 1,860 airmen by the end of next fiscal year to meet its congressionally-required active-duty end strength of 327,600. Most of the separation measures the Air Force has rolled out so far this fiscal year to help shrink force size have been voluntarily. But the Air Force has already announced that some lieutenant colonels and full colonels will face selective early retirement boards in December.
An Air Force official said Friday it's expected the service will announce additional involuntary force-management actions soon.