Military working dogs show off in honor of new stamp
by
Rose L. Thayer
August 15, 2019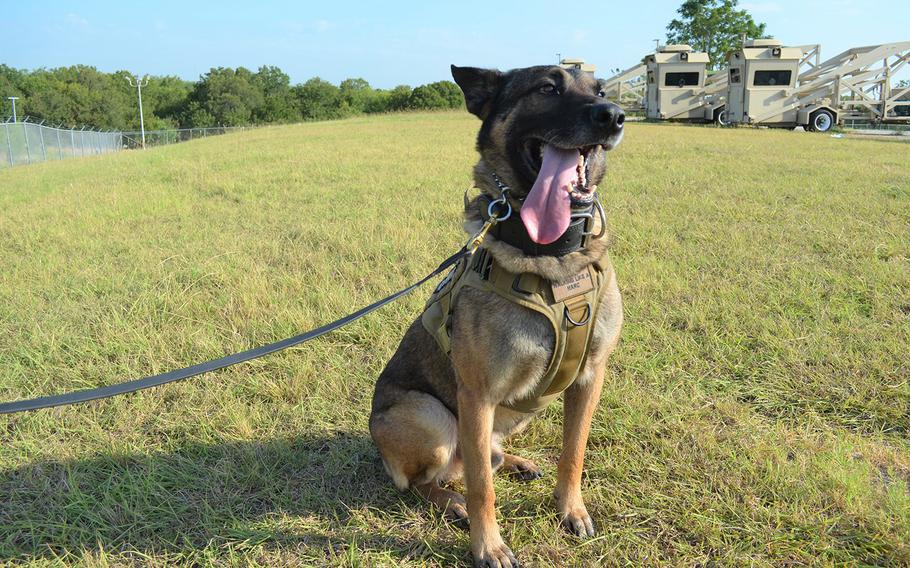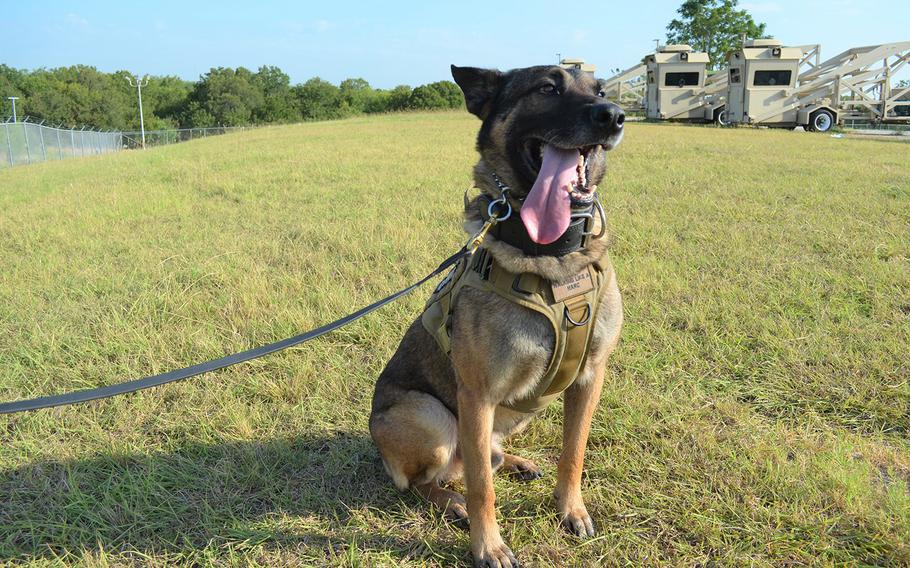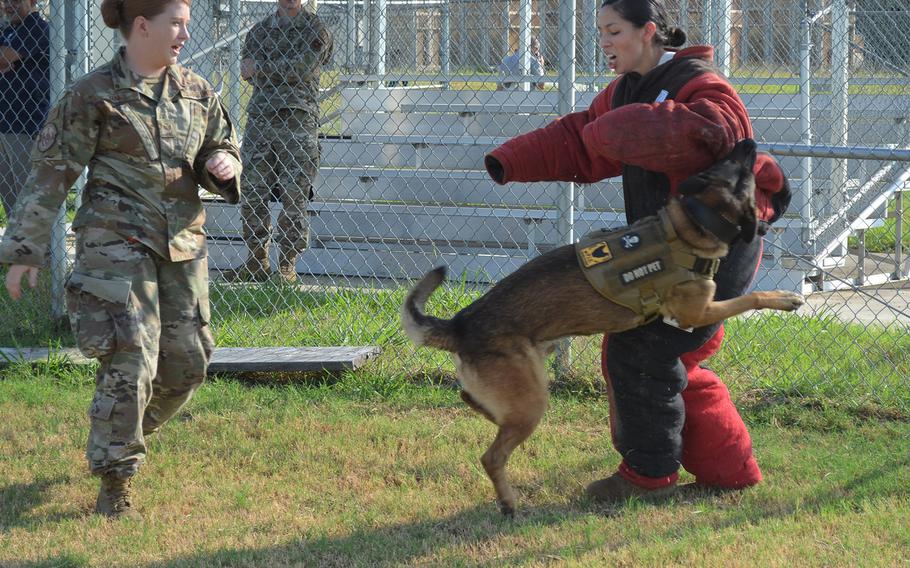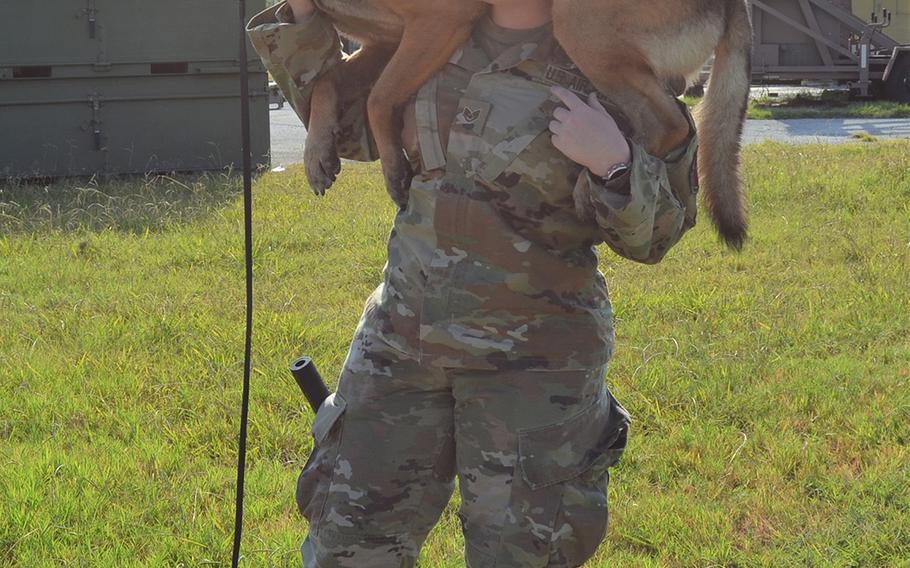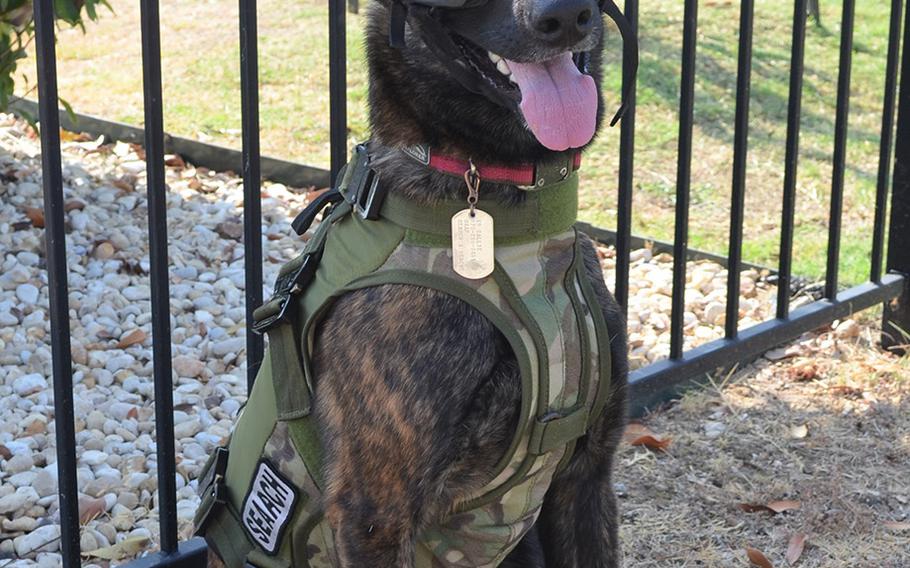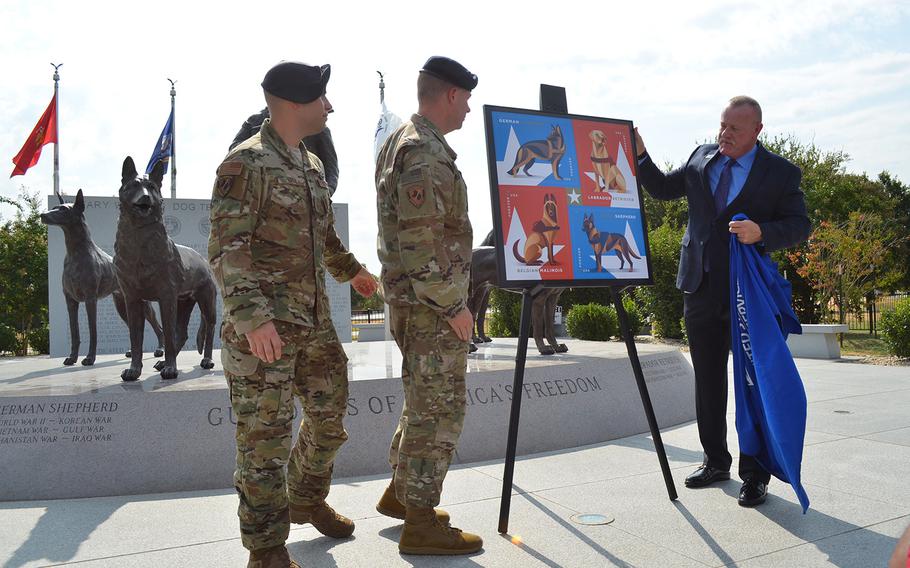 SAN ANTONIO — Standing before a memorial to military service of dogs, Air Force Maj. Matt Kowalski, commander of the 341st Training Squadron, the military's only training program for dogs, was all smiles Thursday as he introduced the San Antonio postmaster over the yips and barks of a half-dozen energetic puppies at Joint Base San Antonio in Texas.
Kowalski and San Antonio Postmaster Robert Carr unveiled the U.S. Postal Service's newest forever stamp, which honors the contributions of military working dogs. The stamp features the four most common breeds associated with military work: the German shepherd, the Labrador retriever, the Belgian Malinois and the Dutch shepherd.
"We do stamp unveilings from time to time, but this is special for us because we are partnering with the military," said Carr, an Army veteran.
Though the stamp officially went on sale on Aug. 1 in Omaha, Nebraska, Kowalski said it's only fitting an unveiling be held at the joint base's Lackland Air Force Base, where all military working dogs and handlers are trained. About 800 students pass through the basic handlers course each year, he said.
The base also boasts a puppy breeding program that populates about 80 to 100 new dogs into the service. Volunteers help raise the puppies until they are old enough for formal training.
"If I'm having a bad day, I go down and take a look at the puppies," Kowalski said.
Prior to the ceremony, Air Force Staff Sgt. Sarah Banks showed the power and capabilities of 6-year-old Tarzan, a German shepherd. The two completed an obstacle course, then Tarzan conducted a mock takedown of a suspect, showcasing his speed and bite.
"He's a very affectionate dog," Banks said of Tarzan's off-the-job personality. "And he's super smart."
thayer.rose@stripes.com Twitter: @Rose_Lori