'Inappropriate comment' derails Air Force general's career
---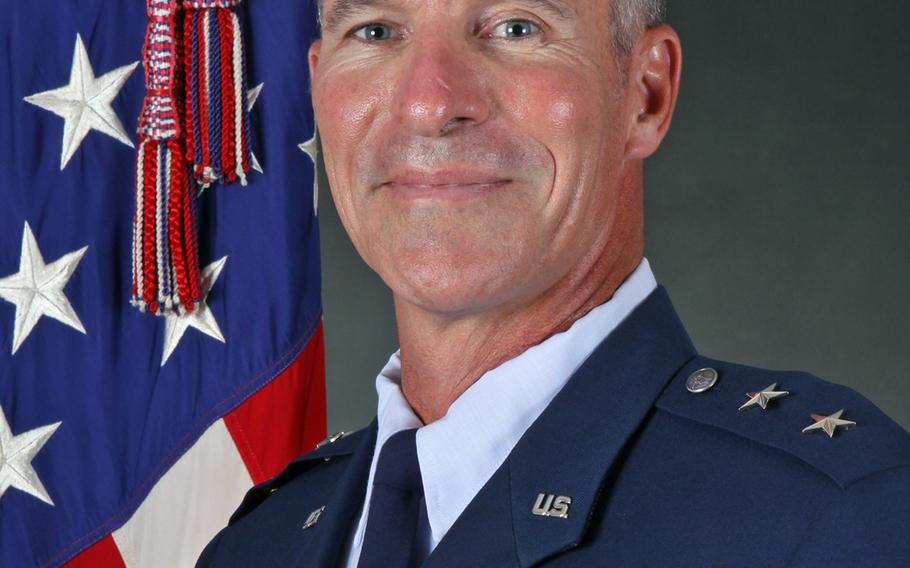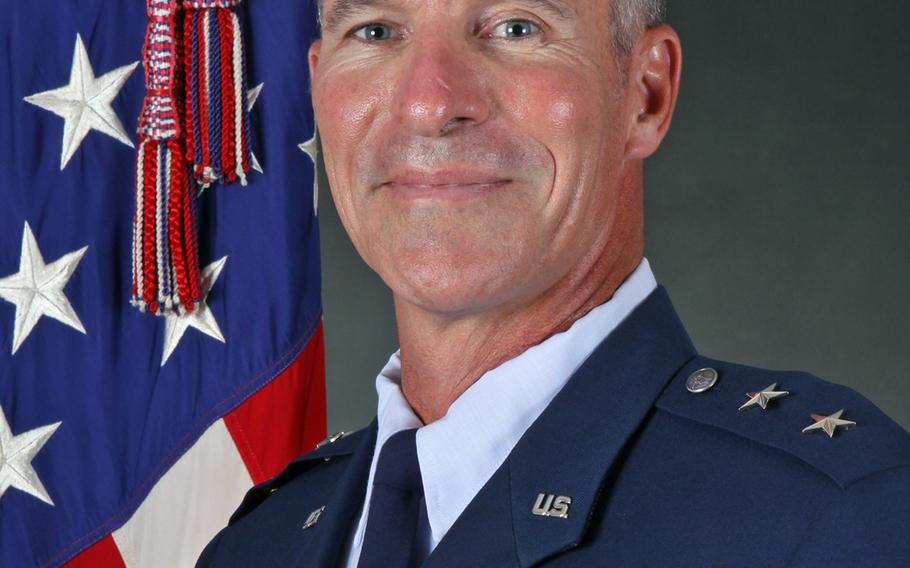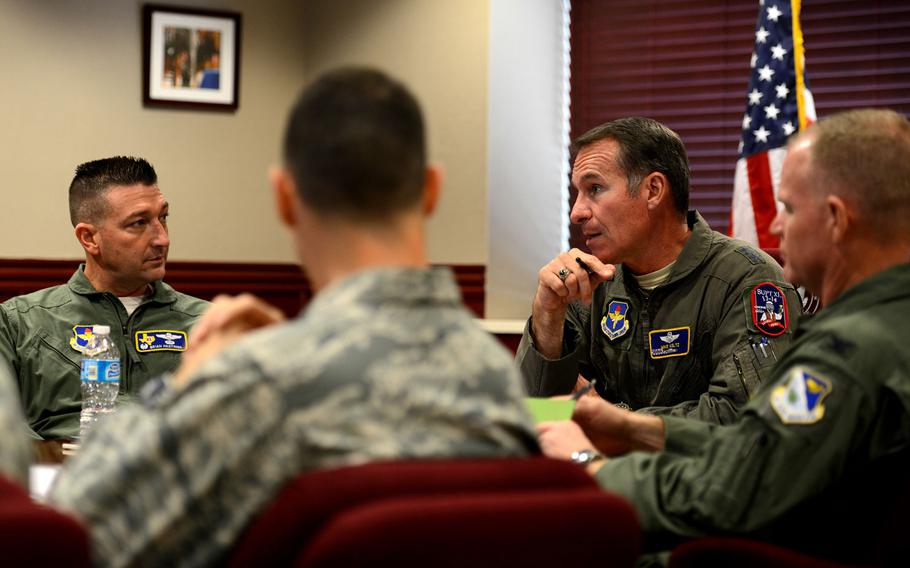 A comment deemed ethnically offensive has ended the 34-year career of an Air Force major general, a decorated combat pilot who oversaw about 32,000 personnel.
Air Force officials have not disclosed the specific words that led to the resignation of Maj. Gen. Michael Keltz, commander of 19th Air Force at Joint Base San Antonio-Randolph, Texas.
The comment was made at a public, nonjudicial punishment proceeding, at which a company-grade officer was appealing an Article 15 punishment before Keltz, the convening authority. The hearing was held April 9 in San Antonio.
Article 15 hearings are typically held for minor infractions and can result in certain limited punishments, such as pay forfeiture or extra duty. A person can appeal if he or she feels the punishment is unduly harsh.
Maj. Toni Whaley, a spokeswoman for Air Education and Training Command, confirmed Friday that the comment was an offensive ethnic stereotype in reference to the officer's alcohol intake, though it was not directed at the individual. She said the Air Force won't release Keltz's comment, which resulted in several complaints to the staff judge advocate.
Whaley said the company-grade officer will get another chance to appeal his punishment. "Because the comment was inappropriate, a decision was made by leadership to let this member have his day in court again with a clean slate" she said. The Air Force won't release the nature of the officer's offense until the issue is legally resolved.
Whaley said an official retirement date for Keltz has not been set yet. In the interim, he's working as a special assistant on the staff of Gen. Robin Rand, the air training command commander, who has accepted Keltz's resignation.
In a statement, Keltz said: "I inadvertently made an unfortunate comment, I own it, and I hold myself accountable to the same high standards my subordinate commanders are held to. As a result, I have tendered my resignation from command and requested to retire from service."
Rand, in a news release, praised Keltz as an "extraordinarily dedicated" airman and commander with a highly distinguished service career.
Keltz, Rand said, "realizes the impact of his actions and has expressed his genuine regret to me, which he extends to all" airmen. "As a senior leader" Keltz "understands he must be held accountable for this inappropriate comment."
Rand appointed Keltz to lead 19th Air Force in October. The unit was responsible for training more than 30,000 U.S. and allied students annually, from entry-level undergraduates to advanced combat crews.
Keltz's resignation ends a career that began with his graduation from the U.S. Air Force Academy in 1981. He flew combat and contingency operations on AC-130H, MC-130E, MC-130H and AC-130U gunships and Combat Talons aircraft in Grenada, El Salvador, Panama, Sierra Leone and in operations Desert Storm and Provide Comfort, according to his Air Force biography. He was also the air component commander for several classified joint task forces in Iraq and Afghanistan during operations Iraqi Freedom and Enduring Freedom.
He accrued more than 4,000 flying hours, including more than 300 combat and contingency sorties.
---
---
---
---