At Kapaun Air Station, airmen taking care of their own on Thanksgiving
by
Brian Ferguson
November 27, 2019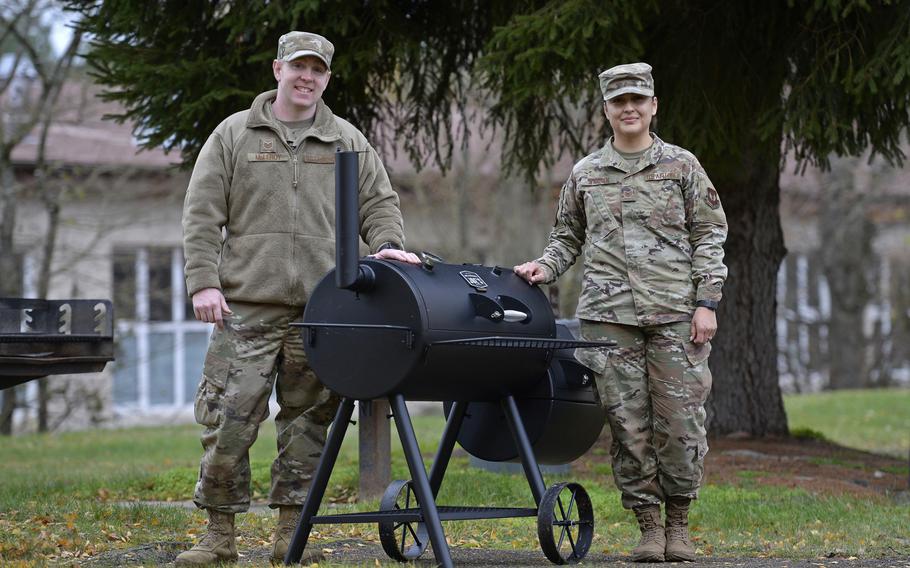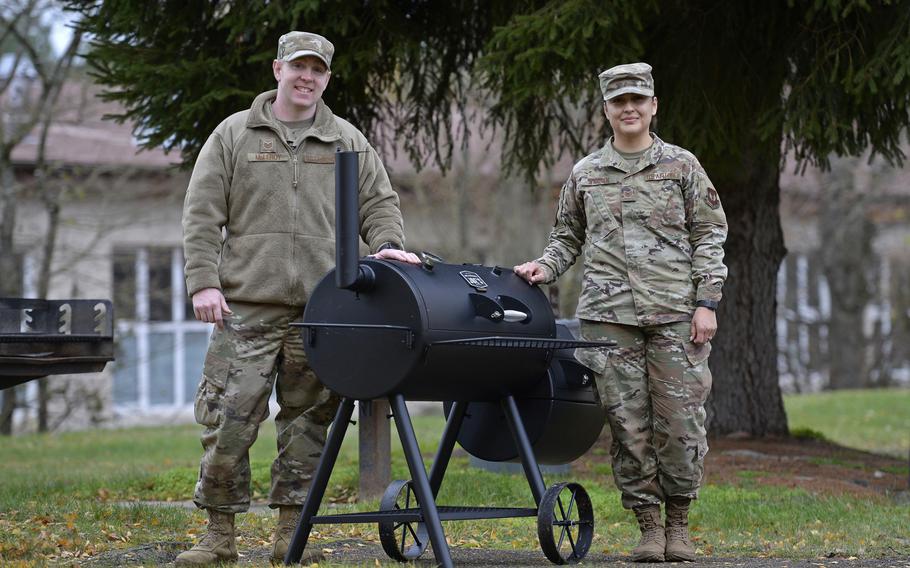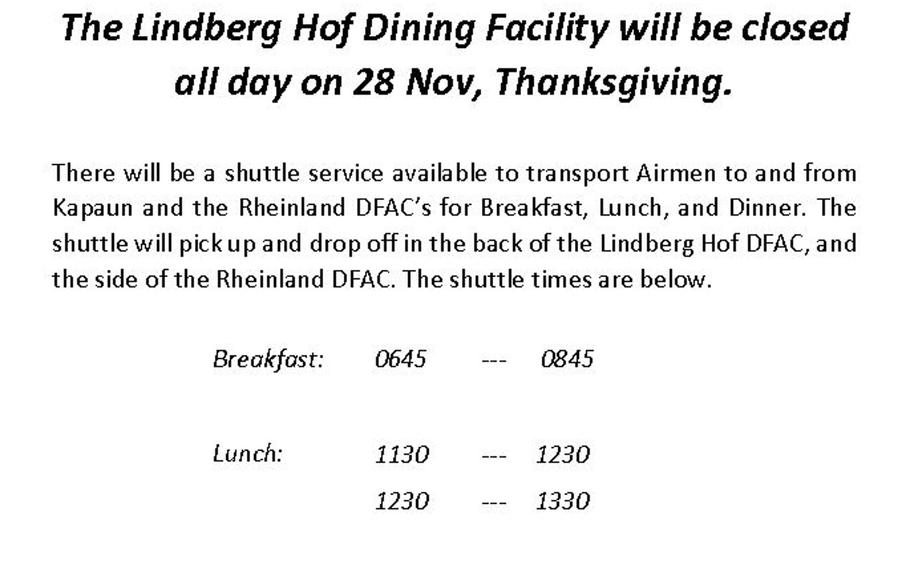 KAISERSLAUTERN, Germany — Two airmen at Kapaun Air Station in Germany have an ambitious plan for Thanksgiving: they're providing many of the 351 service members who live in the base dorms with home-cooked meals.
"I know how hard it can be," said Tech Sgt. Rosario Warren, who with Tech Sgt. Christopher McLeroy came up with the idea to organize a lunch. "I am really close to family, too … It's hard being away from family during this time."
The pair had the idea to host the meal two months ago, long before they found out that the dining facility at Kapaun would be closed for the holiday, said the sergeants, both with the 86th Civil Engineer Squadron at Ramstein.
As word got around, families on base volunteered to bring side dishes, and the USO is donating drinks and serving supplies for the celebration.
The dinner will be held in one of the dorms on base and will have all the trappings of a stateside Thanksgiving, the two sergeants said. All service members who live in dorms at Kapaun are invited to attend with their friends, they said.
"We want to have that atmosphere, that environment for them — the smell of the food and football going," Warren said.
McLeroy is preparing four smoked turkeys and one fried turkey, and a military spouse is preparing another turkey.
"All the help we have gotten for this has been amazing," Warren said. "Leadership, spouses, the USO, our spouses — it's been great."
Warren and McLeroy said their decision to host a Thanksgiving dinner at Kapaun had nothing to do with the base dining facility being closed.
The decision to close the DFAC at Kapaun on Thanksgiving was made "as there are only a few airmen" at the base, Kilian Bluemlein, a spokesman for the 86th Airlift Wing at Ramstein, said in an email.
Buses will be available to shuttle airmen from Kapaun to the Ramstein dining facility.
Wing leadership will serve the airmen at Ramstein, which houses thousands more people than Kapaun.
"It is easier to have that done in one location only," Bluemlein said.
Kapaun's DFAC has not provided a Thanksgiving or December holiday meal since at least 2010, said Sandra Archer, an 86th Airlift Wing spokeswoman.
If there are any leftovers at the Kapaun event, they will be offered to security guards and other people working on the base during Thanksgiving.
There's no need to RSVP for the feast, which starts at noon.
"My kids are looking forward to it, my wife is looking forward to it — she is cooking right now," McLeroy said a little after noon on Wednesday. "It's gonna be good."
ferguson.brian@stripes.com Twitter: @brianferg57