Airmen won't be mandated to wear new boots, T-shirts and flag patches until Sept. 1 due to pandemic
by
James Bolinger
May 28, 2020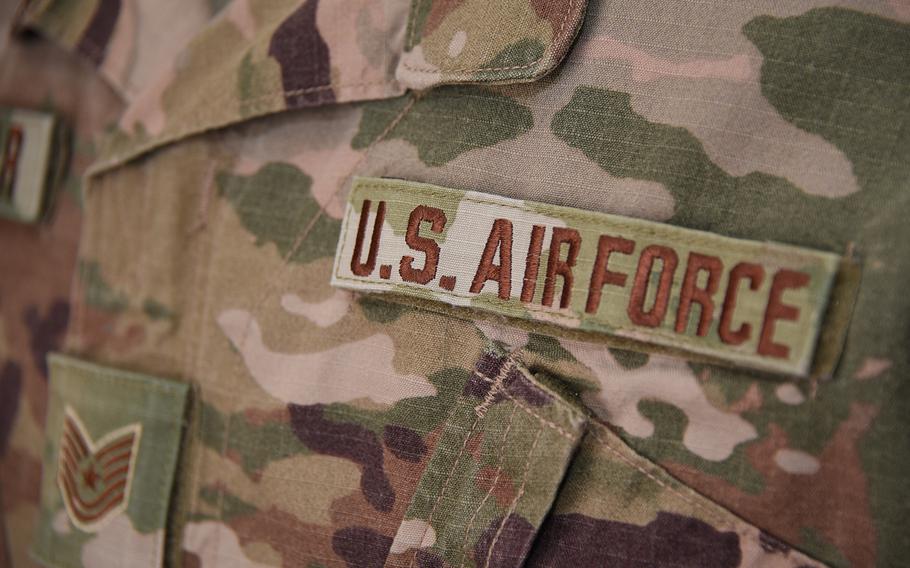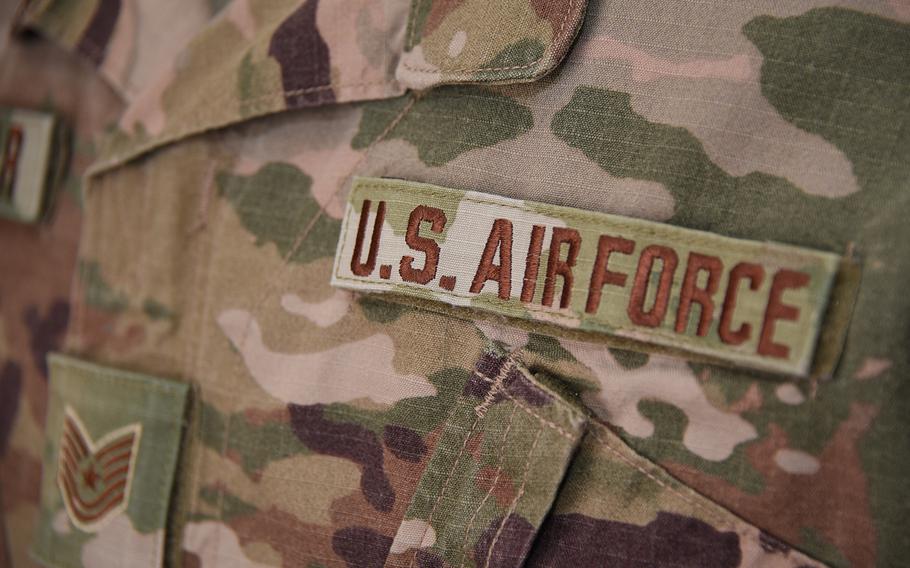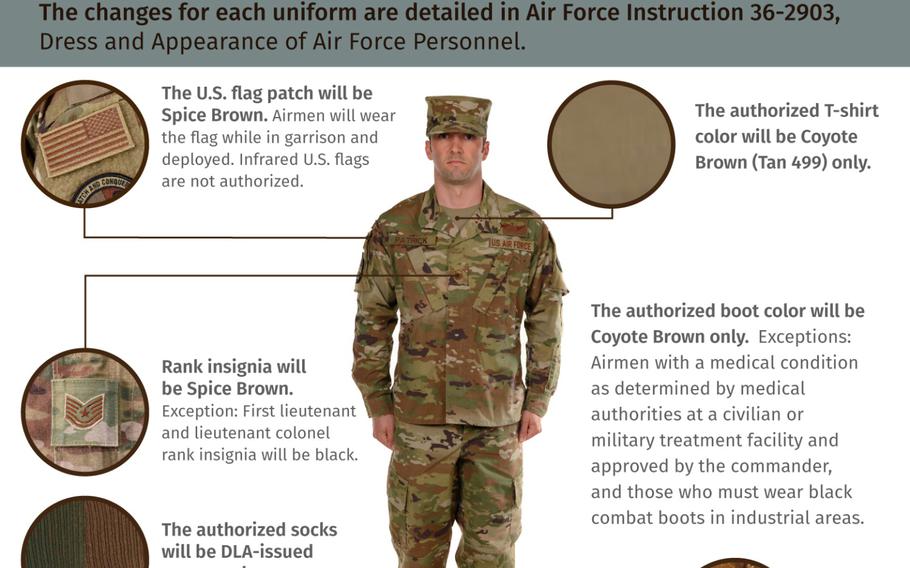 The Air Force has delayed its switch to new color schemes for uniform boots, under garments and flag patches until September, citing "unnecessary stress" on its service members due to the coronavirus pandemic.
Airmen, including Space Force service members, must wear coyote brown boots and T-shirts and spice brown U.S. flag patches with their two-piece flight uniforms and utility uniforms in the operational camouflage pattern — better known as OCPs — by Sept. 1, according to a notice on the Air Force website.
The original deadline was June 1.
Airmen who must wear black combat boots in industrial areas are exempt from wearing the new boots.
Other changes are delayed to Sept. 1. All officers in utilities must wear spice-brown rank insignia, except first lieutenants and lieutenant colonels, who will wear black threaded insignia.
Only coyote-brown T-shirts and socks of green or coyote brown and issued by the Defense Logistics Agency may be worn with OCPs starting Sept. 1.
Also, the spice-brown flag patch will be mandatory; infrared flag patches will not be authorized. Thermal undergarments must also be coyote brown.
On Sept. 1, airmen wearing the new two-piece flight suit must have all mandatory badges in place, spice-brown U.S. cloth flags, green or coyote-brown socks and coyote-brown boots and thermal undergarments.
The Air Force began transitioning to the Army's utility uniform camouflage pattern in October 2018. It replaced the airman battle uniform, a gray, blue and green tiger-stripe pattern.
Airmen may wear the battle uniform until April 1, 2021, but many have already switched to the new pattern.
A new set of coyote-brown boots on the exchange website ranges in price from $89 to $264, while T-shirts and socks can be had from Defense Logistics Agency Troop Support for about $5 and $2 respectively.
bolinger.james@stripes.com Twitter: @bolingerj2004
---
---
---