Air Force training jet crashes in Mississippi, pilots safely eject
by
Corey Dickstein
May 23, 2018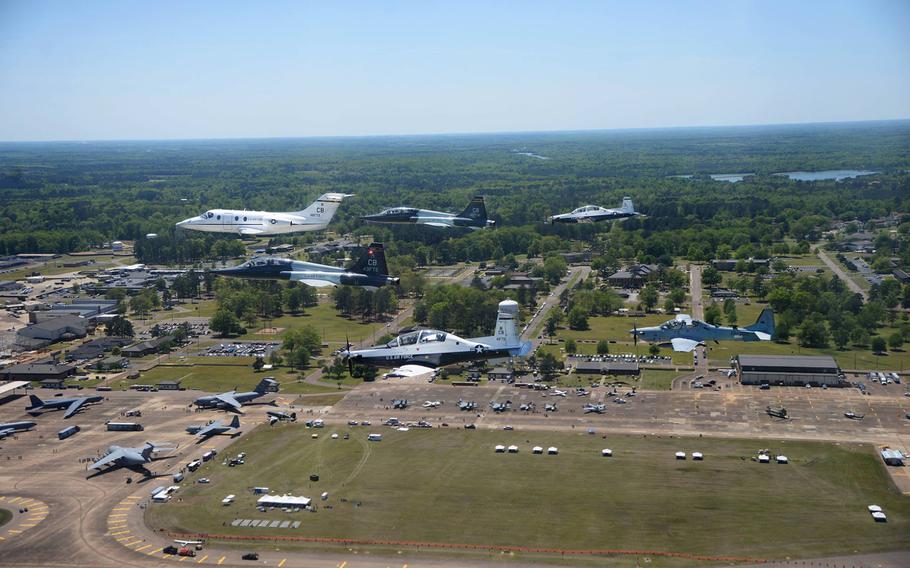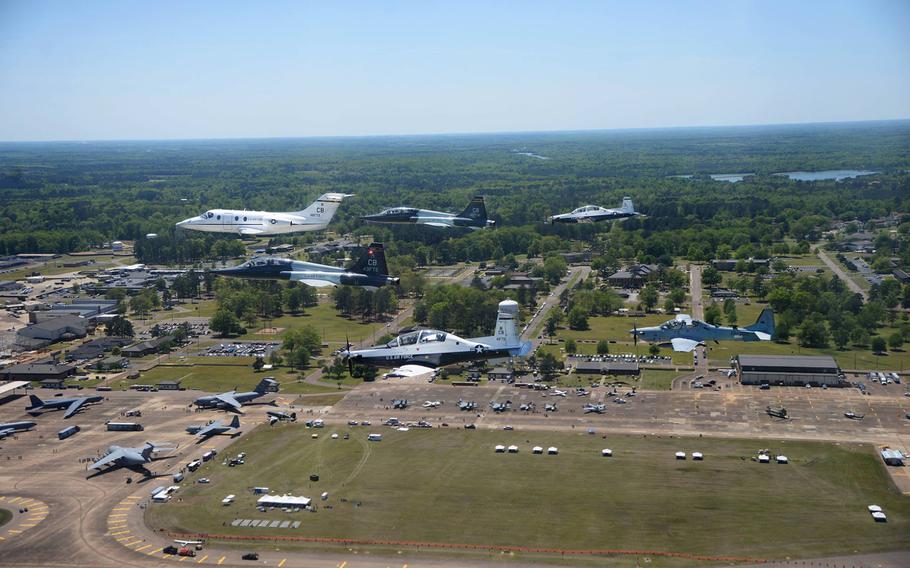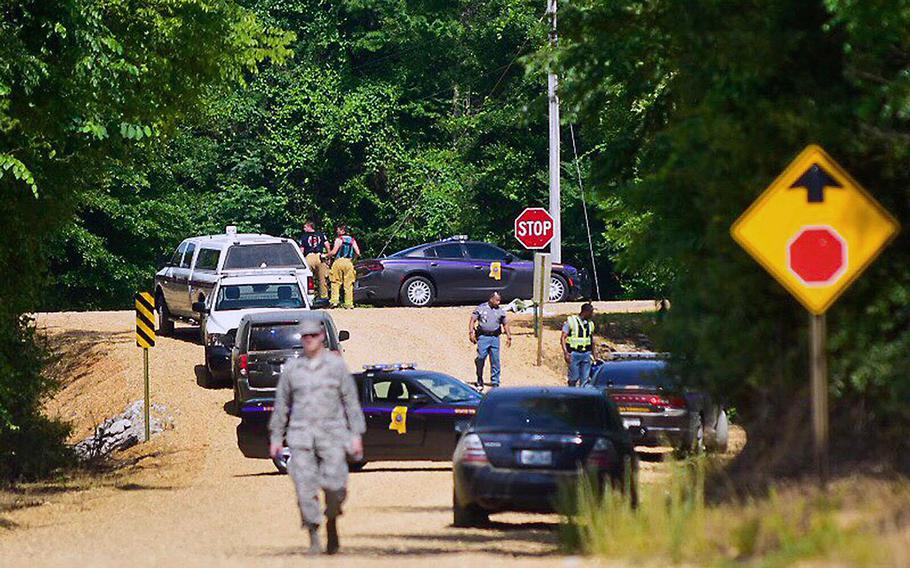 WASHINGTON — Two pilots ejected safely from their Air Force training jet Wednesday morning before it crashed in a remote area of northeastern Mississippi, service officials said.
Local law enforcement and first responders were on the scene after the T-38C Talon II aircraft crashed at about 8:30 a.m. CST in the vicinity of Columbus Air Force Base, according to a service statement. Air Force officials did not immediately know what caused the crash and said it would be investigated.
Both pilots were transported to a local hospital for evaluation, according to the statement. Their conditions were not immediately known, an Air Force spokesman said.
The crash sparked a fire at the scene, which could be viewed from the city of Columbus several miles away, but firefighters were able to quickly extinguish it, the Air Force said. No houses or structures were near the crash.
Columbus Air Force Base is home to the Air Force's 14th Flying Training Wing and Air Force Training Command's 19th Air Force, where student pilots learn to fly on training aircraft including the T-6 Texan II, the T-38C and the T-1A Jayhawk.
Pilots training to fly front-line fighter jets and bomber aircraft train on the T-38C, an updated version of the jet that has been in service since 1961, according to the Air Force. Typically, a student pilot and an instructor would be in the plane anytime it is flying.
The crash on Wednesday was at least the second crash of a T-38C in the past year. An instructor pilot was killed Nov. 20 when his Talon crashed in Del Rio, Texas, about 15 miles from Laughlin Air Force Base. A second pilot in the aircraft, also an instructor, was injured but survived.
The crash occurred just two days after the deadline for active-duty Air Force flying and maintenance units to have completed a one-day stand down to review safety measures in an attempt to identify problems contributing to a rise in aviation crashes in fiscal year 2018, which began in October.
At least seven Air Force aircraft have crashed in that time, including four fatal crashes that have left 18 airmen dead.
Gen. David Goldfein, the Air Force chief of staff, ordered the stand-down earlier this month following the May 2 crash of a Puerto Rico Air National Guard WC-130H near Savannah, Ga., that killed all nine airmen aboard.
Air Force and Pentagon officials have said they have not identified specific underlying issues that connect the rise in crashes.
Air Force Maj. Gen. John Rauch, service's safety chief, insisted just days after the fatal C-130 crash that military aviation is "not in a crisis," but he promised service leaders were taking the issue seriously and working to find any possible fixes.
Rep. Adam Smith of Washington, the ranking Democrat for the House Armed Services Committee, introduced legislation this month to create an independent National Commission on Military Aviation Safety to probe the rise in military-wide aviation crashes since 2013, the year that budget cuts known as sequestration took effect. He and other lawmakers have said they believe increases in military aviation crashes are tied directly to Pentagon budget cuts.
dickstien.corey@stripes.com Twitter: @CDicksteinDC