1 person killed, another injured in training accident at missile range
---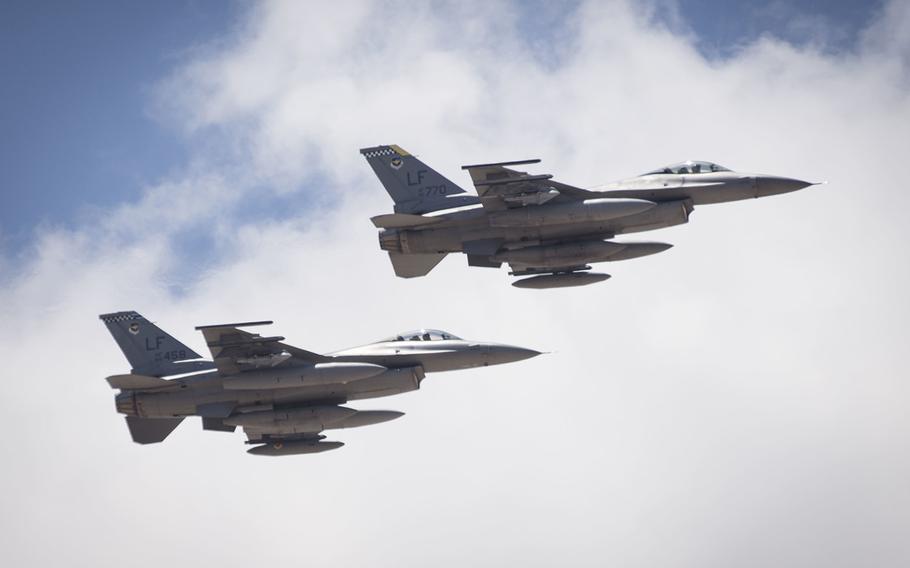 WASHINGTON — A civilian ground control crewman was killed Tuesday in a training mishap involving two F-16 fighter jets at White Sands Missile Range, N.M.
A second person, an Air Force servicemember with the 7th Air Support Operations Squadron out of Fort Bliss, Texas, was injured in the same incident, said Holloman Air Force Base spokesman 1st. Lt. Travis Schirner.
The incident took place at the Red Rio bombing range, an arid expanse covering roughly 196,000 acres within the military testing site. The two F-16s involved had deployed "air-to-surface ordinance," leading to the incident at around 7:30 p.m., according to a statement released by base officials.
The two injured personnel were evacuated to the nearby Gerald Champion Memorial medical facility, where the civilian contractor was pronounced dead later that evening. The two F-16 pilots, from the 54th Fighter Group, were not injured.
The accident is under active investigation, and the statement said more information would be forthcoming.
---
---
---
---