'You will not be bored': AFRICOM's Townsend welcomes new Horn of Africa commander
---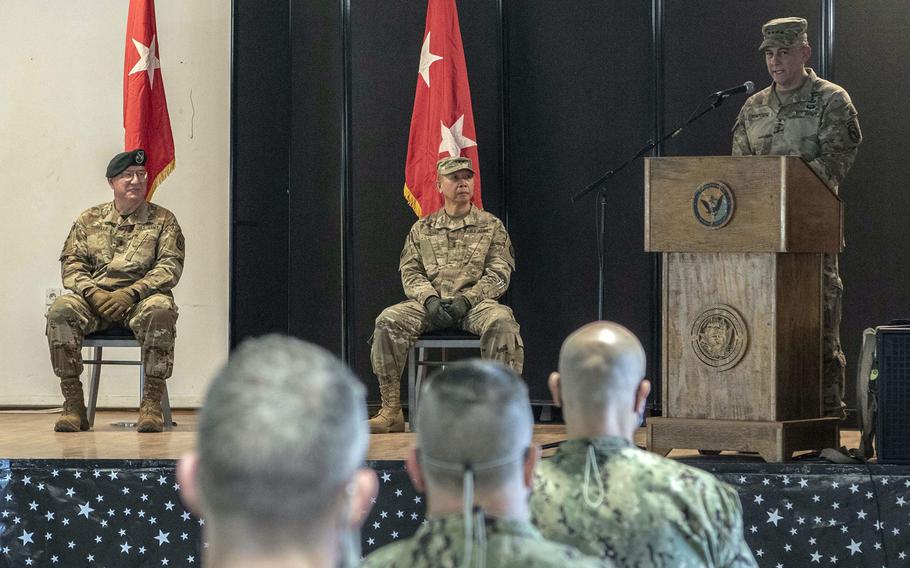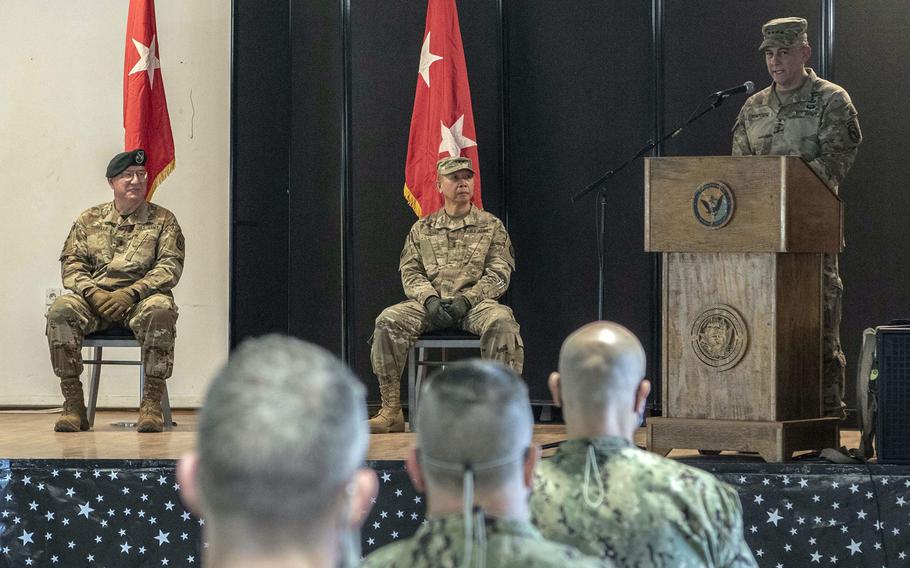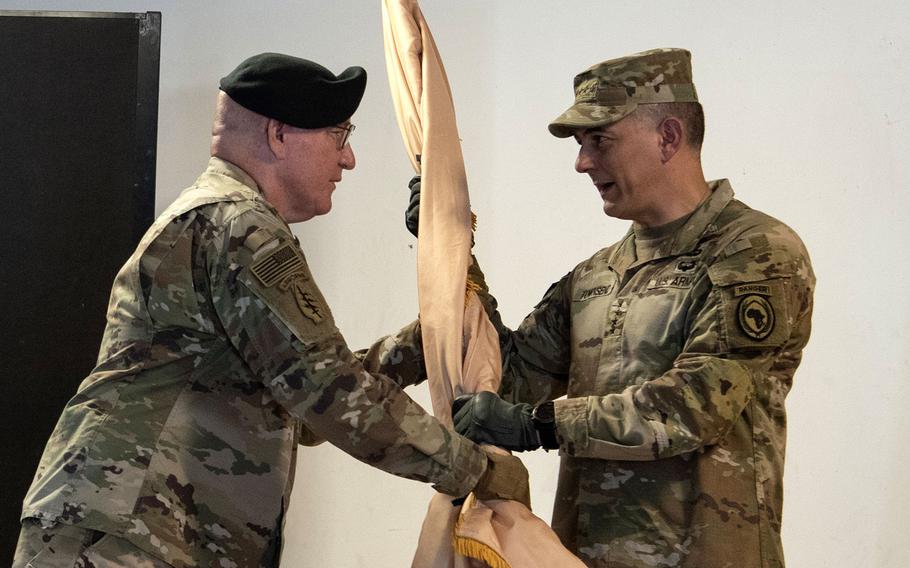 The new leader of the U.S. military mission in East Africa is an Army general who in his youth spent three years in Vietnam's jungles evading Communist forces with his brothers after the fall of Saigon in 1975, before escaping the country on a fishing boat.
Believed to be the first Vietnamese "boat person" to rise to the rank of general in the U.S. military, Maj. Gen. Lapthe C. Flora took command of Combined Joint Task Force-Horn of Africa from Maj. Gen. Michael D. Turello in a small, socially distanced ceremony at Camp Lemonnier in Djibouti on Monday.
"That is a tough man sitting there right now," U.S. Africa Command boss Gen. Stephen J. Townsend, who presided over the event, said of Flora, who he said is only the second Vietnam native to become an Army general.
After arriving in the U.S. as a teenage refugee with a fifth-grade education, Flora went on to graduate from the Virginia Military Institute before joining the Army. In his civilian career, the National Guard general is an engineer with several patents on night vision goggles.
"I'm very grateful for what this country has done for me," he told Stars and Stripes in an interview early last year.
On Monday, Flora challenged CJTF-HOA to prepare for changes to its mission of countering violent extremists and building up partner forces, while looking for ways to improve support to U.S. forces.
He also acknowledged the frustrations of restrictions in place due to the coronavirus, which has led to the closure or reduced availability of amenities on Camp Lemonnier, but called for continued vigilance.
"Take care of yourselves and each other," he said. "Please bear with us a little longer as we find a way ahead."
The virus continues to spread throughout Djibouti, where aggressive testing is identifying an average of about 200 positive cases a day, the base commander, Navy Capt. Kenneth Crowe, told contractors in a memo Monday. Camp Lemonnier has been locked down for weeks and off-base personnel sequestered on the compound to prevent the disease from spreading.
Townsend praised Turello's leadership during the pandemic and throughout his yearlong tenure in Djibouti.
A former Marine and Special Forces veteran, Turello could be counted on for a "cool head, calm advice, clear decisions," he said, "especially during the crisis response" to an al-Shabab attack in September at Baledogle Military Airfield in Somalia that left one American injured.
Turello was away in January, when an al-Shabab attack Manda Bay Airfield in Kenya killed an American soldier and two DOD contractors, Townsend said, but he added that the command's response in Turello's absence was also a testament to his leadership.
AFRICOM had sent a quick-reaction force from Djibouti to Kenya in the wake of the attack. Townsend later sent Turello as part of a contingent to investigate the incident, which had left five U.S. aircraft destroyed and one damaged, along with six contractor-operated aircraft also damaged.
The outgoing commander will go on to serve as special advisor to the director of the National Guard Bureau.
Flora's most recent position was deputy commander of U.S. Army Africa, which Townsend said had prepared him with knowledge of the continent and the mission.
"Lapthe, welcome to the AFRICOM team," he said. "I can promise you one thing, you will not be bored."
garland.chad@stripes.com Twitter: @chadgarland
---
---
---
---