SPECIAL FEATURE
WWII veteran and former POW considers self 'lucky man'
by
Meredith Tibbetts
June 20, 2017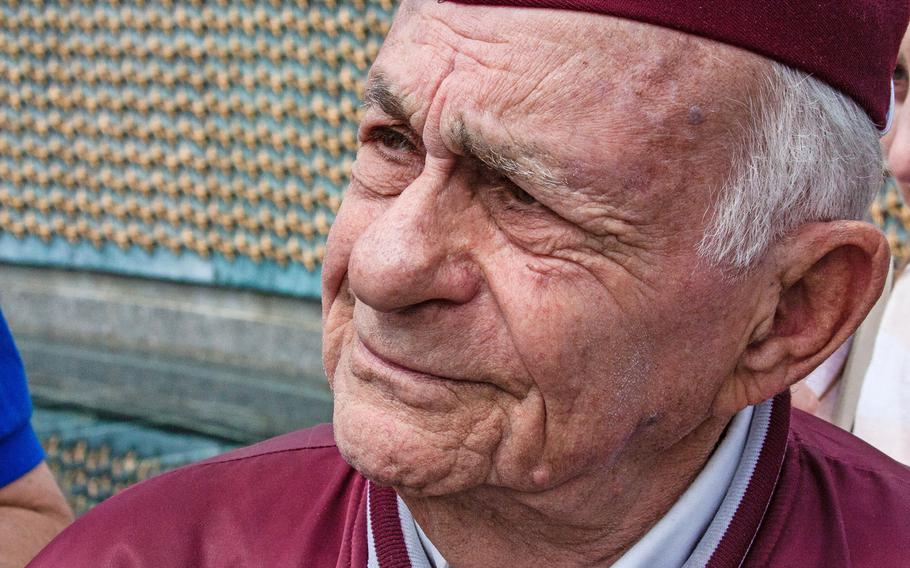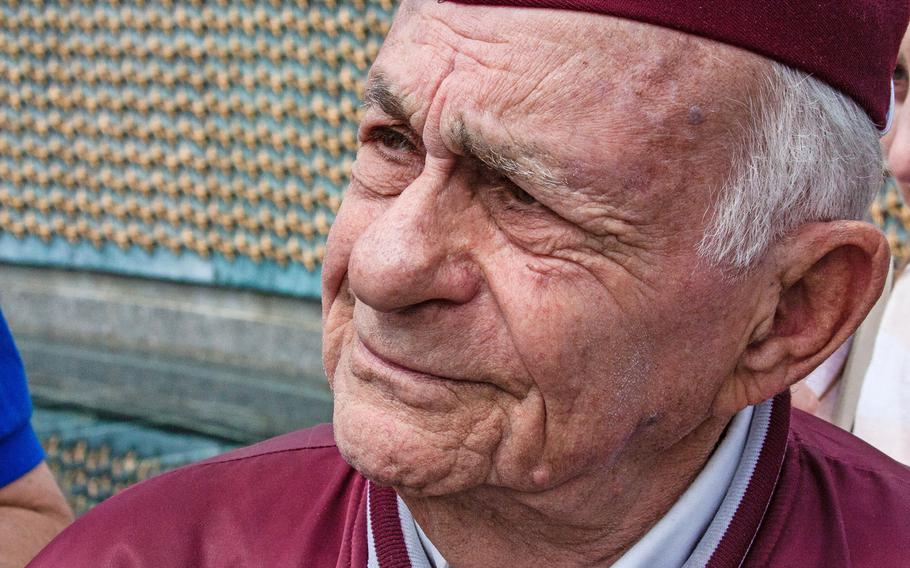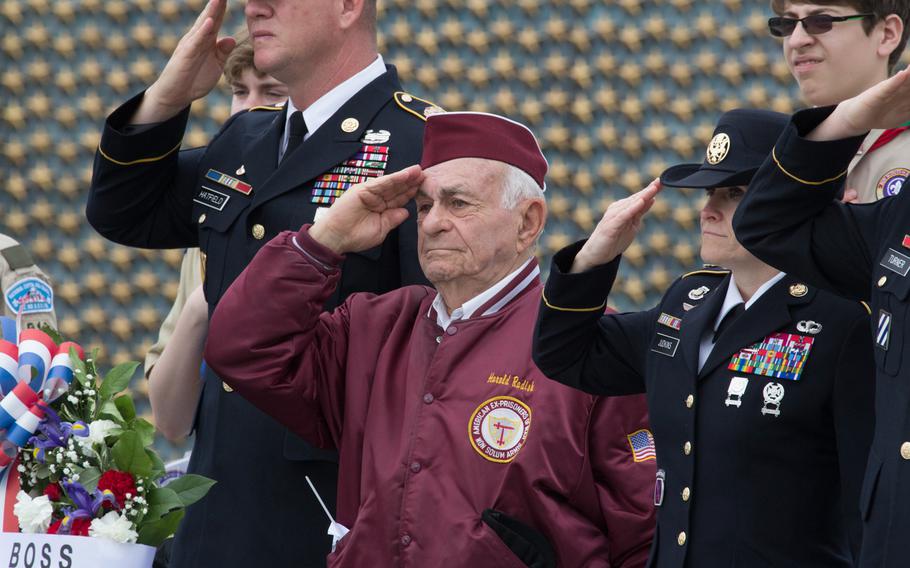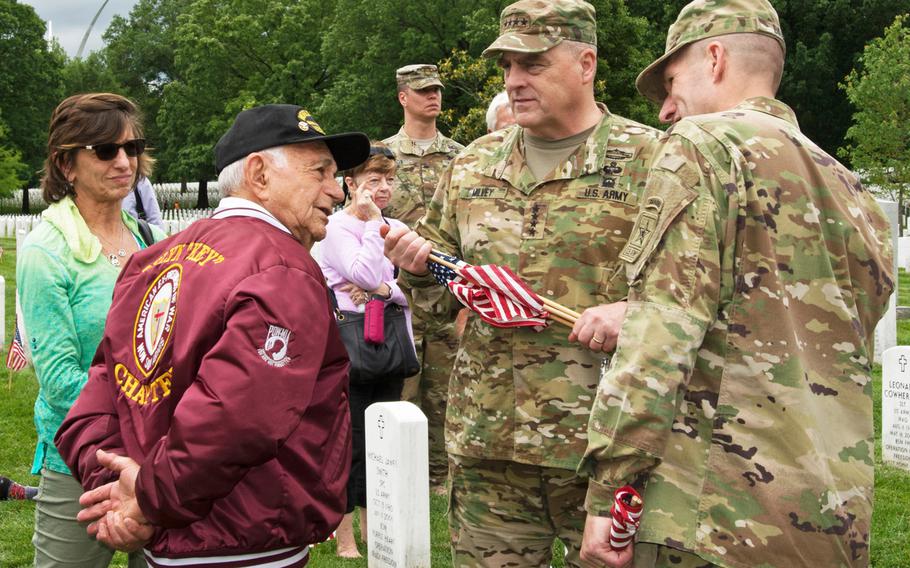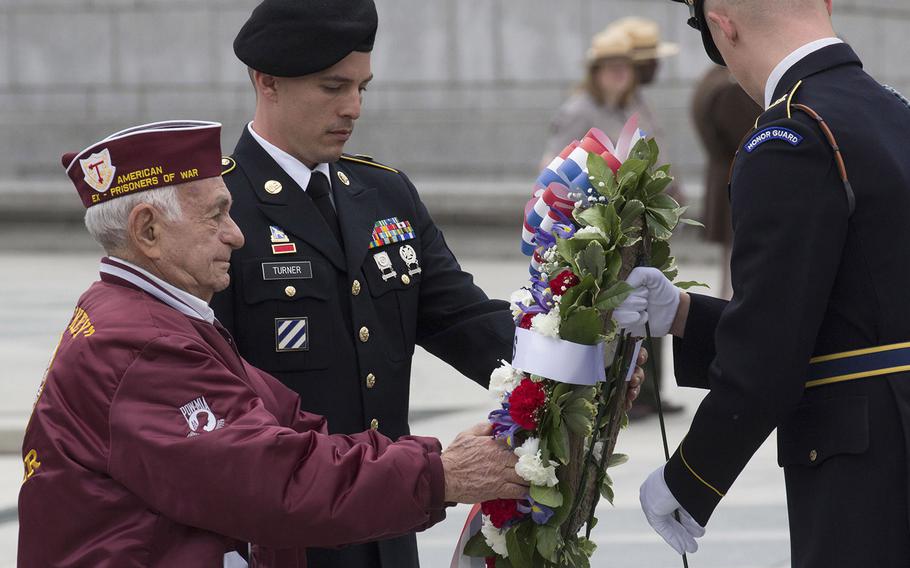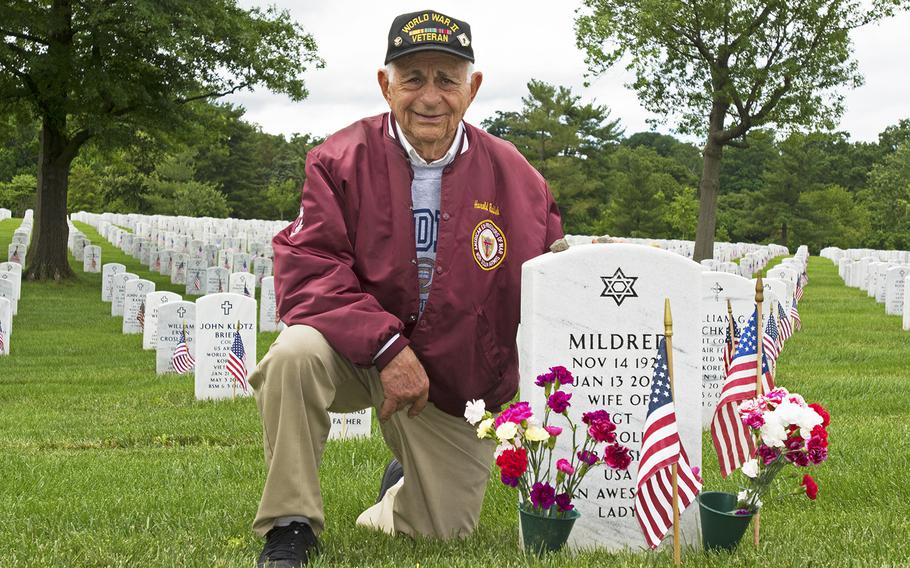 WASHINGTON — Nineteen-year-old Harold Radish was a Jewish-American prisoner of war in Nazi Germany, living off burnt bread and soup split among his cellmates. Vermin and lice were everywhere.
He was one of the lucky ones.
He never got typhus, a deadly disease spread by lice and common in certain German POW camps. He survived four months as a prisoner, eventually returning home to his parents in Brooklyn, N.Y.
Now 91, Radish can still recall his war experience as if it were yesterday, starting when he was drafted in 1943.
"I ended up doing basic (training) in Hattiesburg, Mississippi. I had no idea what kind of world that was. A long way from New York, a different culture, completely different," Radish said.
Still, he liked the Army.
"I thought it was fantastic. It was like a big summer camp. You had all kinds of activity. You ate well. You got a uniform. You had a bed, you had a place to sleep. You didn't have parents telling you what to do."
The situation changed, however, once he was deployed to Europe.
"I got overseas, and I was a recon sergeant. The stuff started coming down from the trees, and all the shooting at us. That was a little tight, a little tougher."
Radish wound up at the Siegfried Line in February 1945, Germany's "west wall," where the Germans retreated after the Battle of the Bulge.
"We used to take pillboxes at night, and then the rest of the outfit would work up to us," he said, describing strategically placed bunkers that could contain anything from weaponry to sleeping soldiers.
"Well, one night we went in and we thought it was a pillbox, but it was just a sleeping quarters. We were stuck, couldn't get out," Radish said.
Bunkers typically had two-foot-thick concrete walls to protect the interior, and sometimes had large tunnels connecting them. After a few days in the pillbox, Germans came and asked if the Americans had any wounded. Radish's commander went out, looked around, realized they were surrounded, and said they had to give up.
First, though, Radish threw away his dog tags that marked him as Jewish.
"I wasn't a hero. Some Catholics threw theirs away too. I don't know if it was in sympathy with me or if they were afraid to be challenged," he said.
He never recovered those dog tags, though he was given new ones later.
He was sent to Stalag 12A, where conditions, he said, weren't "too bad," though they had little food.
"They gave you black bread, and there were 12 guys that had to share it every day. So we used to take a deck of cards, and the guy that had the high card, he would slice it. But we watched him like hawks. He could have the crumbs, but we got that little slice and had to make it last all day. Then we had the soup that they brought in, which was really just hot water," he said.
His religion was challenged twice.
Once, when he was moved, Radish spread out his items on a blanket to be inspected. He asked a few questions in Yiddish, trying to pass it off as German. A Nazi guard walked by and recognized the language as Yiddish and started screaming at him.
"I thought they were going to kill me," Radish recalled. "It was the scariest moment of my life."
Radish was spared when the guard was called away.
When Radish was first brought to the prison camp, an interrogator asked him about his last name.
"I told him it was British — like Pepper. He laughed and told me to get out there," Radish said. "So there were a few light moments."
He was given a loaf of white bread — a way to convince other prisoners that Radish had talked. They weren't fooled.
The worst part of the prison camp, though, was the vermin.
"I had never seen this in my life, at home or at the Army. Lice, constantly, all over you," Radish said. "Luckily I teamed up with a guy from my outfit. I still remember him: J.J. McEntee. We picked lice together.
"We saved cigarettes so we could buy bread and stuff like that."
The soldiers were allowed to keep the cigarettes they carried in their rucksacks at the front line. Packages from the Red Cross also included them, and since McEntee didn't smoke, Radish got his share.
"The Germans followed the Geneva Convention, in a way," he said.
As a noncommissioned officer, Radish had to stay in the barracks. The privates, however, worked on farms. There were potatoes and food to eat on the farms that wasn't available in the camps.
Sometimes they would steal vegetables and bring them back to trade with other prisoners.
"When the guys came back from work, it was like a Wall Street at 4 o'clock, 5 o'clock. A guy would hold up an apple, and you'd hold up one finger," Radish said — one apple for one cigarette. If the privates knew you had a lot of cigarettes, he said, the price would go up to two.
"Nothing can bother a 19½-year-old. You just wait (the prison camp) out."
McEntee contracted pneumonia while at the camp and was transferred to a German hospital.
After four months, the British came through and freed the prisoners. They even gave Radish a British uniform to wear.
"When we got out of the prison camps they had the shears, you know, like you (use to) shear sheep. That's what they did. Cut all of the hair off us and gave us a lot of DDT" to kill lice, Radish said.
He was with the British for about a week before they flew him to Brussels.
"That was V-E Day," Radish recalled.
He rejoined the Army, and reported to Camp Lucky Strike, just outside Le Havre. It was considered a "cigarette camp" — one of several temporary Army tent cities around French ports whose cigarette brand name did not give away its location.
Like other soldiers, Radish was sent there to wait for transportation home.
On the boat, Radish said soldiers were constantly fed. When he arrived in Manhattan, he found a phone booth and immediately called home.
"My mother yelled, 'He's alive!' She had not received any letters or anything from me. When I came home, you know, the hardest part of all of it was seeing your parents. They had aged. … They got a telegram saying 'missing in action.' They were immigrant people, and they didn't know what was happening.
"My mother when I left was a vivacious woman; when I came back she was gray-haired. But she perked up after I was there a while," Radish said.
He was eventually discharged, and used the GI Bill to get his teacher's license. He stayed in New York, where he taught shop.
"I was in an area that was rough, but I was a rough kid myself, so I got along fine."
McEntee survived the war. The men met a few times while they were taking classes at New York University. They kept in contact through the years, but Radish, his voice dropping softly, said his friend had died quite a few years ago.
Radish lives in Queens and visits his wife in Arlington National Cemetery when he travels to see his children, who live in Maryland. He was at Arlington during a flags-in ceremony in May, where he met Army Chief of Staff Gen. Mark Milley. Radish stopped for everyone who wished him well and thanked him for his service, reminiscing and sharing his story.
He considered being buried in a Jewish cemetery, but ultimately decided on Arlington, where there is always someone taking care of the area and there are always visitors.
"I've been fairly lucky all my life. I never got wounded. I had things flying all over me. I was in foxholes, guys got shot, little slices and stuff. Now I look at it, it's time.
"Now I want another year, and another year and another year."
tibbetts.meredith@stripes.com Twitter: @mjtibbs