White House task force to release plan for veteran suicide prevention
by
Nikki Wentling
June 17, 2020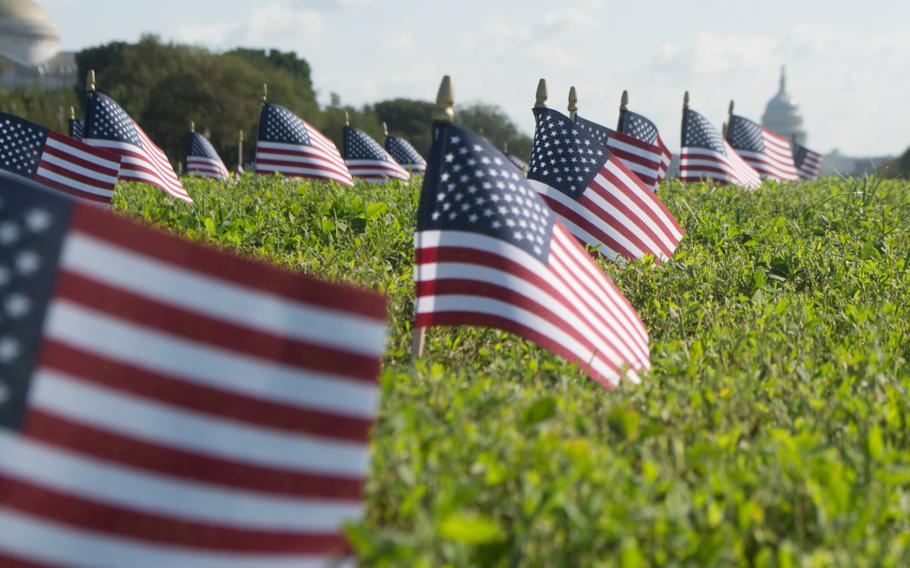 WASHINGTON — President Donald Trump was set Wednesday to release a national plan to prevent veteran suicide — one that's more than a year in the making and will take two years to implement fully.
Senior administration officials, who spoke on background Wednesday morning, said the plan focuses on public awareness campaigns, improved research into veteran suicide, increased suicide-prevention training and new partnerships between government agencies and outside organizations. It will include a legislative proposal to support local groups that help veterans.
"This is the first all-government effort to tackle veteran suicide," one senior administration official said. "It's an extremely important day, considering that."
Trump was expected to announce the plan at the White House on Wednesday afternoon, alongside veterans' advocates and leaders of the Department of Veterans Affairs. The plan is the result of an executive order Trump signed March 5, 2019, that created a Cabinet-level task force titled PREVENTS, short for "President's Roadmap to Empower Veterans and End a National Tragedy of Suicide." Trump said its purpose was to "mobilize every level of American society" to address the veteran suicide crisis.
The last annual report from the VA showed that suicide among veterans continues to be higher than among the rest of the population. The suicide rate among male veterans was 1.3 times the rate for other adult men in 2017, the latest year data was available. For women, the contrast is even more stark. The rate among female veterans was 2.2 times the rate for other adult women that year.
The White House task force — which includes VA Secretary Robert Wilkie, as well as the secretaries of Defense, Health and Human Services and Homeland Security, and is led by Dr. Barbara Van Dahlen, a clinical psychologist — was responsible for working with the public and private sectors during the past year to understand the underlying factors of suicide better and to develop methods for addressing it at the state and local levels.
The PREVENTS task force was supposed to submit a strategic plan by March 5, 2020, but the release date was put off multiple times because of the coronavirus pandemic.
The pandemic has created more need for a national plan to address suicide, a senior administration official said Wednesday.
"With the current additional stress and strain caused by the COVID crisis and economic stresses in our communities, we are very, very concerned we're going to see those numbers go up," the official said. "We had no idea COVID was coming, but it's gratuitous that we've been working over the last year to put together this plan."
The strategic plan will start in a few weeks with a national public health campaign to educate Americans about veteran suicide and to dispel myths. One administration official compared it to famous campaigns of the past, such as "Buckle up for safety" and "Friends don't let friends drive drunk."
"That's what we're after — a culture change that allows individuals who are struggling to be identified earlier," the official said.
There are also plans for campaigns to promote the safe storage of firearms as a method to prevent suicide. Officials said there would be no proposed firearm restrictions. Restrictions on weapon ownership could make veterans less likely to seek help, they said.
The 60-page road map was expected to be published on the task force's website later Wednesday, along with 300 pages of background materials the group used to develop their plans.
Officials said it would take two years to implement the 10 recommendations included in the plan.
The VA's budget request for fiscal 2021, released in February, includes $53.4 million to the PREVENTS initiative.
wentling.nikki@stripes.com Twitter: @nikkiwentling