Gallery
Video, photos: Audie Murphy Club honors late war hero on 89th birthday
by
Rick Vasquez vasquez.rick@stripes.com
June 23, 2013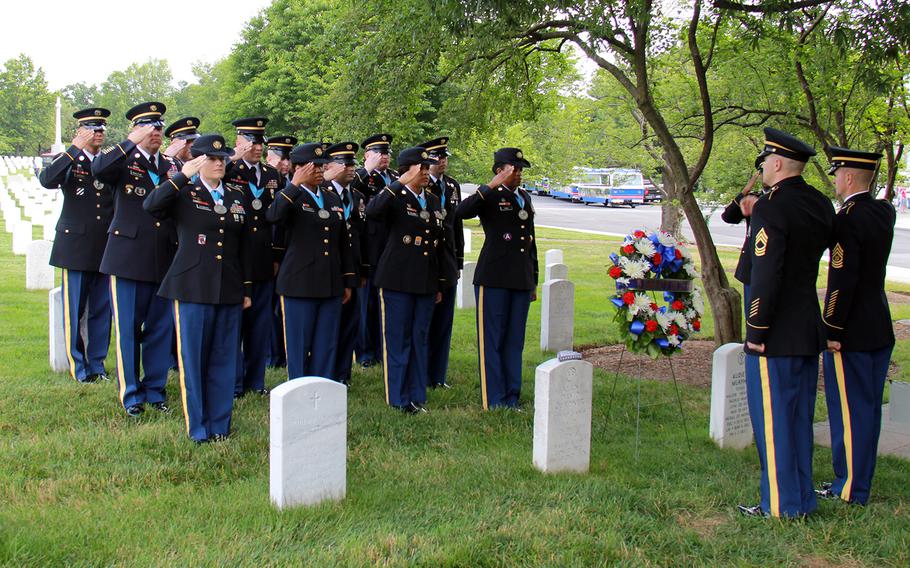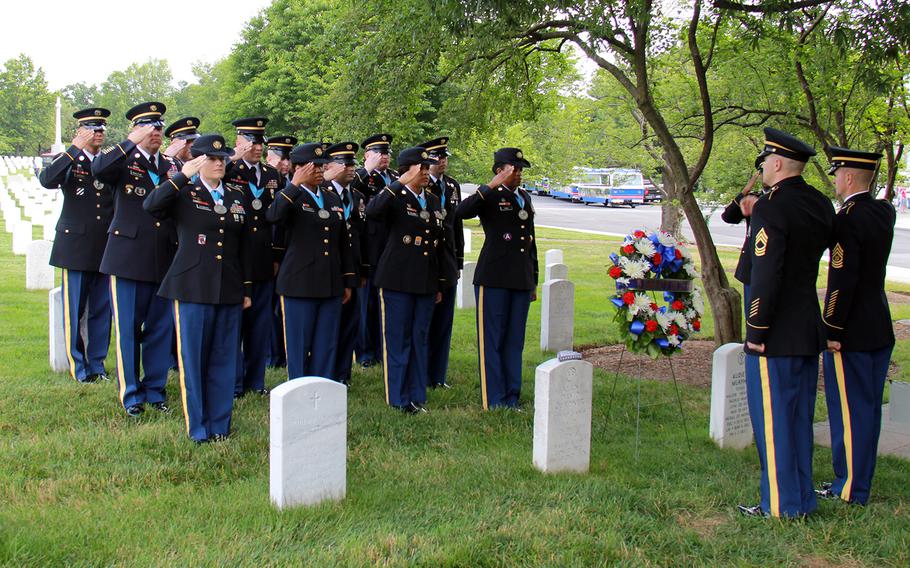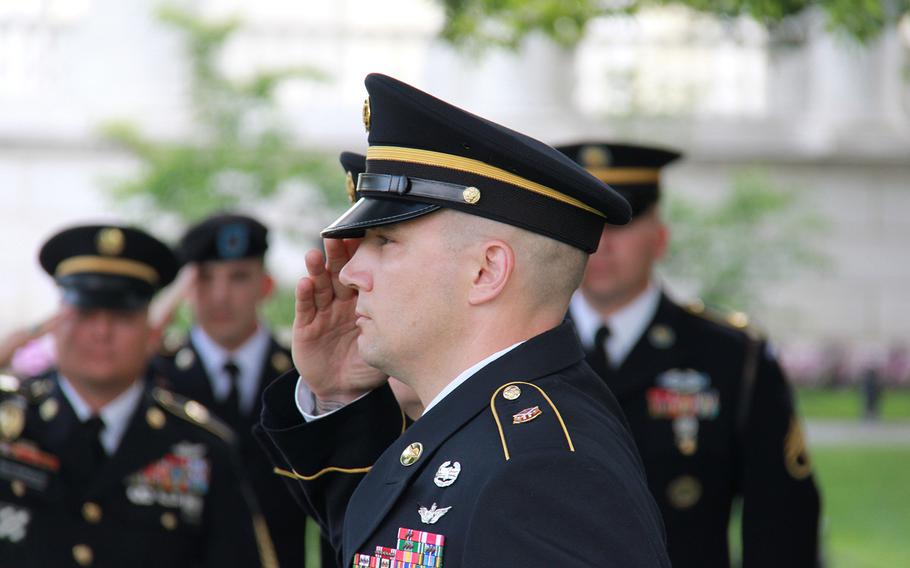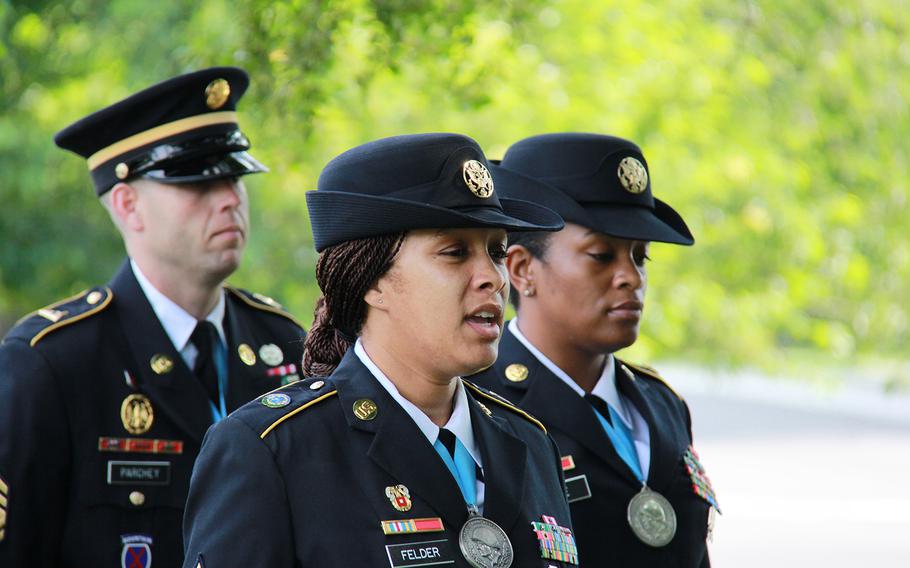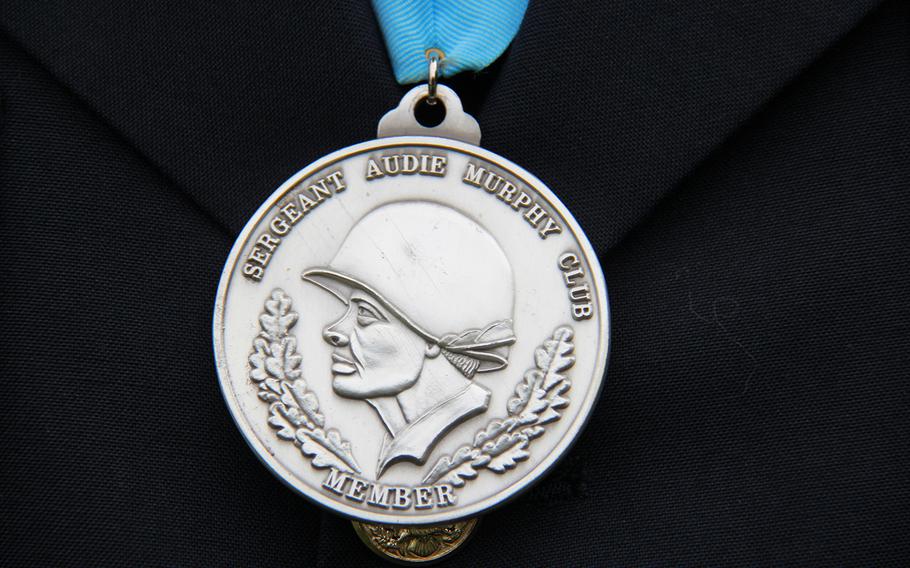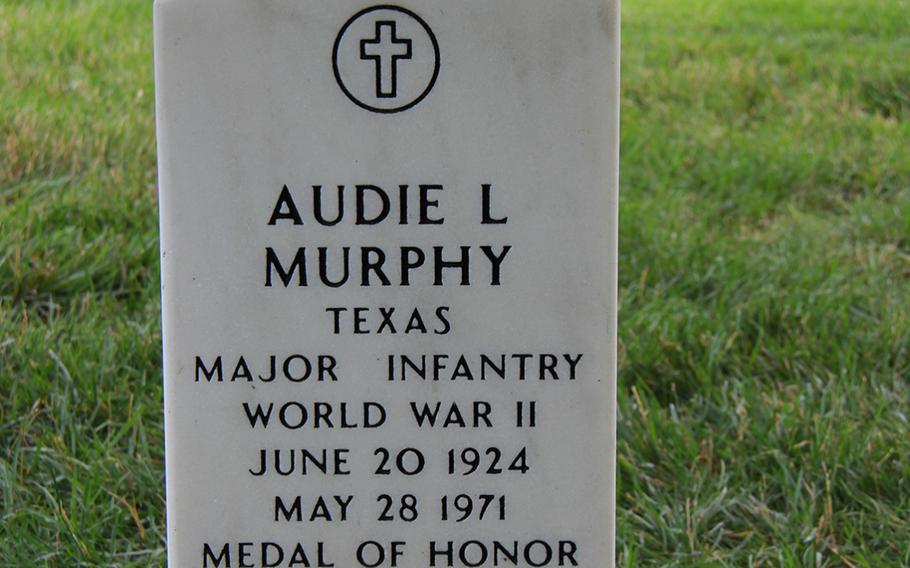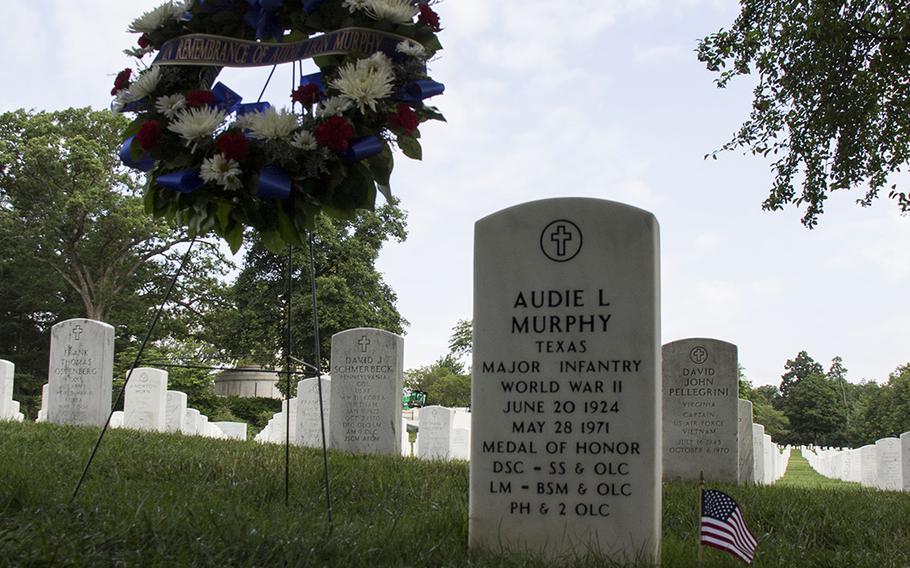 The Military District of Washington Sergeant Audie Murphy Club held an annual wreath-laying ceremony on what would have been the soldier and actor's 89th birthday, at his grave site at the Arlington National Cemetery last week.
Murphy is one of the most decorated soldiers in American history, earning every medal of valor that the U.S. awards. He is also credited with being one of the first famous people to bring attention to what was then called "battle fatigue" - also known as Post-Traumatic Stress Disorder or PTSD.
Murphy died on May 28, 1971 in a plane crash in the mountain range of Roanoke, Virginia. He was born June 20, 1924.
"It's a huge honor to for us to be a member of this club for one," said Master Sgt. William E. Haddon, president of the Audie Murphy Club, during his opening remarks at the wreath-laying ceremony. "And two, to be able to come out and be here in the Military District of Washington and to be able to honor such a great hero."
---
---
---
---