Vets bring DIY attitude to business startups
by
Heath Druzin
August 19, 2015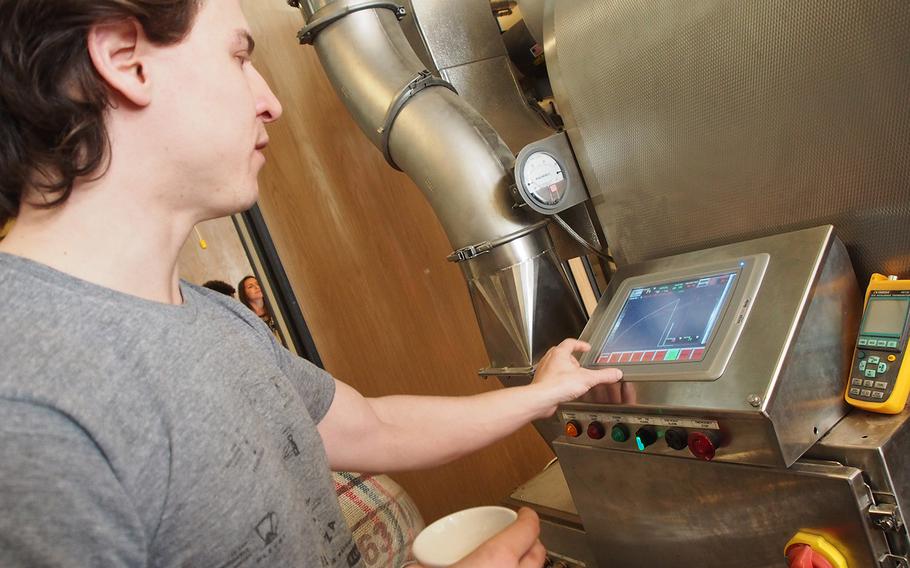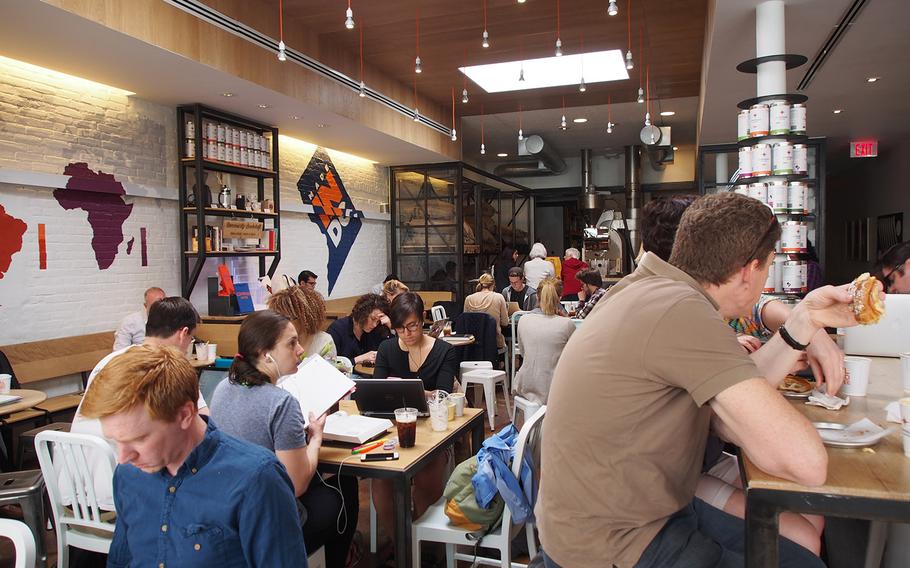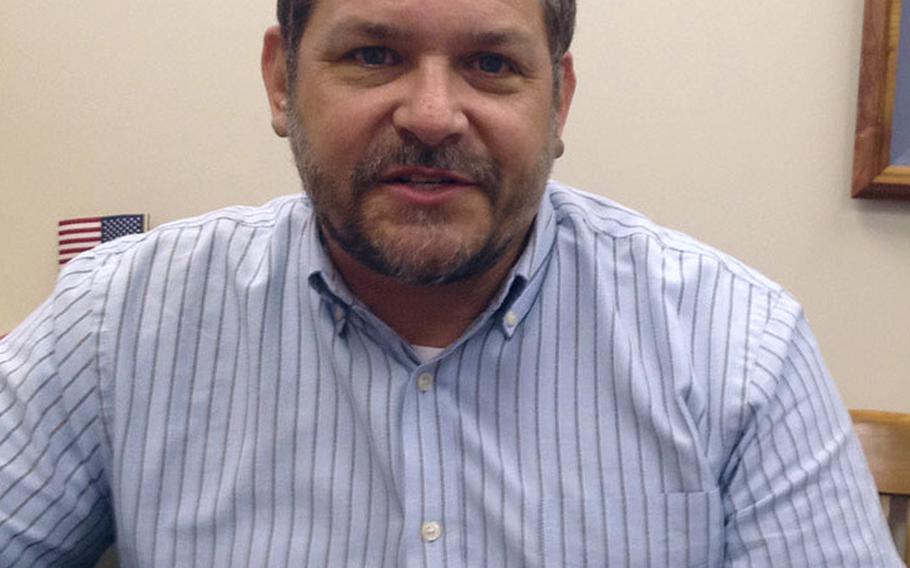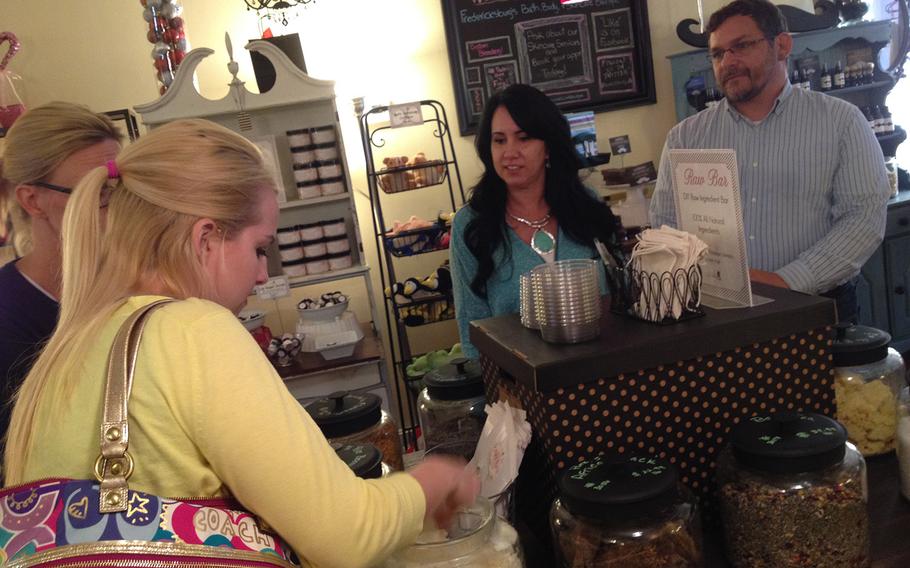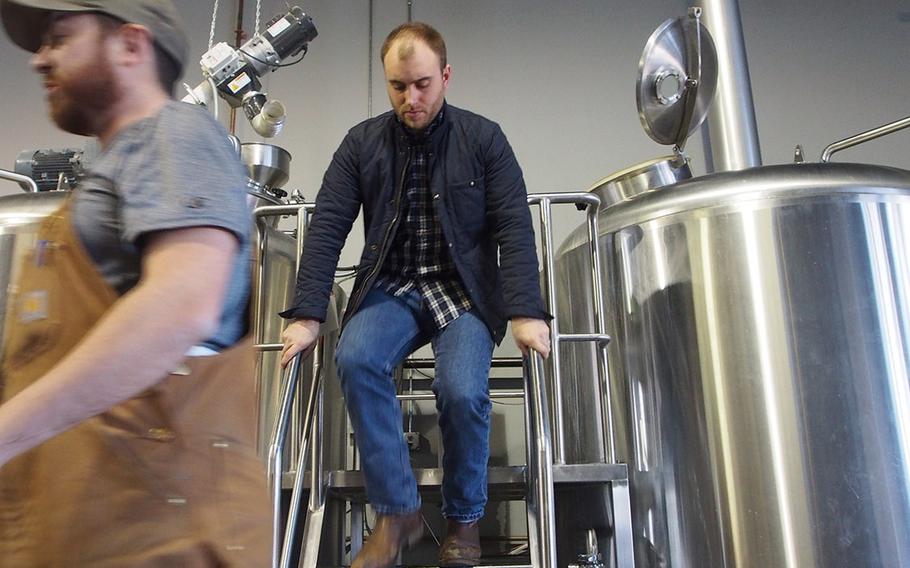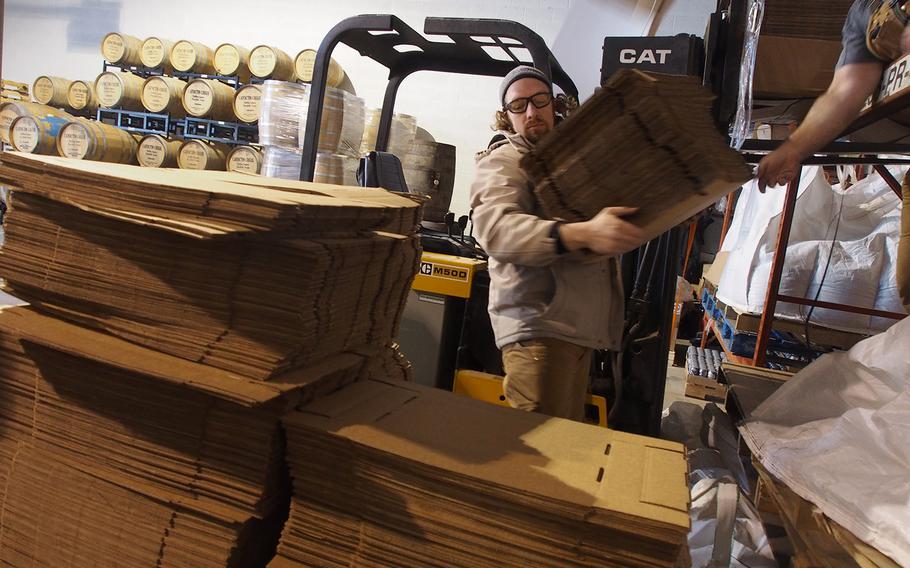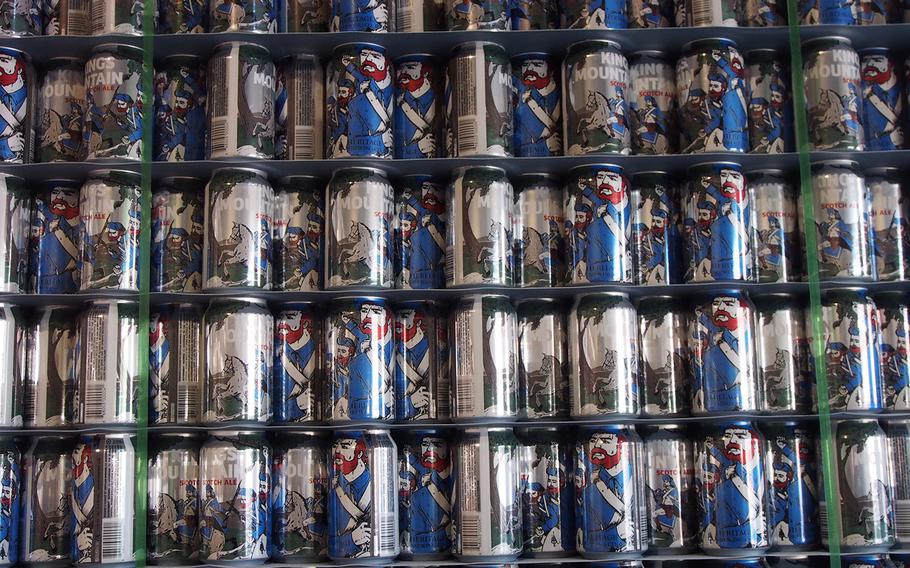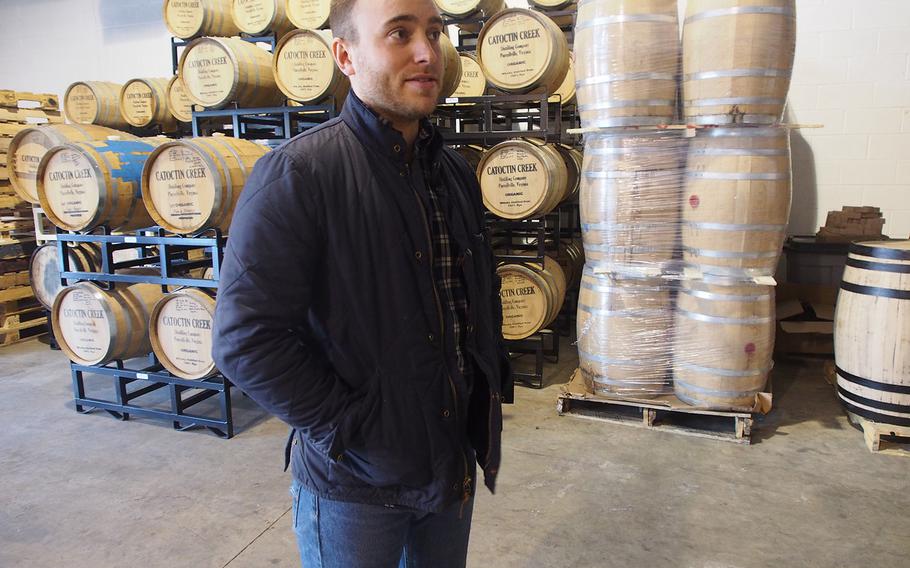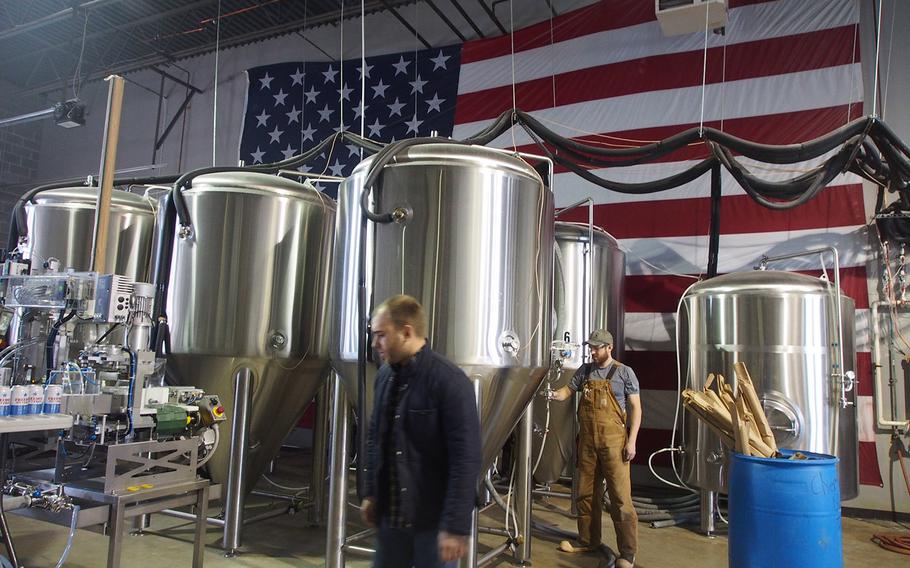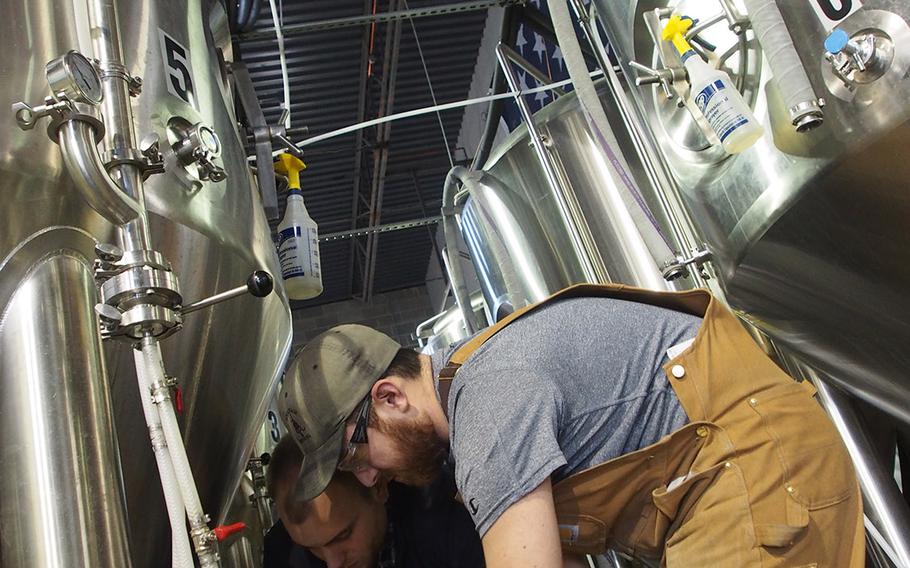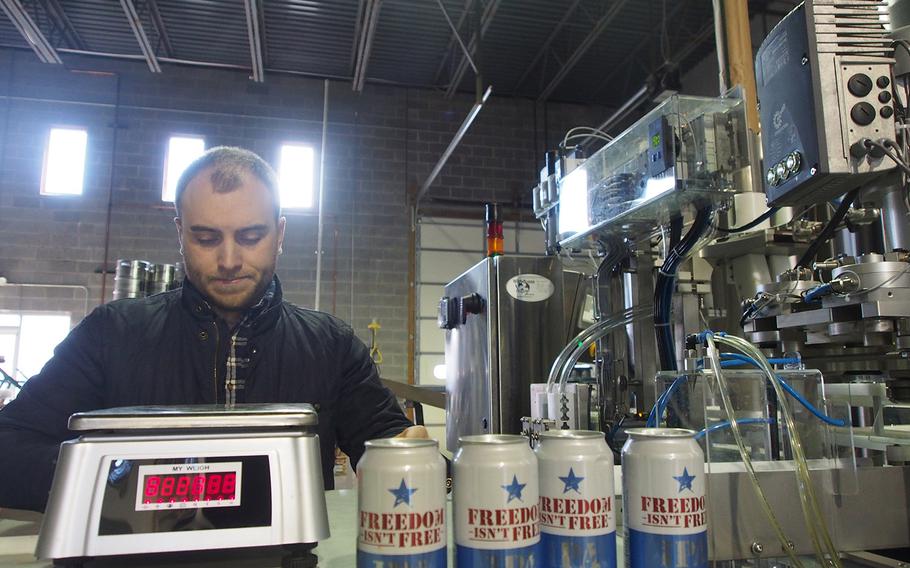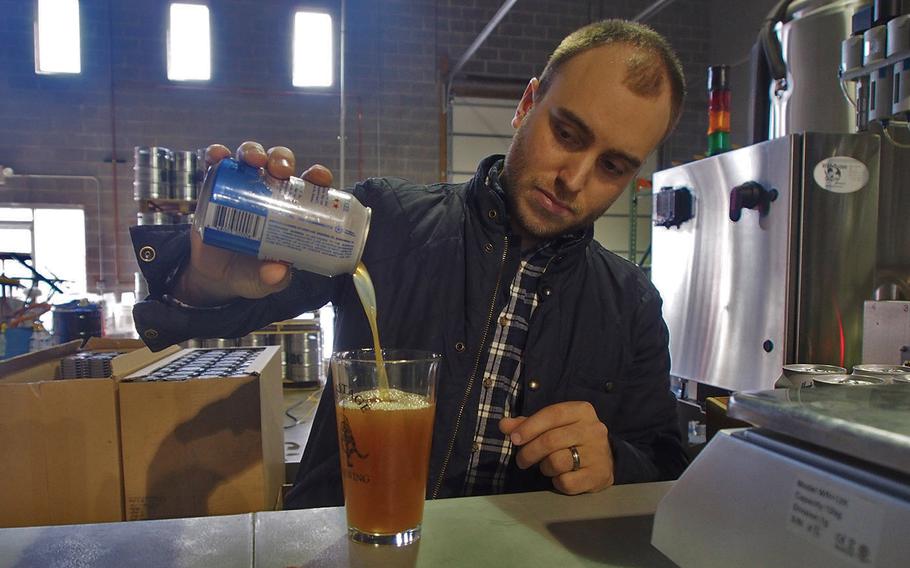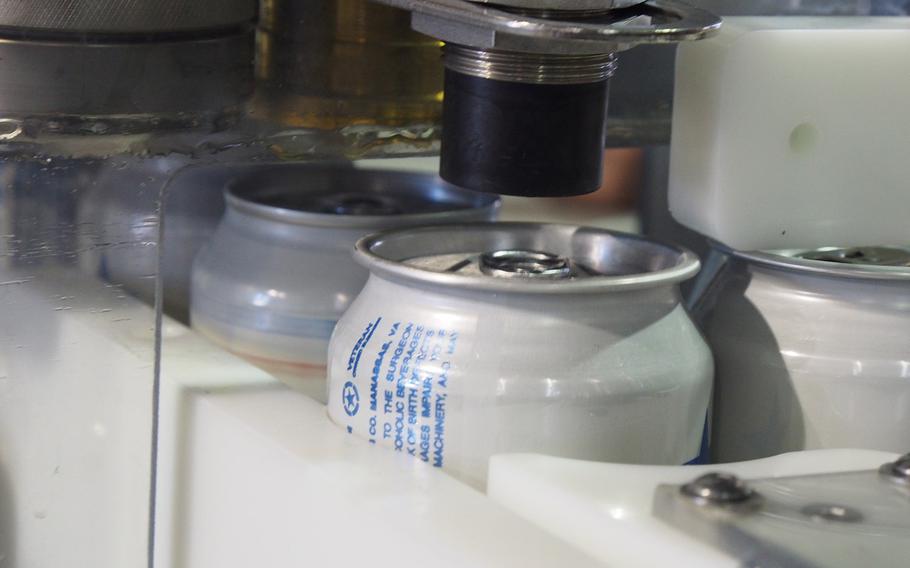 WASHINGTON — From brewing in a French press on a dust-caked Humvee hood in Afghanistan to slinging cups of smoky Azimuth dark roast at one of the most popular coffee shops in D.C., Harrison Suarez and Michael Haft have come a long way since their Marine Corps deployment in 2011.
In between they wrote the book on coffee making — "Perfect Coffee at Home" became a best-selling e-book — which helped launch their current venture: Compass Coffee.
On a recent weekday afternoon at the shop in northwest D.C., Suarez, 27, and Haft, 28, gestured around their packed cafe to point out what they made themselves. Turns out it's just about everything except for the massive stainless steel coffee roaster, and even that they modified. The tables, the chairs, the electrical system, the plumbing was all done in-house, and they even poured the concrete floor.
"One of the things the Marines teaches you is improvise, adapt and overcome," Suarez said.
Veterans leading the way It all started in 2011, with a revelation the two had while chewing on yet another cup of freeze-dried disappointment while serving with the Marines in Helmand province, Afghanistan.
"Marines are obsessed with improvement," Haft said. "Do I have to make (expletive) coffee every morning? No! I can make good coffee every morning."
That kind of do-it-yourself spirit marks businesses that post-9/11 veterans are opening across the country, from public relations firms to breweries. A survey released Tuesday by the U.S. Census Bureau showed that there are more than 2.5 million veteran-owned businesses in the country, employing more than 5.5 million people and accounting for about 9 percent of all businesses nationwide. Overall, veterans account for about 7 percent of the population.
"They've been working for the government for a lot of years and they want a certain amount of freedom," said James Williams, the lead economic development specialist for the U.S. Small Business Administration's Richmond, Va., District Office. Williams leads entrepreneur classes that teach veterans in the greater D.C. area the basics of starting a small business.
The area, with its heavy concentration of veterans, has been particularly conducive to ventures that often fall far outside the stereotypical military to government contracting pipeline, Williams said. He pointed to Virginia's V3 initiative — Virginia Values Veterans — which offers grants to employers who hire veterans, holds training and events, and connects job seekers to companies and resources.
Virginia, with much of its population concentrated near Washington, has one of the highest veteran populations and between 2010 and 2014 had the highest growth of veteran employment of any state, at 19 percent, according to Virginia Value Veterans.
"I see a lot of emphasis on hiring veterans, veterans more willing to say 'veteran-owned business,' and we are encouraging them to do so," Williams said.
'Risk to a veteran is a relative term' There has been a lot of focus on veterans employment across the country, with President Barack Obama often punctuating speeches with the refrain, "Hire a vet, hire a vet." While veterans unemployment rates are fairly similar to that of the general public, certain subgroups face additional hurdles, including those whose skills don't match with civilian licensing in their fields of expertise.
Many coming back from the most recent wars are deciding to hire themselves — and their fellow vets.
At Heritage Brewing Co. in Manassas, Va., less than an hour's drive west of D.C., owner and Iraq veteran Sean Arroyo, 31, has hired veterans as more than 70 percent of his staff.
"There's really no excuse for it — you take these guys who have hundreds of thousands of dollars' worth of training and you can't find a way to transition them" to civilian life?" he said. "How do you not see that as an asset to your company?"
But starting a business is a daunting prospect, with about half failing within five years, according to the Small Business Administration. Not to say anything of startup costs and insane working hours.
Fred Wellman, a former Army scout, founded the veteran-focused public affairs firm ScoutComms, with no loans and very little money. As CEO of the Fredericksburg, Va., company, he has become one of the centers of gravity in the veterans' entrepreneur community. He also co-owns two boutique soap shops with his wife, Crystal, including one in Alexandria, Va.
Wellman, 49, said one advantage that combat veterans have as entrepreneurs is perspective.
"Even in my darkest days when I didn't have money, I still had a bed, no one was shooting at me," he said. "Risk to a veteran is a relative term."
That certainly is the case with Arroyo, who wasn't fazed by a brewing marathon he had to complete with his brother and business partner, Ryan, an active-duty soldier, to open his brewery in January 2014. The brothers lived in the brewery for five days, catching naps on a cot in the drafty warehouse as they continually threw barley, hops, yeast and water into their tanks.
"Without military training we would not have gotten through," Sean Arroyo said.
Finding a balance While veterans are quick to point out the unique skills that come from military training, some find it tricky to balance showing pride in their service with wanting to be known for what they do now in civilian life.
Suarez and Haft don't shy away from their service, but they want to focus on their skill as coffee roasters. Aside from a small folded flag that flew over their base of operations in Afghanistan, there are no overt references to their time in the Marines at the cafe.
"Most people who come here wouldn't know," Haft said.
You can't miss 15-foot American flag at Arroyo's brewery, and their India Pale Ale is called Freedom Isn't Free, though the rest of their offerings are named after historical events. Arroyo says he is proud of his service. But he chafes at the thought of hanging his brewery's success on his time in the military.
"What we want to be known for is making great beer, not being veterans," he said.
druzin.heath@stripes.com Twitter: @Druzin_Stripes