VA tops 5,000 active coronavirus cases — again
by
Nikki Wentling
July 7, 2020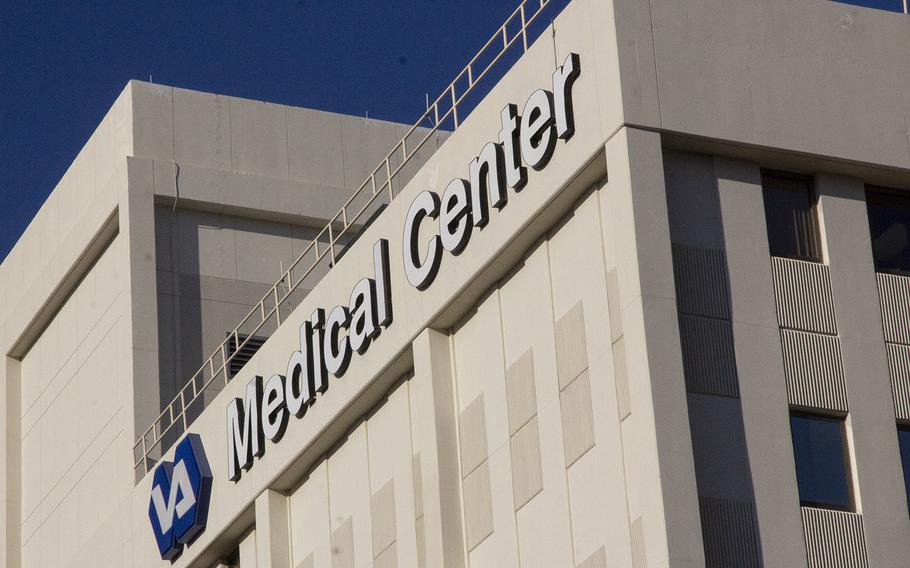 Stars and Stripes is making stories on the coronavirus pandemic available free of charge. See other free reports here. Sign up for our daily coronavirus newsletter here. Please support our journalism with a subscription.
WASHINGTON – The Department of Veterans Affairs on Tuesday surpassed 5,000 active cases of the coronavirus, with hospitals in Arizona, Texas and Florida reporting drastic increases in cases since the start of June.
There were 5,039 cases of the virus among VA patients Tuesday, according to department data. The first time that the department reported more than 5,000 active cases was in mid-April, when the pandemic peaked in some states and hospital space was in high demand. Cases among VA patients decreased to fewer than 1,000 by the start of June before rising again in recent weeks.
Cases tripled during June and jumped 105% in the past 14 days. The Phoenix VA Health Care System topped the list Tuesday for the highest prevalence of the virus among more than 150 VA facilities nationwide. The hospital reported 344 cases Tuesday, up 155% since June 23.
In San Antonio, cases among VA patients increased 91% in two weeks. Other hospitals in Texas – in Houston, Temple and Harlingen – are among the VA facilities with the most active cases.
Florida hospitals, particularly the Orlando VA, have also experienced spikes in cases. VA hospitals in Tampa and Bay Pines were also among the facilities with the most active cases.
VA Press Secretary Christina Noel said Tuesday that the department was not concerned about a lack of space at VA facilities. The hospitalization rate of coronavirus patients – at 18% – is at its lowest since the start of the pandemic, she said.
In Phoenix, 33 of its 344 active coronavirus patients were hospitalized Tuesday, Noel said. In San Antonio, 57 of 309 patients were hospitalized, and in Houston, 40 of 244 patients were hospitalized.
Overall, the department reported nearly 25,500 coronavirus patients nationwide, of which 18,700 had recovered. More than 1,712 VA patients had died from the virus as of Tuesday, an increase of about 15% since mid-June. Forty employees had died.
VA Secretary Robert Wilkie and Richard Stone, the executive in charge of the Veterans Health Administration, have maintained the increases in cases in surging areas haven't been as sharp as expected among veterans.
Noel said the increase in active cases was largely due to an increase in testing. In June, the VA tested an average of 4,356 people each day, up from 2,745 in May, she said.
More than 330,000 VA patients have been tested for the virus since the start of the pandemic. About 9 million veterans are enrolled in VA health care.
Wentling.nikki@stripes.com Twitter: @nikkiwentling