VA refunded $400 million to more than 50,000 veterans mistakenly charged home loan fees
---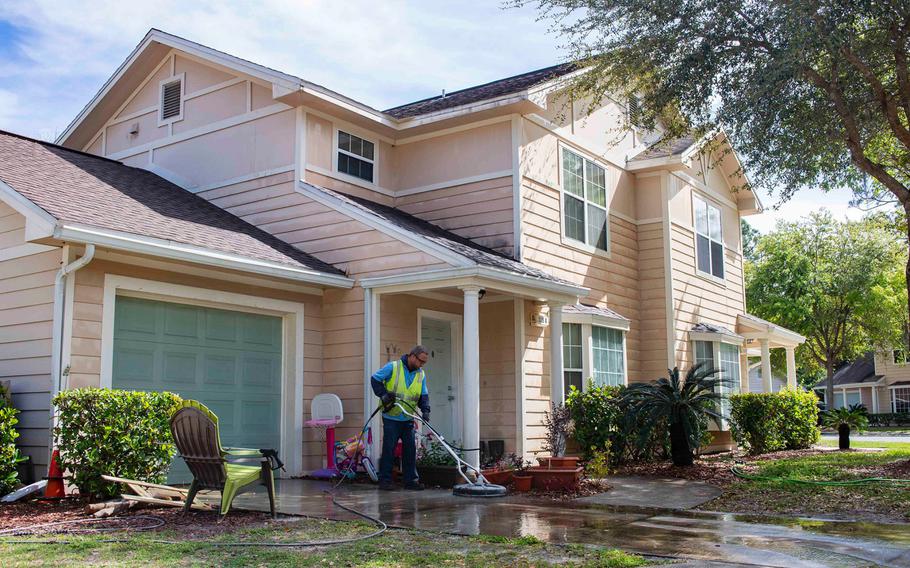 WASHINGTON — More than 50,000 veterans mistakenly charged additional fees when seeking a home loan through the Department of Veterans Affairs have received refunds totaling more than $400 million, VA officials announced Tuesday.
The refunds come in the wake of a report this year from the VA's inspector general that found tens of thousands of veterans were improperly charged extra costs while they were applying for VA home loans. The report found at least 53,000 disabled veterans were mistakenly charged fees that they should have been exempt from paying.
VA officials said they reviewed more than 130,000 cases during the summer looking for errors. Most of the errors involved clerical mistakes or disability rating discrepancies after the veterans had settled on their loans.
Veterans and servicemembers are required to pay a VA funding fee when they apply for a home loan from the agency. Veterans who possess a disability rating are exempt from the fee, which is designed to offset administration costs for the VA. These fees can range from 0.5% to 3.3% of the money lent to a veteran or a servicemember. Refunds ranged from a few thousand dollars to tens of thousands of dollars per servicemember or veteran.
"Our administration prioritized fixing the problems and paid veterans what they were owed," VA Secretary Robert Wilkie said in a statement issued Tuesday.
VA officials went back as far as 20 years to make the appropriate corrections. Original estimates by the VA approximated the refund total to be nearly $290 million.
The VA said the agency has made changes to its procedures to better inform servicemembers, veterans and lenders to make certain the same mistakes are not repeated. The VA announced new policy guidelines to make certain that lenders are asking applicants about their disability rating as well as "system and procedural changes to ensure regular internal oversight activities swiftly identify veterans eligible for fee waivers and potential refund cases," according to the VA news release.
The VA also has established new methods of outreach to inform veterans of the fee waivers that they might be qualified to receive. Veteran service organizations such as the Veterans of Foreign Wars are also involved in informing veterans and servicemembers about what benefits they might be entitled to receive.
"We send out weekly updates to our membership on what they can qualify for as well as updates on what the VA has done to correct past errors," a VFW official said.
VA officials said they consider the issue to be resolved. However, veterans who might have questions or would like more information can contact the VA's regional loan center office at 877-827-3702.
fotre.neil@stripes.com Twitter: @Neil_Fotre
---
---
---
---