VA improperly paid out more than $300,000 in disability claims
by
Steven Beynon
February 4, 2020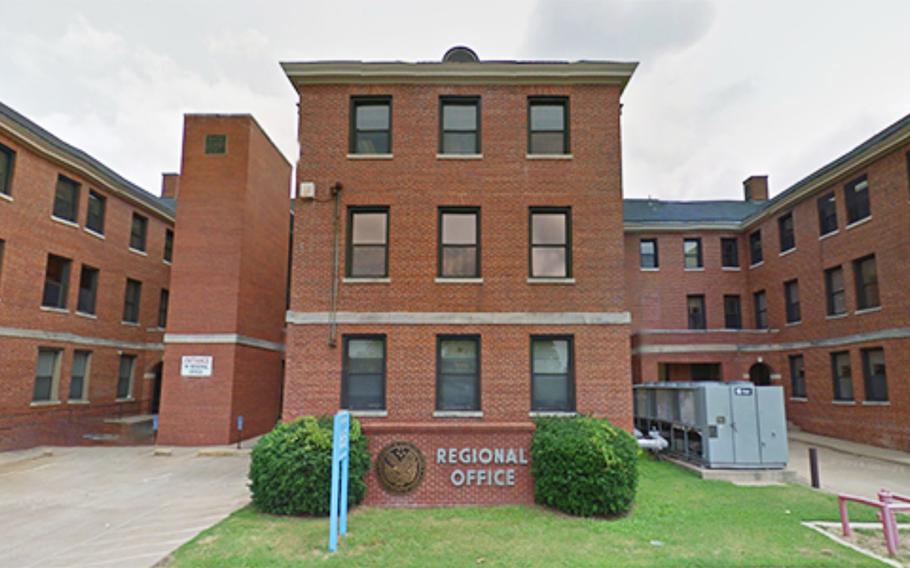 WASHINGTON — The Department of Veterans Affairs handed out about $311,000 in improper disability payments after an agency employee miscalculated claims, according to the department's inspector general.
The overpayments stemmed from a single employee at the VA's Little Rock Regional Office in Arkansas making bad decisions and improperly processing paperwork during the disability claims process, and the failure of managers to provide the proper oversight on 11 disability rating decisions, according to a report by the VA Inspector General's Office. The employee, who was not named in the IG report, has resigned.
"As a result of the inaccurate rating decisions, Veterans Benefits Administration made nearly $311,000 in improper payments to beneficiaries," the IG wrote in its report. "In addition, nearly $6,700 in improper payments were being paid on an ongoing monthly basis at the time of the review."
The system failure in Arkansas resulted in compensation that wasn't warranted, according to the IG report. In some cases, these claims were previously denied. The erroneous payments were not the fault of the veterans, the IG report stated, and no one has to pay back the money.
VA officials said the improper disability claims were processed up to two years ago and actions are being taken to ensure veterans get the appropriate disability ratings and checks.
"The Little Rock VA Regional Office has started implementing each of the [inspector general's] recommendations, including a complete review of the decisions made by this former employee," said Bobbi Gruner, a spokeswoman for the department. "VA will take appropriate action at the conclusion of this review, ensuring any benefits that were improperly administered are not continued."
The overpayments underline the department's history of botching benefits claims for veterans. However, in many cases, the issue is underpaying or not issuing any compensation when a veteran is entitled to it.
Several issues came up in 2018 when the VA tried to implement the Forever GI Bill, a major expansion of education benefits. The issues caused thousands of incorrect or delayed payments to student veterans who rely on education benefits for food, housing, and tuition. Missed payments force some students into critical financial circumstances, taking out loans and maxing out on credit cards. Some of them faced eviction threats.
In 2019, the IG reported the VA wrongfully rejected thousands of emergency-care claims during a five-month period, sticking an "undue financial burden" of millions of dollars on across thousands of patients.
The errors affected an estimated 17,400 veterans who were stuck with a total $53.3 million in medical bills that the VA should have paid, the IG reported. In that case, the IG blamed a culture that "created a systemic pressure to favor speed over accuracy," leading to staff incorrectly rejecting 31% of veterans' emergency-care claims.
Also in 2019, the inspector general found the federal government owed at least $189 million to 53,000 disabled veterans who overpaid on their VA home loans.
beynon.steven@stripes.com Twitter: @StevenBeynon