VA failed to contact tens of thousands of veterans with pending health care applications
---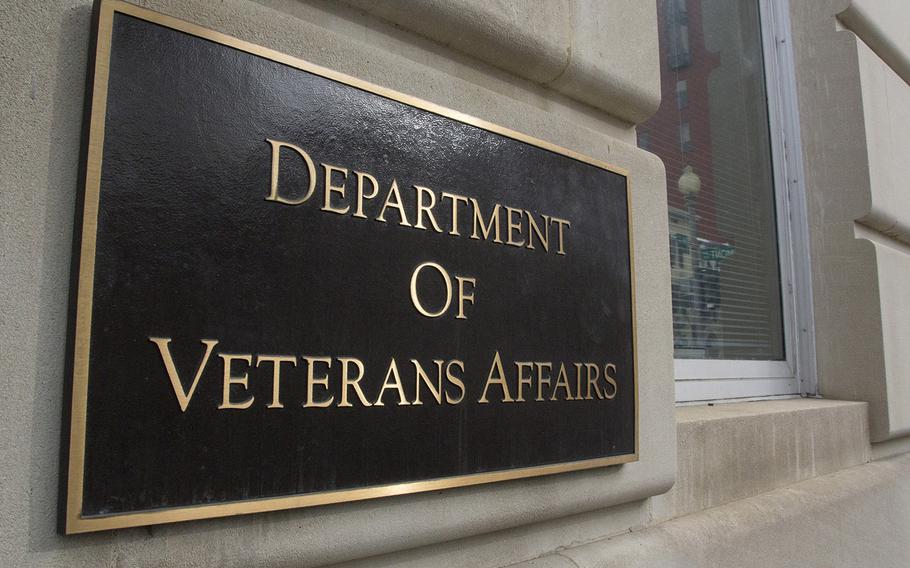 WASHINGTON — The Department of Veterans Affairs confirmed Monday that it failed to contact tens of thousands of the more than 800,000 veterans who have applications for health care pending, nearly 300,000 of whom died before getting a resolution.
VA is required by law to notify veterans of incomplete applications but could not verify that this had been done in the cases of 545,000 living veterans and 288,000 deceased veterans with pending claims. It was unclear Monday whether the veterans and their families will qualify for compensation.
The findings, which were released Monday, are the result of a monthslong VA analysis published six months after a report for the Veterans Affairs' Office of Inspector General, which came up with similar conclusions.
In the report, the department calls the pending applications incomplete, putting the onus on the veterans to add information to their formal requests for health care.
Scott Davis, the whistleblower who first reported the problem of pending applications, said most of them were erroneously marked as incomplete because they called for an income test or were missing a military service record called DD214, which the VA specifically told applicants not to include.
"When we've done reviews before we have found that a high (number) of these veterans were because of mistakes by the VA, not the veteran," said Davis, a program manager at the VA's national enrollment officewith an inside view of the enrollment system.
Davis called on the VA automatically to enroll veterans on the pending list who qualify and said the department is delaying because it could be forced to pay hundreds of millions of dollars in compensation to veterans who were wrongly deprived care.
"It's not because it can't work, it's because they don't want it to because it's going to cost a lot of money," he said.
Matthew Eitutis, who oversaw the analysis of the enrollment failings, said tens of thousands of veterans never received a follow-up inquiry about their applications.
Part of the problem is software that erroneously calls for the income test and an outdated requirement for a physical signature. Without those elements, applications are automatically listed as "incomplete" and the VA is working to overhaul its system.
But Eitutis said the VA doesn't have the legal authority to simply override the system and enroll veterans affected by those technicalities.
The VA will be reaching out by mail and phone to every veteran on the pending list and some of them likely will qualify for compensation, Eitutis said.
"We have not done what we should have done for years," he said.
Rep. Jeff Miller, R-Fla., chairman of the House Committee on Veterans' Affairs, said the VA now must now look to discipline senior leaders responsible for the breakdown in the enrollment system.
"While I'm glad VA is finally doing something to address this problem, I'm baffled as to why it took the department so long to acknowledge it," Miller said in a prepared release. "Whistleblowers have been complaining about this issue and others at the department's Health Eligibility Center for years, and at (the committee's) request VA's inspector general confirmed a huge backlog of pending health care applications in September of 2015."
Eitutis acknowledged there was a failure of leadership in the enrollment center and said VA is examining evidence to determine which officials, if any, should face disciplinary action for their roles with the enrollment problems.
The analysis was part of an effort by VA Secretary Bob McDonald to reform the VA system, the largest health care system in the country.
The department will contact living veterans on the pending list to explain what is missing from their applications and determine whether they are still interested in enrolling in VA health care, according to a department news release. Veterans will have one year after being contacted to complete their applications, though they can reapply at any time.
"Fixing the veterans enrollment system is a top priority for VA," VA Deputy Secretary Sloan Gibson said in the release. "This is an important step forward to regain veterans' trust and improve access to care as we continue the MyVA Transformation."
The Veterans Affairs Department has been mired in scandal since revelations in April 2014 of veterans, some of who died before getting care, languishing for months or more on secret patient wait lists in the Phoenix VA Health Care System. Since then, the entire national VA system has come under fire for questionable leadership and spending. The department's dysfunction led former VA Secretary Eric Shinseki to resign.
druzin.heath@stripes.com Twitter: @Druzin_Stripes
---
---
---
---