VA budget increase comes at expense of safety net programs, lawmaker says
by
Nikki Wentling
February 27, 2020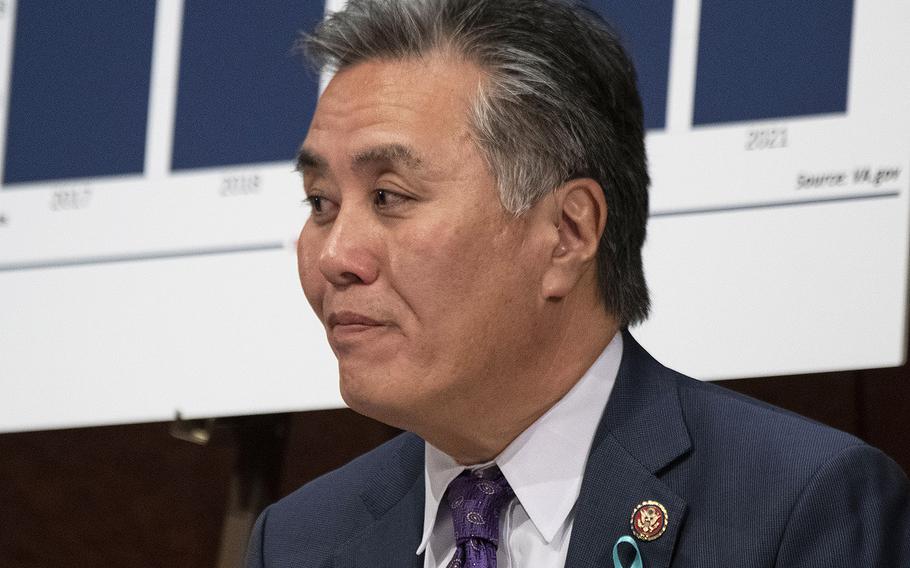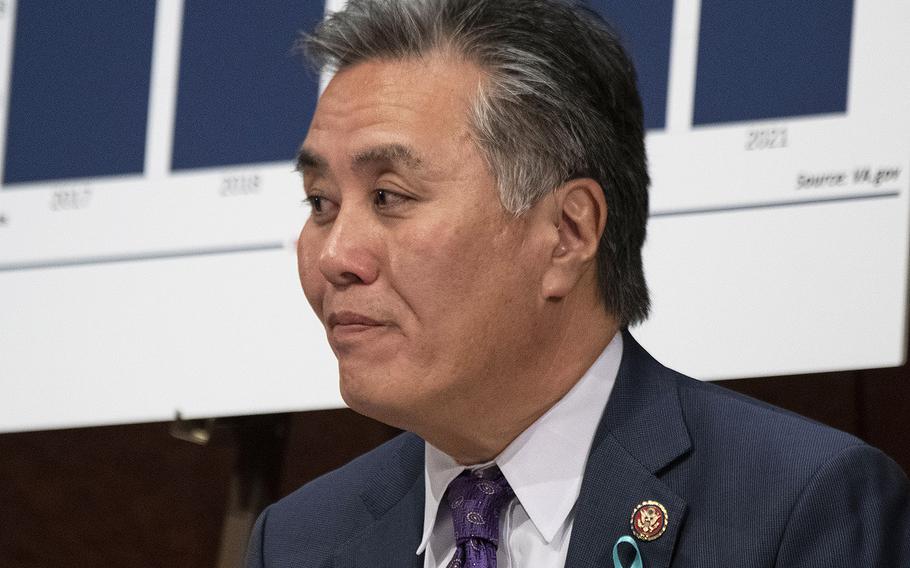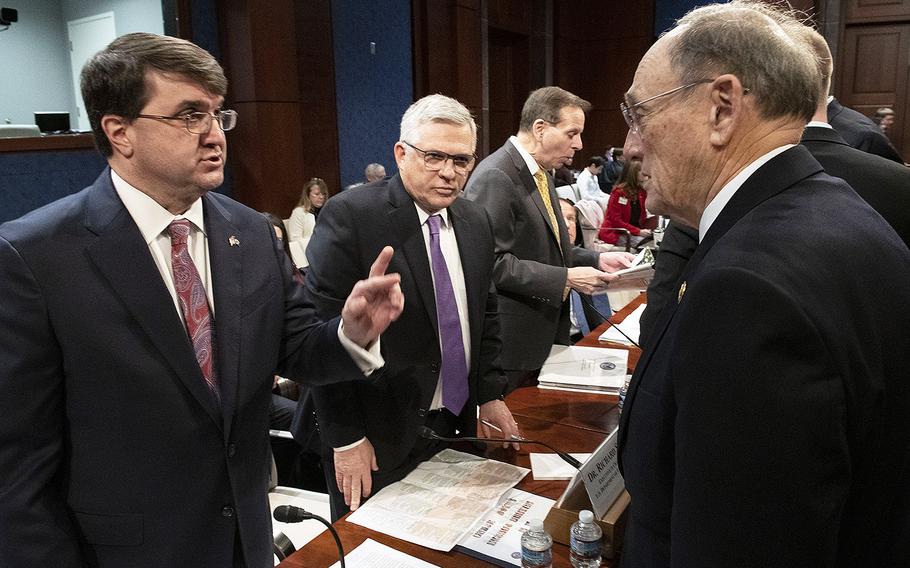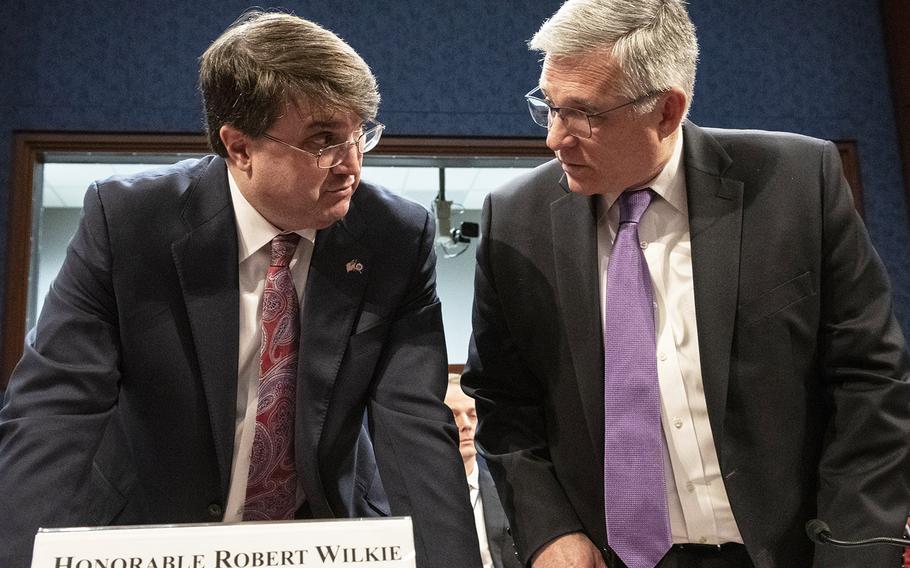 WASHINGTON – While the Department of Veterans Affairs is one of only two agencies set to get a financial boost under President Donald Trump's fiscal 2021 budget proposal, Democrats on the House Committee on Veterans' Affairs criticized his administration Thursday for cutting safety net programs that affect veterans, as well as the wider American population.
Rep. Mark Takano, D-Calif., the committee chairman, argued that the proposed VA budget, which includes a 13% increase in medical services, comes at the expense of significant cuts to domestic programs. He referenced cuts to Medicaid, Medicare, Social Security and the Supplemental Nutrition Assistance Program, also known as food stamps, that are part of Trump's $4.8 trillion overall budget plan. Millions of veterans benefit from those programs, Takano said.
"Despite a requested increase for VA's budget, I am deeply concerned this request ignores a much worse reality," Takano said. "This budget could lead to less food on the plates of struggling veteran families … and millions of veterans cut off from key support programs."
Republican lawmakers struck a much different tone Thursday. Rep. Phil Roe, R-Tenn., the ranking Republic on the committee, hailed the overall budget as a "wise investment in our future."
"We view this budget through a very different lens," Roe told Takano.
Republicans hailed Trump's efforts at the VA, arguing it was more well-funded and well-staffed than ever. Republican aides placed large posters behind the lawmakers Thursday, listing nearly 30 accomplishments they said Trump has made at the VA. The list was also widely shared by Republican members on social media.
If enacted by Congress, Trump's budget would make the VA the second-largest federal agency in terms of discretionary budget and number of employees. The president proposed $109.5 billion in discretionary funding for the VA, including $90 billion for medical care. Additionally, the VA has about $134 billion in mandatory funding to be spent on veterans' benefits.
The budget plan is Trump's fourth – and the fourth time he's suggested an increase for the VA, continuing a pattern set by previous administrations. The agency's budget has increased consistently since the beginning of the Iraq and Afghanistan wars. In 2009, it operated on a $90 billion budget; it surpassed $200 billion in fiscal 2019 for the first time.
"This budget reflects confidence in the direction VA is headed," Wilkie said. "This is validation of the good work all of our people are doing."
Veterans organizations claimed Thursday that the increase isn't enough.
Representatives from Disabled American Veterans, Paralyzed Veterans of America and Veterans of Foreign Wars recommended $4 billion more for the VA than what's included in Trump's budget blueprint.
"Unfortunately, when we review this request, we believe it falls short," said Adrian Atizado, deputy national legislative director for Disabled American Veterans.
The groups listed various areas within the VA that will drive up its spending: the VA Mission Act, an increasing demand for medical care, claims and appeals processing, information technology and construction.
The proposed $90 billion for VA medical services in fiscal 2021 includes an unspecified amount for the VA Mission Act, a new program to connect veterans with private-sector doctors. It's been eight months since the program launched, and to the chagrin of some lawmakers, the agency doesn't yet know how many appointments have been completed or how much it's costing taxpayers.
The groups said they have "serious doubts" about the VA's ability to accurately estimate the amount of money needed for the program.
They also voiced opposition to a proposal in the budget plan to round down cost-of-living adjustments to all veterans who receive disability compensation. The practice was standard until 2013, but efforts to reinstate it have been met with opposition by national veterans organizations. Reinstating the round-down policy in fiscal 2021 would save $41 million, according to estimates.
Wentling.nikki@stripes.com Twitter: @nikkiwentling