USS Arizona survivor: 'We were caught in the fireball'
---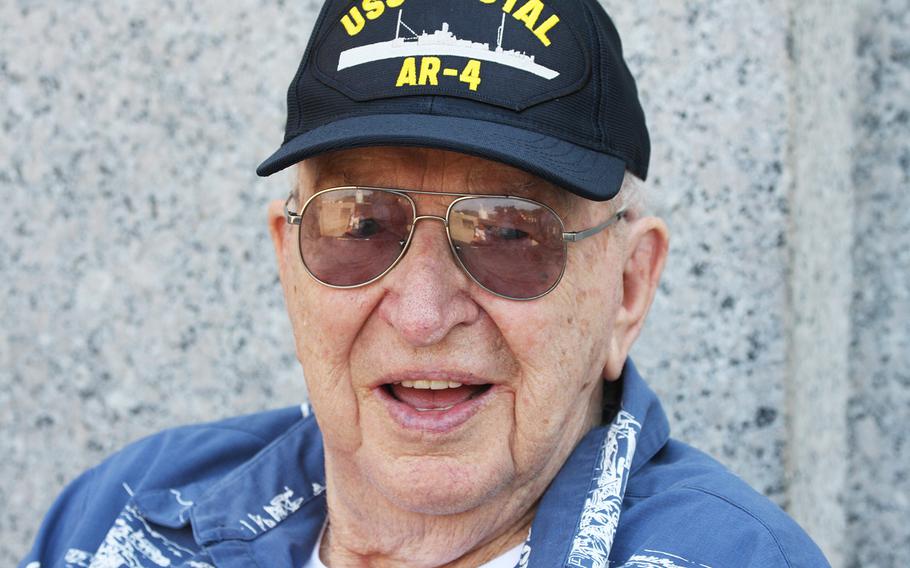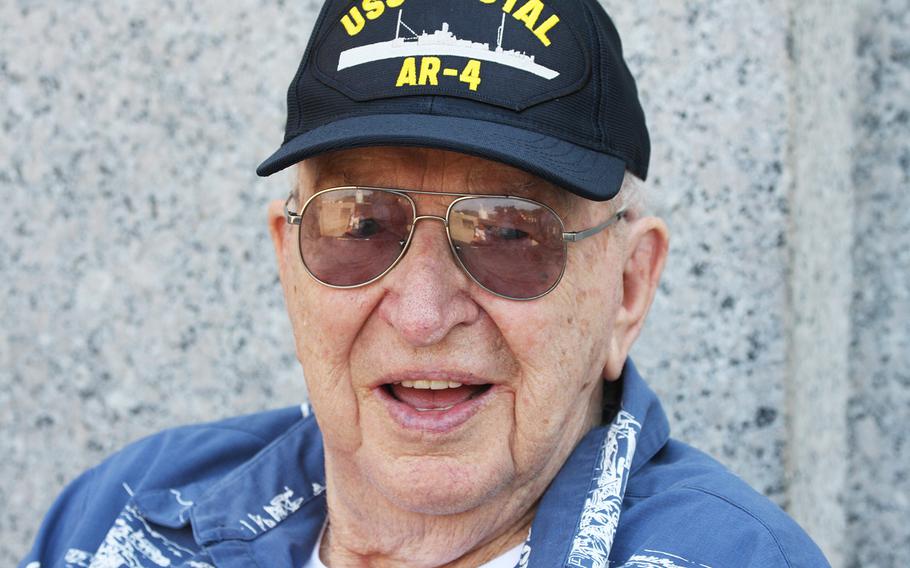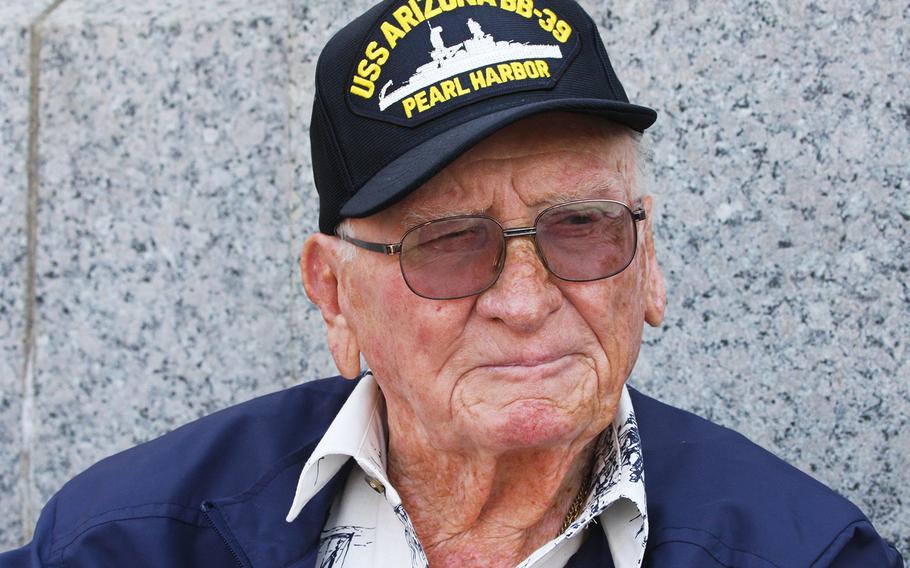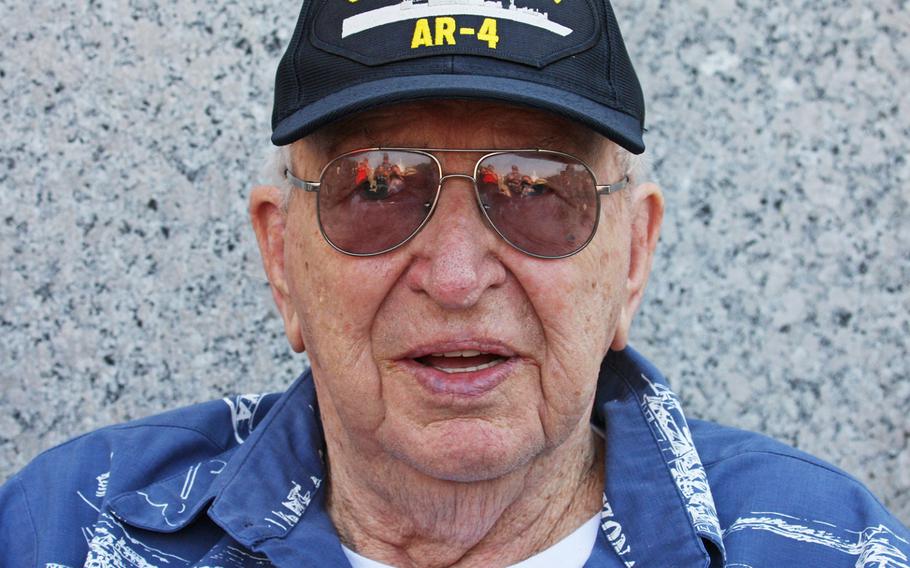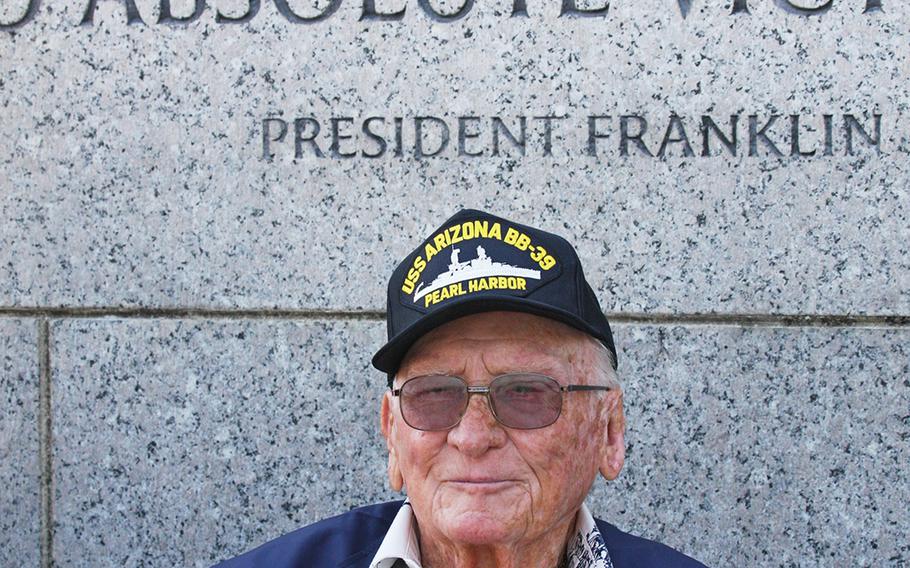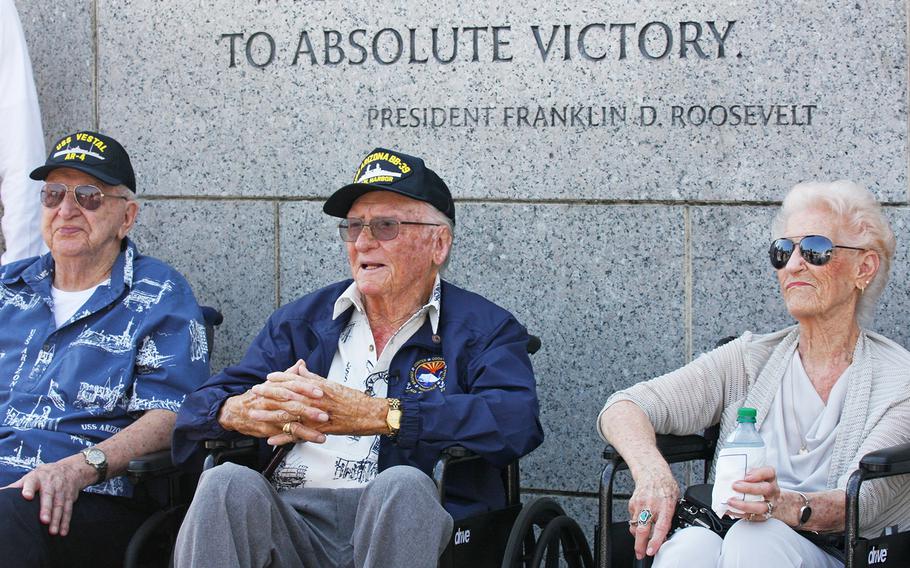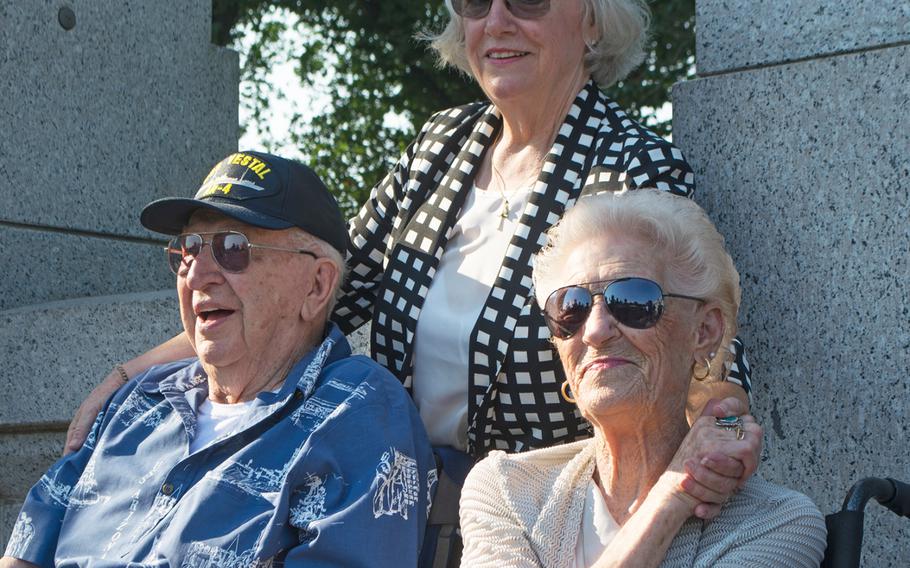 WASHINGTON — As the Japanese planes swooped down between the USS Vestal and the USS Arizona on a beautiful December morning in Hawaii, some of the pilots waved to the sailors below.
"Then they started dropping the bombs," remembered Donald Stratton, a seaman first class, on the Arizona.
The horror that followed in Pearl Harbor, where more than 2,400 people were killed, pushed the United States into World War II. Stratton, though badly burned, managed to escape — thanks to the efforts of someone he believes has never gotten the recognition he deserves.
On July 20, Stratton and fellow USS Arizona survivor, fire controlman third class Lauren Bruner, visited the National World War II Memorial in Washington. They were presented with commemorative Pearl Harbor silver coins, but they also wanted to bring attention to Joe George, the man responsible for saving their lives Dec. 7, 1941.
Bruner, Stratton and the family of Joe George want the government to posthumously honor him, though a specific medal was not mentioned.
Stratton, now 95 and a native of Nebraska, was on the Arizona when a Japanese bomb hit the ship near the munitions, setting off a large blast.
"It blew part of the ship away. We were caught in the fireball," Stratton said. They were burned on 60 or 70 percent of their bodies, he said.
Rear Adm. Isaac Campbell Kidd and the Arizona's captain, Franklin Van Valkenburgh, were killed in the blast, along with more than 1,175 other sailors. The explosion set off smaller fires that would burn for two days.
Stratton said he was trapped in a tower with Bruner, Navy Coxswain Howard Kenton Potts and two other men, all of them badly burned. The harbor was on fire around them.
"We couldn't get down," Stratton said.
They were saved by George.
From aboard the Vestal, George threw a heaving line to the men on the Arizona, about 65 feet away. It took about five throws, Stratton estimated, for the line to finally make it across.
"He tied off a heavier line that we could hang on to, because we couldn't hang on to the smaller line. We went hand over hand to the Vestal. That's how we got off the ship."
"We were all burnt to hell, Lauren and I both," Stratton said. He went to a hospital on the beach; Bruner went to a hospital ship.
Even after more than 75 years, Bruner still gets emotional about his experiences on board the Arizona. On July 20, the 96-year-old choked up when asked about his experience in 1941 and about the coin ceremony.
Potts — one of the men in the tower with Bruner — missed the tour of the WWII Memorial on July 20. He arrived later in the afternoon.
George died in 1996, unrecognized for his heroic actions. His youngest daughter Joe Ann Taylor — who was named after him — was with Stratton and Bruner last week in Washington.
Taylor didn't know what her father had done during World War II until she was an adult.
"He was your typical World War II veteran that didn't talk about what they did," Taylor said.
Taylor married a Marine who fought in Vietnam. When her husband returned, her father slowly started to share his stories.
"I guess he felt trust in telling my husband, knowing my husband had been off to war like that," Taylor said. "That's really how my family, my mother, my sister, found out what he actually did."
It was overwhelming.
"The father that you know and love, that has been your father and your daddy, is this hero you know nothing about. It's really moving ... makes me very proud of him," Taylor said.
The lives of Stratton, Bruner and George are inexorably linked. Randy Stratton — Donald Stratton's son — called George's wife, Thelma, every Dec. 7 to check on her. She died in 2015.
tibbetts.meredith@stripes.com Twitter: @mjtibbs
---
---
---
---