Study: Lack of progress prompts a third of veterans with TBI, PTSD to drop out of treatment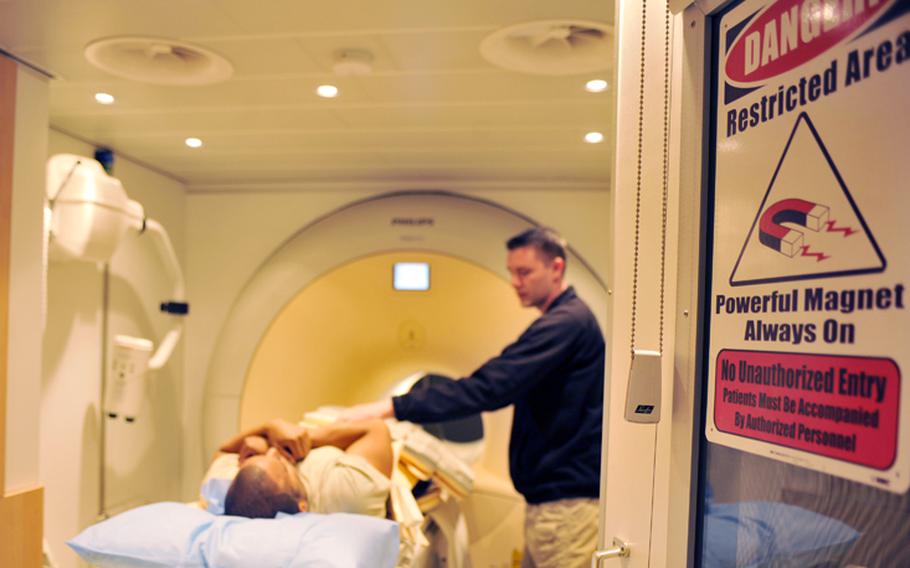 WASHINGTON — Nearly a third of veterans seeking care for post-traumatic stress disorder and traumatic brain injuries drop out of treatment, citing a lack of improvement and dissatisfaction with medical providers, according to a new study that reflects the military's ongoing struggle to bolster its mental health services.
In the survey of more than 3,100 veterans, commissioned by the American Legion, almost 60 percent of those who received behavioral counseling reported that their symptoms stayed the same or worsened during treatment.
The figures were similar among veterans prescribed medication to cope with PTSD and TBI, with 52 percent claiming their condition went unchanged or deteriorated.
Amid deepening concerns that medical providers are overprescribing drugs for veterans, more than half of the survey's participants reported having five or more prescriptions. More than 20 percent said they take 10 or more prescribed medications.
Though limited in scientific scope and depth, the study, conducted by Data Recognition Corp., presents a snapshot of care received by veterans and their perceptions of that treatment, which included a wide range of behavioral health therapies.
The responses suggest that efforts by the military and the Department of Veterans Affairs to strengthen behavioral health care are yielding mixed results.
The survey showed that more than 40 percent of those who quit treatment did so because their condition had failed to improve or they had grown frustrated with their provider. Other reasons included side effects of treatment, the distance needed to travel to appointments and the stigma associated with seeking mental health care.
The study was released Tuesday at an American Legion symposium on PTSD and TBI. It follows a report issued last week by the Institute of Medicine that questioned the efficacy and tracking of PTSD treatments offered to veterans by the VA and Department of Defense.
The institute's report described DoD's PTSD programs as "ad hoc, incremental and crisis-driven, with little planning devoted to the development of a long-range, population-based approach for the disorder."
While VA programs are more cohesive, the report stated, "there are few data to indicate that PTSD-related performance measures are being met."