Roe, veterans groups urge vote on suicide bill when House returns this weekend
by
Steve Beynon
August 18, 2020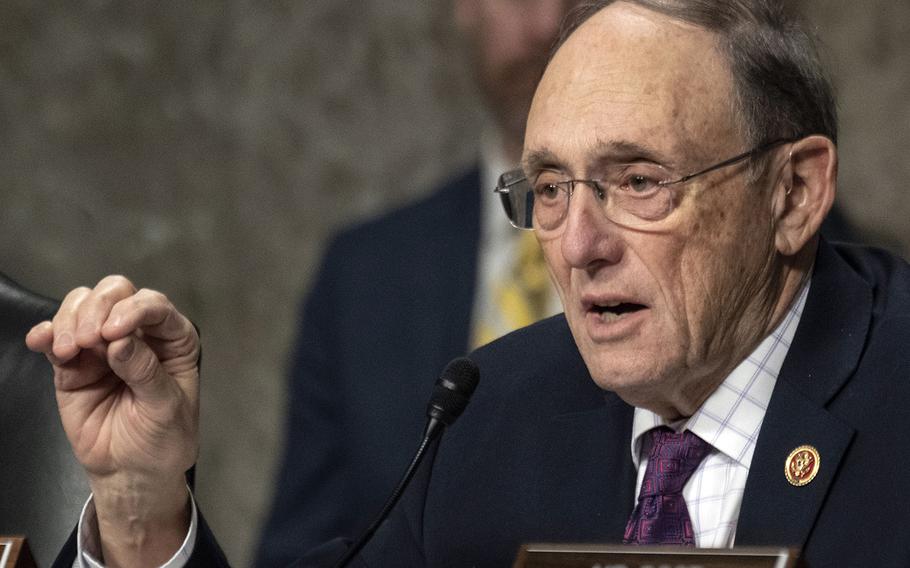 WASHINGTON – A top Republican lawmaker on veterans issues urged House Speaker Nancy Pelosi on Tuesday to put a suicide prevention bill up for a vote when Congress reconvenes Saturday.
"We have been talking all Congress about how suicide prevention is our first priority. Now is the time to prove that it really is," said Rep. Phil Roe of Tennessee, the ranking Republican on the House Committee on Veterans' Affairs. "This bill alone won't end the tragedy of veteran suicide but it is an undoubtedly important next step that will save lives. We should take it without hesitation and then we should get back to work."
In a letter to Pelosi, D-Calif., and Majority Leader Steny Hoyer, D-Md., Roe wrote the bipartisan bill would create a stronger support system for veterans at risk of suicide. He also wrote more veterans will die the longer it takes for the bill to reach Trump's desk for him to sign into law.
"Every day we fail to act is another day in which twenty of the brave men and women who have served our country in uniform will lose their battle against suicide and self-harm," Roe wrote to Pelosi and Hoyer.
Earlier this month, the Senate unanimously approved the Commander John Scott Hannon Veterans Mental Health Care Improvement Act of 2019, which would expand mental health care for transitioning service members and establish a grant program for local organizations who work with veterans. Roe now wants the House to pass the bill.
The bill appropriates $174 million to the VA from 2021 through 2025. It mandates the department provide health care to all veterans for one year after they transition from active duty — building into law an initiative that President Donald Trump expressed support for in 2018.
The bill is named after a Montana veteran who died by suicide in 2018 at age 46. Retired Navy commander John Scott Hannon was diagnosed with post-traumatic stress disorder, traumatic brain injury, severe depression and bipolar disorder. During a news conference last year, his sister Kim Parrott said mental health treatment "was too fragmented and too late" to save her brother's life.
The House and Senate VA committees have made tackling the suicide crisis crippling the military and veteran community a top priority. Some experts fear the coronavirus pandemic could further inflame the issue, forcing isolation and imposing economic distress.
The bill is also backed by several major veteran service organizations including the American Legion, Disable American Veterans, Paralyzed Veterans of America and Veterans of Foreign Wars.
"VA identified an upward trend in suicides among veterans and despite attention, significant resources and efforts to reduce suicide in the veteran population, the numbers have not decreased," according to a letter from the four vets groups to House VA committee leaders. "Many of our nation's veterans are struggling with mental health issues due to the [coronavirus] pandemic and should not have to wait to get the care they need."
After decades of efforts, Congress and the departments of Defense and Veterans Affairs have been unable to end the crisis of nearly 20 veterans dying by suicide every day, about one and a half times higher the civilian suicide rate, according to the most recent federal statistics.
Between 2005 and 2017, 78,875 veterans committed suicide, according to the most recent data from the VA — more than the number of Americans killed in each major conflict except for World War II and the Civil War.
Pelosi announced Sunday that she will summon the House back in session weeks earlier than they were anticipated to return to Washington, amid upheaval over the U.S. Postal Service funding crisis.
Beynon.Steven@Stripes.com Twitter: @StevenBeynon