VIDEO
Purple Heart Run: 'Get in a pickup and feel like a guy again'
---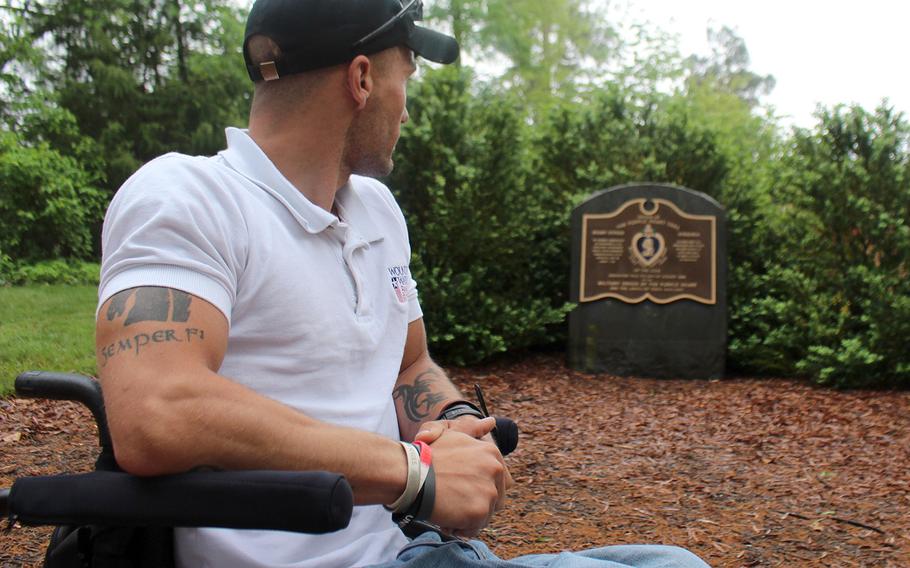 MOUNT VERNON, Va. — Traveling 6,000 miles in 28 days can be taxing for a lot of people, but for Marine Corps veteran Tyler Hoffman, the Purple Heart Run is worth every mile.
"We're trying to get the truck out and show everyone what can be done," said Hoffman, who began the run Monday, May 2 at George Washington's Mount Vernon estate in a ceremony hosted by the Military Order of the Purple Heart. "You're not stuck in a mini-van anymore. Vets can get in a pickup and feel like a guy again."
He is joined on the run by Joe Tidwell, a combat wounded and disabled veteran of the Vietnam War.
The Purple Heart Run features a mobility-equipped, 2015 Ford F-150 Super Cab truck that officials say is adapted to suit combat-wounded veterans who are paralyzed or have lost legs or arms. Hoffman and Tidwell will make stops in various cities across the country, including New York, Detroit and Los Angeles, before returning to Washington, D.C. on Memorial Day weekend.
At the end of the run, the truck will be presented to Nicholas Thom of Broad Run, Va., who was wounded in Afghanistan in February, 2010.
---
---
---
---