Video
Power of the mind: Paralyzed Army veteran amputee moves robotic prosthetic
---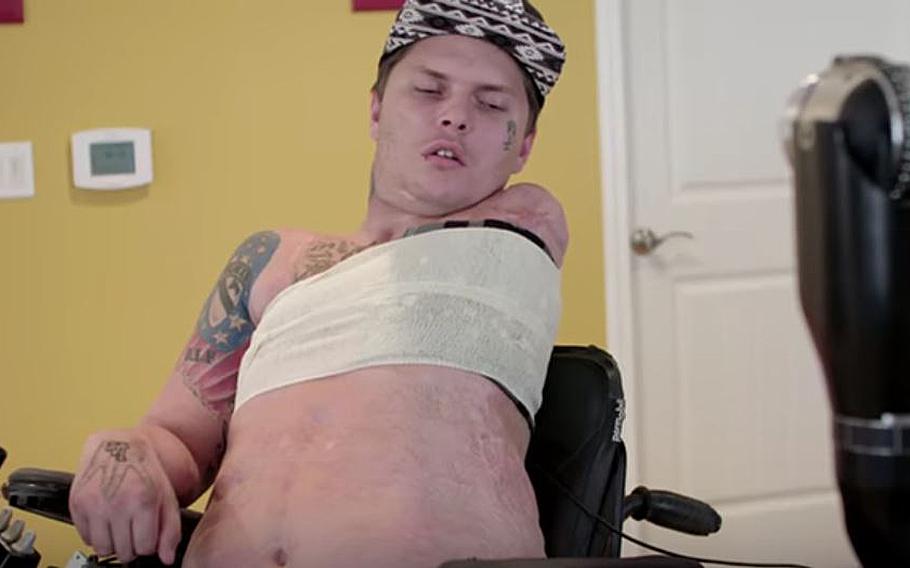 Army veteran Jerral Hancock lost an arm and was paralyzed from the chest down after a bomb exploded under the tank he was riding in Iraq in 2007.
One of the hardest trials Hancock has faced after surviving the blast has been not focusing on all the things he couldn't do but, instead, focusing on the things he could do.
Earlier this year, Hancock was selected to try out a revolutionary prosthetic arm created by a team of scientists from Johns Hopkins University's Applied Physics Lab. The scientists were thrilled to take their device out of the laboratory and try it out with someone in their home with the aim of overcoming the obstacles that patients with spinal cord injuries face with prosthetics.
In "Fighting for Independence," a short documentary video produced by Freethink media company, Hancock's story is told, and in some emotionally moving scenes, Hancock is seen raising the elbow and moving the fingers of a robotic prosthetic limb simply by thinking of the actions he wanted done.
Wires hooked to the area of Hancock's body where he lost a limb were able to pick up electrical signals from the surface of Hancock's skin as he thought about making the movements on his phantom limb.
Talk about power of the mind.
---
---
---
---