Plan to build Vietnam War education center on the National Mall is abandoned
by
Nikki Wentling
September 21, 2018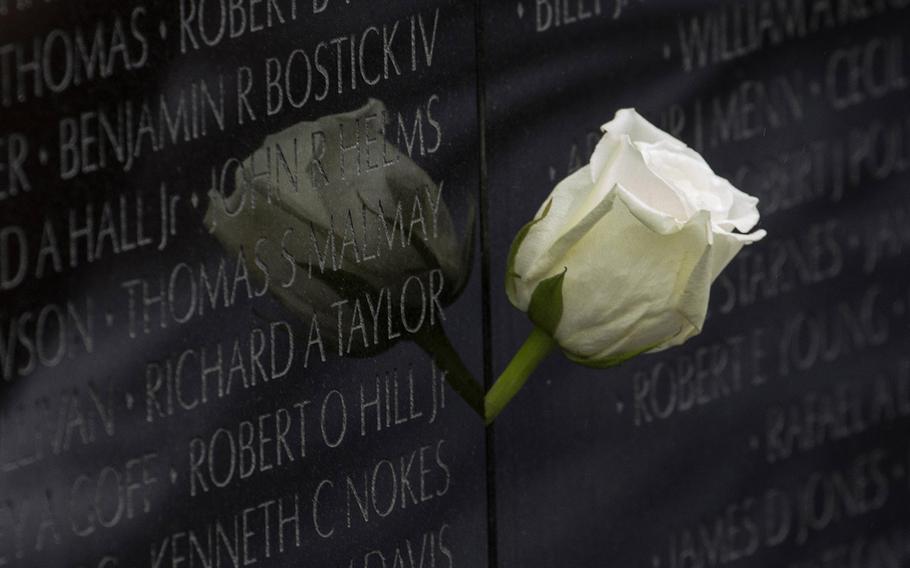 WASHINGTON – An effort to establish a Vietnam War education center on the National Mall was abandoned Friday after 17 years of planning and $23 million in donations already spent.
The board of directors of the Vietnam Veterans Memorial Fund announced Friday that it would "terminate efforts to construct a physical building on the National Mall," according to a news release.
Jan Scruggs, who led the project to create the Vietnam Veterans Memorial in the 1980s, conceived the idea for an education center in 2001. The Education Center at the Wall was intended to be a gathering place for tour groups to learn about the Vietnam War and the memorial itself – its history, design and the controversy surrounding it – before visiting the wall.
"We know many veterans and supporters are disappointed in this outcome," John Dibble, chairman of the board, said in a statement. "We also are disappointed that the early enthusiasm and support did not result in a completed building. Since the idea was developed in early 2001, the world is a very different place."
Dibble said the project "has faced many difficult challenges" and funding for it "simply has not materialized."
The idea grew in scope during the last 10 years, Dibble said. The original estimate put the project at $40 million. The latest concept was for a 40,000-square-foot building, including a courtyard, estimated at $130 million.
The Vietnam Veterans Memorial Fund had so far raised about $45 million. Of that, $23 million was spent on construction design, planning the exhibits, outreach about the project and other preliminary work, the group said. Another $17 million was set aside for construction. That money "may be returned," after the board speaks with the donors, according to the news release. The remaining $5 million was committed but never received.
Congress passed legislation in 2003 setting aside federal land for the center. In 2012, the Vietnam Veterans Memorial Fund held a ceremonial groundbreaking for the education center, attended by then-Defense Secretary Leon Panetta, lawmakers and veterans.
Last week, the military news website Task & Purpose revealed some past and present board members considered the project a hopeless cause with no exit strategy.
Dibble conceded Friday that it "has taken the board a long time to make this very difficult decision."
"That is because of our absolute commitment to the vision and what it would have meant for Vietnam veterans and future generations," he said.
On Friday, a website for the education center was scraped clean except for a message saying the board ended the project, with a link to the news release. Instead of building a physical location, the Vietnam Veterans Memorial Fund wants to focus on creating more educational online resources.
Former Defense Secretary Chuck Hagel, an early supporter of the education center, said in a statement that he thought the board made the right decision.
"An education center building would have become a treasured national asset," he said. "However, given that the financial support did not materialize, I believe the board made the right decision to focus on technology to educate visitors about the memorial."
Wentling.nikki@stripes.com Twitter: @nikkiwentling