Video
Pin-Ups for Vets releasing its 13th annual calendar, featuring 19 female veterans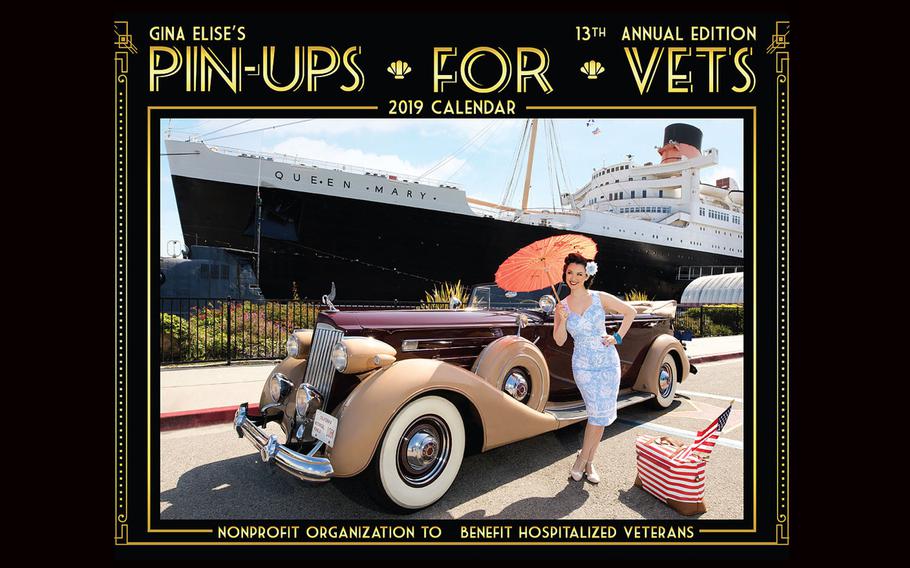 In 2006, Gina Elise founded Pin-Ups for Vets as a way to honor her grandfather's World War II service and raise money for veterans.
She had seen news reports about underfunded veterans' healthcare programs, older veterans who were stuck in bed without visitors and severe injuries sustained by troops fighting in the Middle East, according to her website.
"I just felt so strongly that I wanted to do something to help and improve the lives of our troops and veterans," she said.
A fan of World War II nose art, the decorative painting or design on the fuselage of an aircraft, she took that concept and developed a fundraising pin-up calendar.
Now the nonprofit is releasing its 13th annual calendar for 2019 and it features 19 female veterans. Calendar sales raise money to support VA hospitals, ill and injured veterans, homeless veterans, deployed troops and military spouses.
Pin-Ups for Vets also schedules tours of VA and military hospitals.
The 2019 calendar can be purchased at: www.PinUpsForVets.com.