Pew report: Most veterans say the Iraq and Afghanistan wars were not worth fighting
---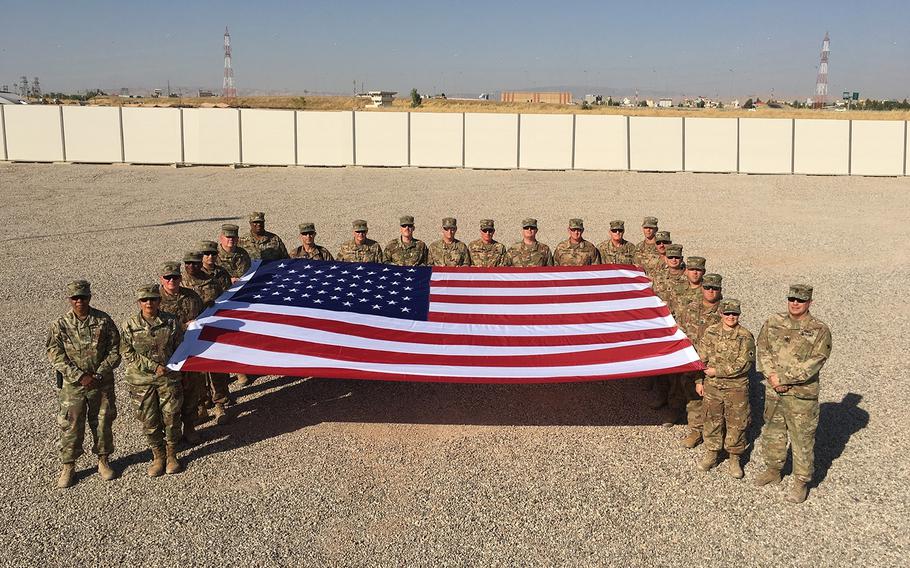 WASHINGTON — About two-thirds of veterans think the Iraq War was not worth fighting, and more than 50% think the same about the war in Afghanistan, according to the Pew Research Center.
Pew, a nonpartisan think tank, released results of a new study Wednesday in which 64% of veterans said the Iraq War wasn't worth fighting, considering the costs versus the benefit to the U.S. Of the ongoing war in Afghanistan, 58% of veterans said the same.
Pew surveyed a sample of 1,284 veterans and 1,087 other adults in May and June and compared their answers. The think tank drew participants from a panel of randomly selected adults who are representative of the U.S. in terms of age, gender, education, income and geographic region.
The results for nonveterans were about the same: 62% said the Iraq War wasn't worth fighting and 59% felt the war in Afghanistan isn't, either.
Opinions didn't change based on whether the veterans served in the wars.
"Veterans who served in either Iraq or Afghanistan are no more supportive of those wars than those who did not serve in these wars," the study reads. "And views do not differ based on rank or combat experience."
However, the results indicate a gap between Republicans and Democrats on the issue. Republican veterans were "much more likely" than Democrats to say the wars were worth fighting, the Pew survey found. While 45% of Republican veterans said the Iraq War was worth fighting, only 15% of Democratic veterans did.
Pew also asked for veterans' opinions about America's involvement in Syria.
President Donald Trump said in December that he'd withdraw forces from Syria, declaring victory against Islamic State. Facing backlash from Congress and military officials, he later agreed to keep 400 troops in the country.
According to the Pew survey, 55% of veterans said the U.S. campaign in Syria has not been worthwhile. The nonveteran public has similar views, Pew found.
wentling.nikki@stripes.com Twitter: @nikkiwentling
---
---
---
---