Nonprofit group further expands college planning services to veterans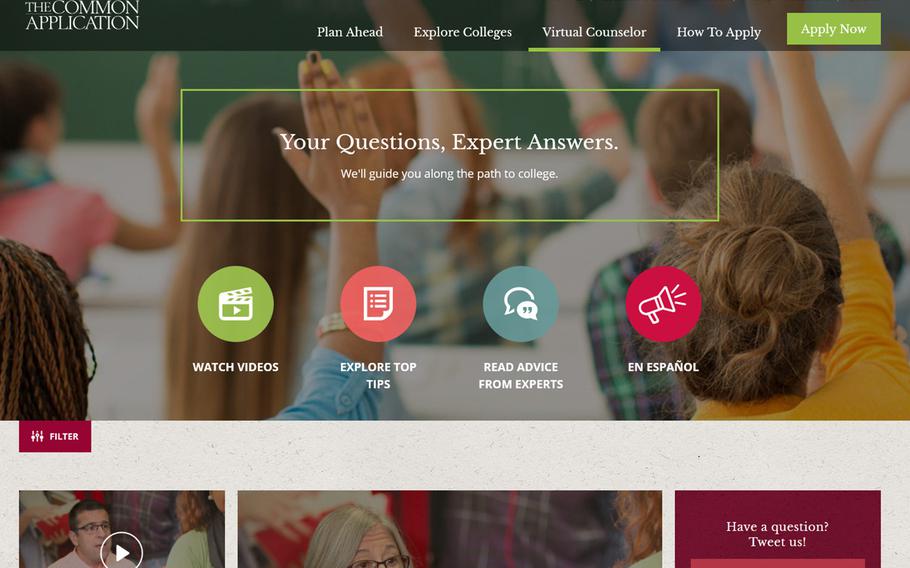 For more than 40 years the nonprofit organization The Common Application has helped millions of students attend college by offering tools ranging from application assistance to planning roadmaps.
Now, the group is aiming to help veterans with the addition of a new transfer tool.
Schools like Princeton and DePaul University in Chicago work with the nonprofit to help make the college application process easier on prospective students. The Common Application recently launched an app to help students transfer from community colleges to programs at schools such as these.
"DePaul is a top destination for veteran students in Chicago; we have 600 student vets on our campus, and 25 percent are over 24 years old," said Jim Rohde, Assistant Director of Transfer Admission and Adult Enrollment at DePaul University.
The Common App provides millions prospective students -- military and civilian -- the access to more than 650 colleges and universities through an improved application platform that's tailored to their needs, according to a statement released by the organization.
"Our over 800 members are very interested, as we are, in serving veterans in particular," said Jenny Rickard, President and CEO of The Common Application.
"Now is the time to ensure that those who've served our country feel welcomed during the college admission process and are aware of their options," Rohde said. "Especially with the recent expansion of the GI Bill."
For more information about The Common App, please visit their website at: www.commonapp.org.