The first day of school at DODDS around the Pacific
---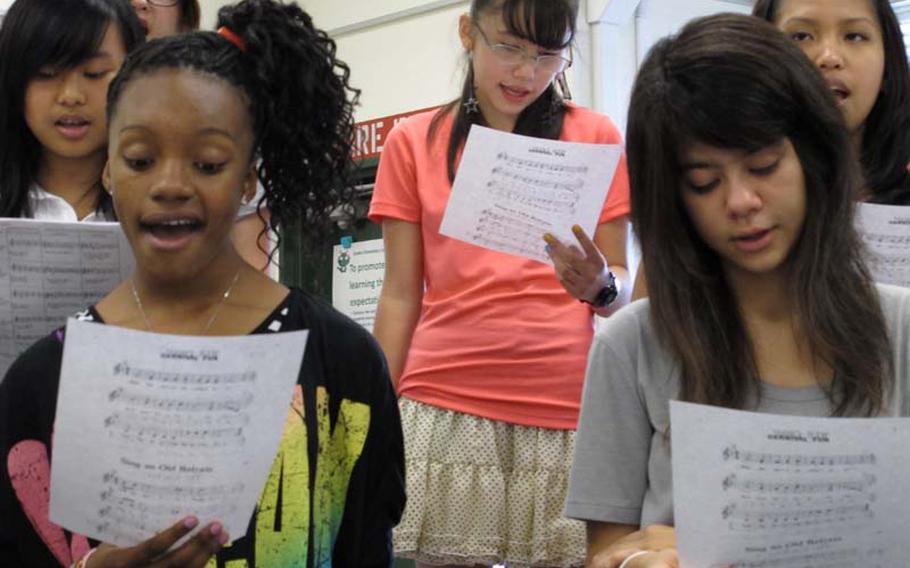 Teachers and students from Misawa, Japan, to Seoul rang in the new school year on Monday, although the bells were silent at some of the region's largest schools.
For most of the schools in the Pacific, the early morning was buzzing with parents, teachers and administrators doing their best to welcome back the students from summer break. This year, some 23,500 students are enrolled in 49 schools in the Pacific, according to school officials.
But, students on Okinawa got an extended summer break thanks to Typhoon Bolaven, which swept over the island over the weekend. With the storm passing through, students at those schools should join their Department of Defense Education Activity counterparts on Tuesday.
"The summer months zipped by quickly as we tended to building maintenance, teacher hiring, ordering of books and supplies, academic scheduling and other necessary tasks to ensure classrooms were ready for our students on day one. All that hard work paid off," said Charly Hoff, DODEA-Pacific spokesman. "We are off to a great start already and with all the preparations and improvements we've made over the summer, we expect a terrific school year ahead."
---
---
---
---