DODDS-Pacific students capture second in NASA competition
by
Charlie Reed
April 19, 2011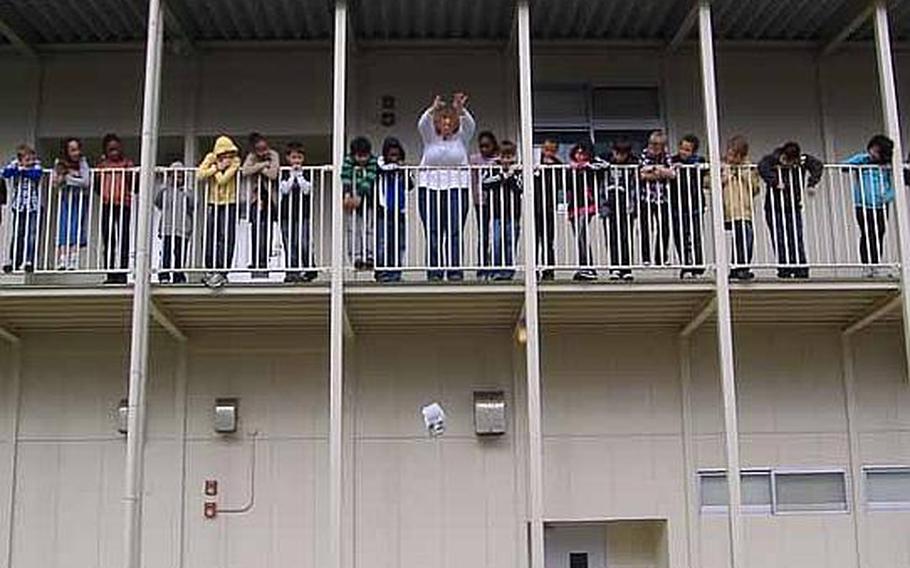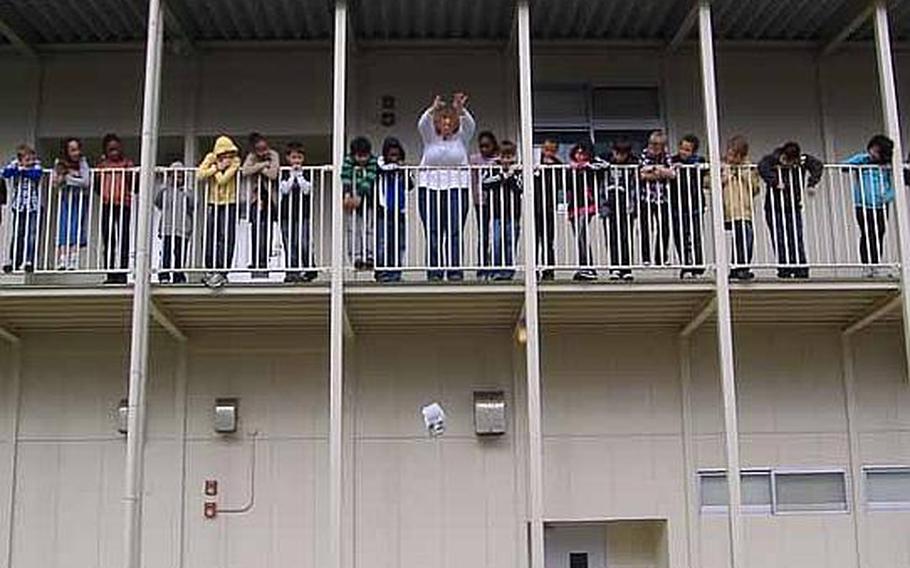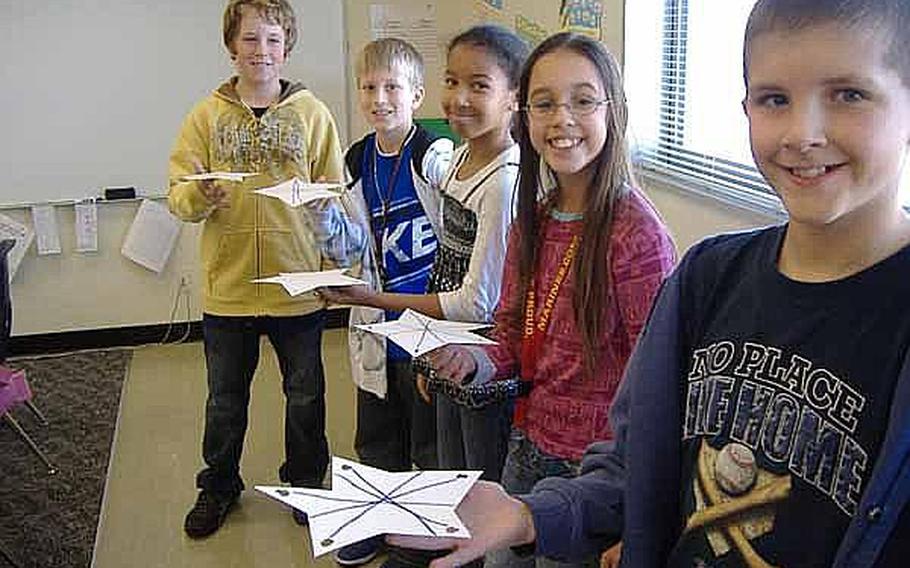 YOKOTA AIR BASE, Japan – Finishing second in a nationwide NASA competition was an out-of-this-world experience for Laurie Arensdorf's fifth-grade class.
A game designed by the Kinser Elementary School students on Okinawa was named runner-up in NASA's "Spaced Out Sports" challenge — a science fair of sorts that asked kids in grades five through eight to create a new sport for space.
Although the class didn't capture first place and a cash prize, its "Alligator Clip Capture" — in which players in zero-gravity collect floating clips with different point values — will be played by astronauts on the International Space Station.
"That's all the kids cared about," said Arensdorf, whose students got the news in a much-anticipated call to their classroom from a NASA official just before spring break. "As far as the kids go, they won the competition."
The space station has continuously housed astronauts from around the world for more than a decade, with the first module of what is now a football field-sized facility reaching space in 1998.
NASA provided lesson plans for teachers and the ground rules for the competition, which included limiting resources to a list of everyday supplies. Instead of simply studying the laws of motion and gravity, students across the country created games that could be played in space based on those scientific principles.
NASA officials have yet to announce when Alligator Clip Capture will be played on the space station "but I'm hoping it's before the end of the (school) year," Arensdorf said.
The collaborative project fostered an unprecedented sense of teamwork among her students, who devised, developed and managed the game as a group, she said.
"They realized that if they hadn't worked together they would not have placed in the competition," she said. "I couldn't have been more proud."
Fifth-grader Logan Reid is a perfect example. Although the class eliminated his game when narrowing down their options early on, Reid became instrumental in helping improve and refine the game the class collectively decided to pursue, Arensdorf said.
"It was pretty hard work," the 10-year-old said. "But it was awesome finding out that I was going to get to see people on the ISS play a game I helped design. I was shocked."
Like most of his classmates, Reid said he would like to work for NASA one day.
"I've got a class full of future astronauts," said Arensdorf, who was inspired by NASA when she attended "space camp for teachers" at the U.S. Space and Rocket Center in Huntsville, Ala. in 2005.
"This has been such a fun way for kids to learn that there's more to the world than the four walls of their classroom."