Baumholder teacher dies unexpectedly
by
Seth Robbins
September 27, 2011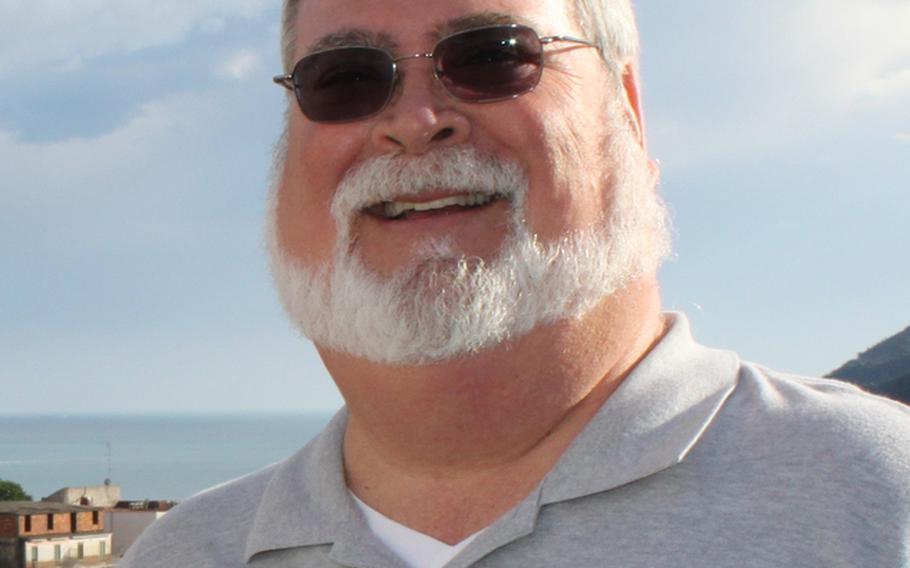 UPDATED SEPT. 27, 12:30 P.M. EDT
BAUMHOLDER, Germany — Jerry Hood, a fifth- and sixth-grade teacher at Smith Elementary School with more than 20 years of service at Defense Department Schools in Europe, died of heart failure Sunday, according to school officials and his wife. He was 64.
Hood was born in Aberdeen, Miss., and he served two years in the Navy before he began his career with Department of Defense Dependents Schools in 1977, teaching horticulture at the career center at U.S. Army Garrison Darmstadt. He had earned his undergraduate degree from Mississippi State University and was working on his doctorate dissertation in agronomy, the science of using plants for food, when he was offered the job in Darmstadt, said his wife, Angie.
"He was born to be a teacher," she said. "He just didn't know it yet."
After the career center closed, Hood started teaching at Darmstadt Middle School, working there until 1988 when he became the assistant principal at Wiesbaden American Middle School. It was at Wiesbaden that he met his wife, who was also a teacher there. They married in 1991.
"I tell people that he was the best administrator that I ever worked for," she said in an interview by phone from their home in Landstuhl.
In 1993, Hood moved with his wife to her hometown of Buchanan, Ga., a small, rural town with fewer than 1,000 people, she said. There he worked as an administrator at several schools and also served as the town's mayor for four years from 2001.
"He used the money in a way that allowed us to lower taxes a little bit every year," she said of his tenure as mayor.
Hood and his wife returned to teaching at DODDS-Europe schools in 2005, bringing along their daughter, Callie. From 2006 to 2010, Hood was an assistant principal and a fifth-grade teacher at Naples Elementary School in Italy. He accepted an assignment to Baumholder in 2010.
"He absolutely loved Germany," she said. "So it really was like coming home for him."
During his tenure at DODDS-Europe, he taught a wide range of subjects, including math, social studies, health and computer skills. Cathy Marziali, assistant principal at Wetzel Elementary School in Baumholder and a longtime colleague, said Hood was "a gentle giant with a great big heart, who was always willing to help someone."
He was also a devoted father, she said, who enjoyed watching his daughter excel at school and on the sports field.
"I remember the twinkle in his eyes whenever he spoke of Callie's achievements," she was quoted as saying in a DODDS news release.
Hood is survived by his wife, Angie Kimball-Hood, a teacher at Vogelweh Elementary
School, and his 16-year-old daughter.
Funeral arrangements are pending, and friends of the family are invited to share their sentiments with the Hightower Funeral Home in Bremen, Ga. Smith Elementary is also planning a memorial service, but a date and time have not been set, a school official said.