As military shifts, so do school structures
By
svanj@estripes.osd.mil Jennifer H. Svan
August 26, 2012
---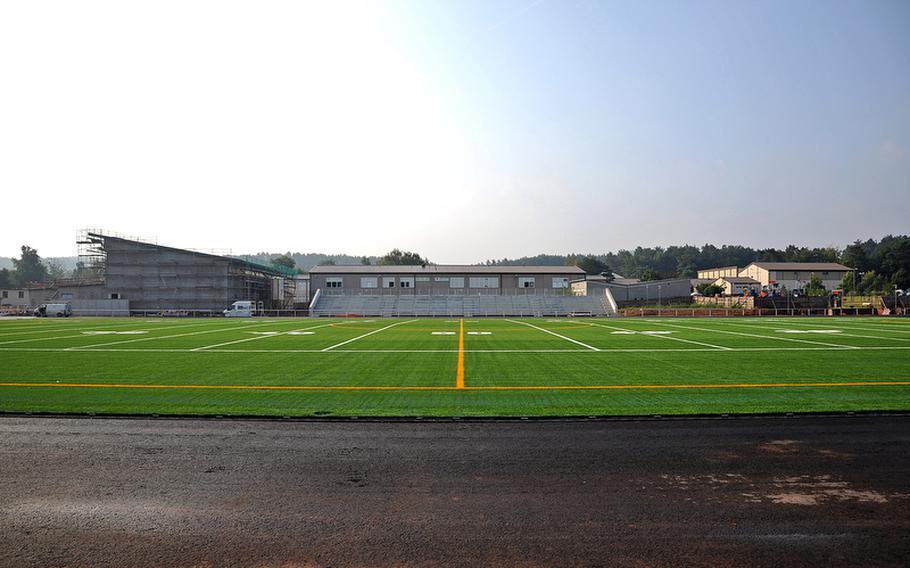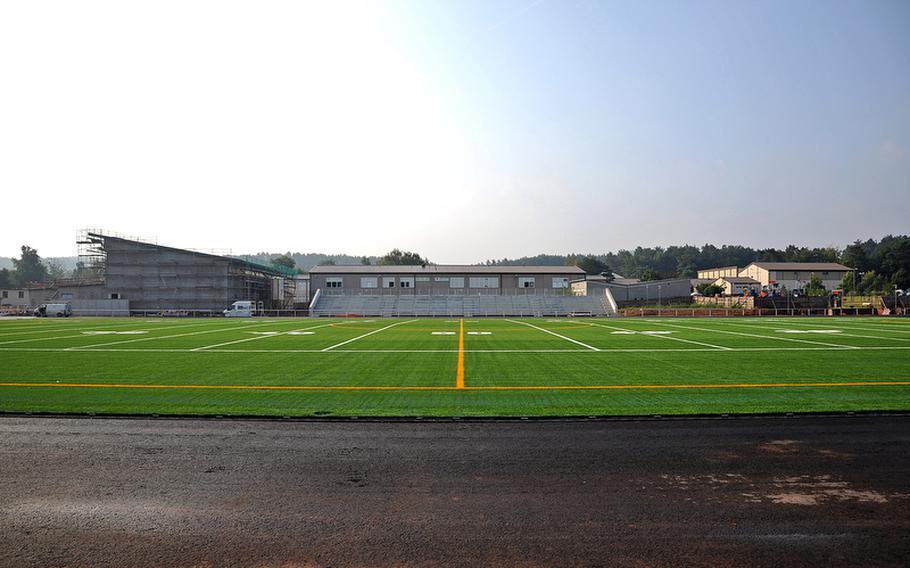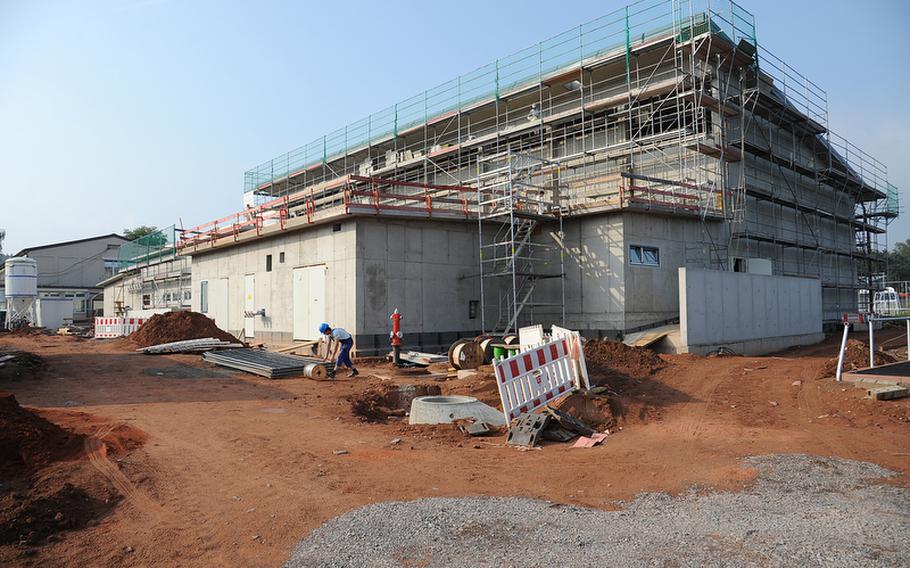 KAISERSLAUTERN, Germany — The start of the 2012-13 school year for Defense Department school students in Europe is bittersweet for pupils in Heidelberg, where three military schools are slated to close next year.
Heidelberg High School, Heidelberg Middle School and Patrick Henry Elementary School will shutter at the end of this school year as the military community there nears closure and most troops and their families leave Heidelberg, school officials announced this month.
"It will certainly be the end of a very long history and a time of our U.S. presence in this beautiful community," Nancy Bresell, director of Department of Defense Dependents Schools-Europe said during a call-in show on American Forces Network radio Wednesday morning.
Over the next five years, about 36 schools in Europe could be affected by military transformation, Bresell said, depending on which military communities lose or gain troops.
As the military adjusts its force structure over the next several years, DODDS-Europe expects between 12 and 14 schools, including those in Heidelberg, to close, school officials said this week.
Bitburg Middle School will also close at the end of this school year, said Bob Purtiman, DODDS-Europe spokesman.
Driving that decision, Purtiman said, is the high cost of maintaining a school building for a small number of students. As of August, about 112 children were enrolled in the school's grades five to eight. The middle school, along with an elementary school and high school at Bitburg, would have closed in several years anyway, Purtiman said. The Air Force announced it plans to return the Bitburg housing annex to the German government by 2016. DODEA has been awarded funding to build a new high school and middle school, and expand and renovate the elementary school at Spangdahlem Air Base, which is about 10 miles from the Bitburg installation. Those schools are tentatively slated to be finished by early 2017 and are expected to absorb the remaining Bitburg students.
In the interim, DODDS-Europe is considering schooling options for middle school pupils at Bitburg when their school closes next year, including busing them to Spangdahlem, or reconfiguring the Bitburg elementary school to a K-8 program, Purtiman said.
"We're looking at what's in the best interest of the kids," he said.
Elsewhere in Germany, plans call for school closures in the Army communities of Schweinfurt and Bamberg by June 2014, Bresell said Wednesday morning. The Army announced earlier this year that the Schweinfurt and Bamberg Army garrisons would close no later than 2015 as part of broad restructuring of military forces in Europe. The 170th Infantry Brigade, based in Baumholder, and the 172nd Separate Infantry Brigade, out of Grafenwöhr and Schweinfurt, also will be inactivated.
Plans to replace schools in Baumholder have been deferred or put on hold, as school officials wait to hear the Army's plans for the community, said Jose Tovar, chief of DODDS-Europe facilities.
The school system is projecting a 30 percent reduction in the student population this fall at Baumholder, school officials said, as many troops and their families have left Baumholder ahead of the 170th's inactivation in October.
Other school construction plans in Europe are moving forward.
Over the next six years, DODDS-Europe plans to recapitalize about 50 percent of its schools and is seeking about $1.6 billion in military construction funds from Congress, Tovar said. Many of the buildings being replaced are 30 to 50 years old and have been described by school officials as being in failing condition.
An elementary school and middle school are under construction for the SHAPE community in Mons, Belgium, Tovar said. A construction contract for a new SHAPE high school was recently awarded, he said. All three schools should be finished by summer of 2014.
A new Kaiserslautern High School was to be built by this winter but those plans have been delayed by about 3½ years due to a design revamp, Tovar said. Plans now are for the school to be completed in fall 2016, he said.
The original plan did not include 21st-century features, which are now part of all new school designs in DODDS-Europe, Tovar said. Those features include multi-use classrooms; "learning neighborhoods," in which clusters of classrooms are grouped around a shared instructional area; student common areas; and buildings that incorporate sustainable design, such as solar panels and a green roof.
"There is a fundamental shift in the way a school is laid out under the 21st-century model," Tovar said.
Traditional schools had a lot of wasted space, and classrooms were isolated, he said.
"Our facilities need to be flexible and adaptable and multiuse," he said. "We're trying to design facilities that will last 50 years."
A new football stadium and a multipurpose kitchen building, the latter to be used by Kaiserslautern middle and elementary students, should be finished by March, Tovar said.
At Wiesbaden, a curriculum building that will house science labs, art and music rooms, and Junior ROTC, should be completed by February 2013, Tovar said.
---
---
---
---