Lawsuit: Mass. denies 'welcome home' bonuses to 'bad paper' veterans
by
Nikki Wentling
June 29, 2017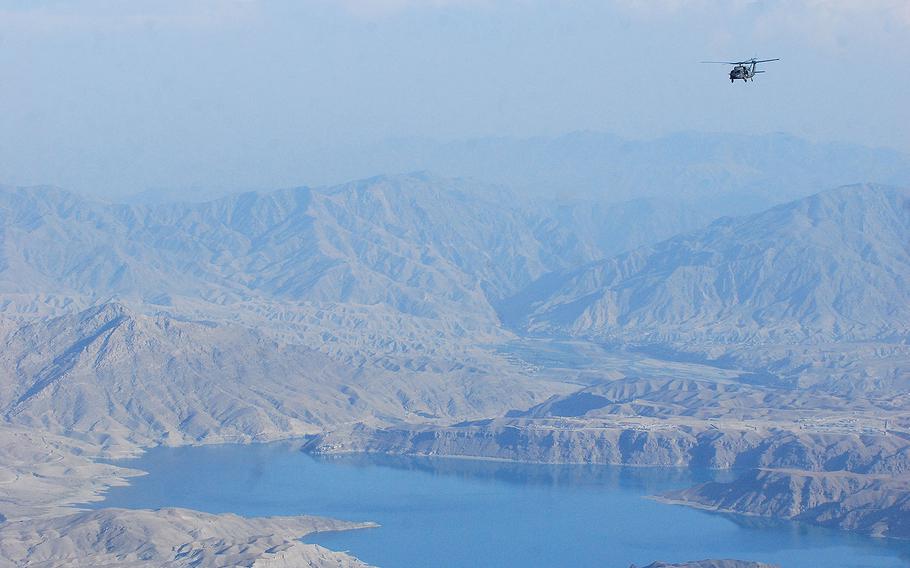 WASHINGTON – Two Army veterans, with the help of Harvard Law School, filed a class-action lawsuit Thursday against the Massachusetts treasury, claiming it was unrightfully denying "welcome home" bonuses to them and other veterans with other-than-honorable discharges.
The Massachusetts legislature created the "Welcome Home Bonus" in 2005 for post-9/11 servicemembers. Under the program, those who deployed to Iraq or Afghanistan — and lived in Massachusetts for a period of least six months before enlisting — are eligible to apply for a one-time, tax-free $1,000 bonus.
The program, run by the state treasury, is for veterans with honorable discharges. The two veterans named in the lawsuit enlisted multiple times, and they're arguing that the honorable discharge they received before their later, other-than-honorable discharge should make them eligible.
"Both of these members deployed and were honorably discharged and re-enlisted. From a plain reading of the statute, they should be eligible," said Dana Montalto, the senior fellow at Harvard Law School's Veterans Legal Clinic working on the case.
Chandra Allard, a spokeswoman for Massachusetts Treasurer Deborah Goldberg, said Thursday the office could not comment on pending legal matters.
One of the plaintiffs in the case, Army veteran and Massachusetts native Jeffrey Machado, deployed to Afghanistan during Operation Enduring Freedom in 2012-13, received an honorable discharge and immediately re-enlisted. The complaint filed in Massachusetts Superior Court states his military service ended in an other-than-honorable discharge in 2014 that was "given out after the wounds of war and the stress of service became too great."
Machado was later diagnosed with post-traumatic stress disorder. He applied for the bonus during a particularly tough time, Montalto said, after the business he worked for closed and he was facing the possibility of homelessness.
"He turned to this program as a lifeline, as a little bit of money to put some food on the table, and he was denied it," Montalto said.
The Veterans Legal Clinic estimates there are 4,000 veterans in Massachusetts who met the criteria for the bonus but, like Machado, ended their service with an other-than-honorable discharge.
Though the case centers on several thousand veterans in Massachusetts, Montalto contended it was characteristic of a broader trend of veterans with "bad paper" being denied benefits.
Discharges that are other-than-honorable, including a "general" discharge, are known as "bad paper" and can prevent veterans from receiving federal assistance, such as health care, disability payments, education and housing.
Lawmakers and veteran advocates have long argued servicemembers with bad paper were, in many cases, unjustly released from the military because of mental health issues. According to a report from the Government Accountability Office in May, more than 13,000 servicemembers separated from the military for misconduct in recent years suffered from post-traumatic stress disorder, traumatic brain injury or another disorder.
"This is a state program that affects a smaller percentage of people, but it's really indicative of the much larger issues that affect veterans programs nationally, where there are criteria that exclude veterans with bad paper," Montalto said. "What this case is about is thousands of Massachusetts veterans who did volunteer to serve their country in a time of war, and ensuring they get the recognition they earned."
Machado and the other veteran named in the lawsuit, Herik Espinosa, appealed the treasurer's denial of their bonuses in March to the Massachusetts Veterans' Bonus Appeal Board. In both instances, the appeals board affirmed the treasury's decisions.
A document outlining the board's ruling states Machado's other-than-honorable discharge supersedes his honorable one.
The board made the same conclusion in Espinosa's case. Espinosa enlisted in the Army in 2004 and deployed to Afghanistan in 2011-12. After receiving honorable discharges for two enlistments, he enlisted again in 2015. At the time, he had recently been treated for cancer. He was given an other-than-honorable discharge in 2016.
A release from Harvard Law School states Espinosa was later diagnosed with post-traumatic stress disorder.
The treasury will now have time to respond to the veterans' complaint, and the case could lead to oral arguments before a Superior Court judge.
Wentling.nikki@stripes.com Twitter: @nikkiwentling